Tassels can be used as decorative accents on your crafting projects. They add uniqueness, color and texture. Learn how to make tassels with yarn with this written tutorial.
If you have avoided making tassels because they look complicated, you must give them a try. 
They are one of the easiest things you can create. Once you know how to make tassels with yarn, you will be adding tassels to all your DIY projects.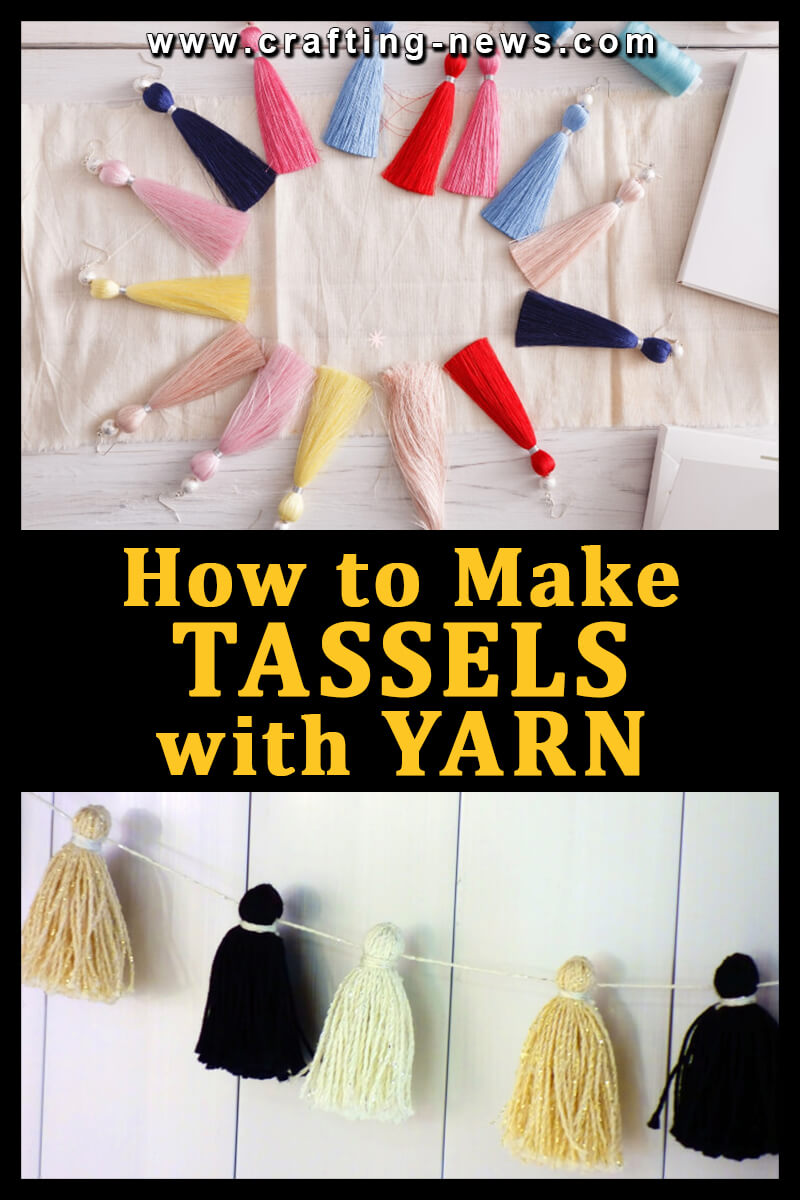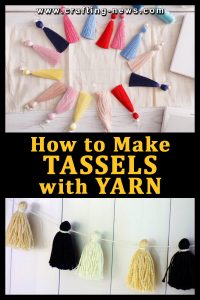 Follow our step-by-step written tutorial, to learn how to make a tassel out of yarn.
What are Yarn Tassels?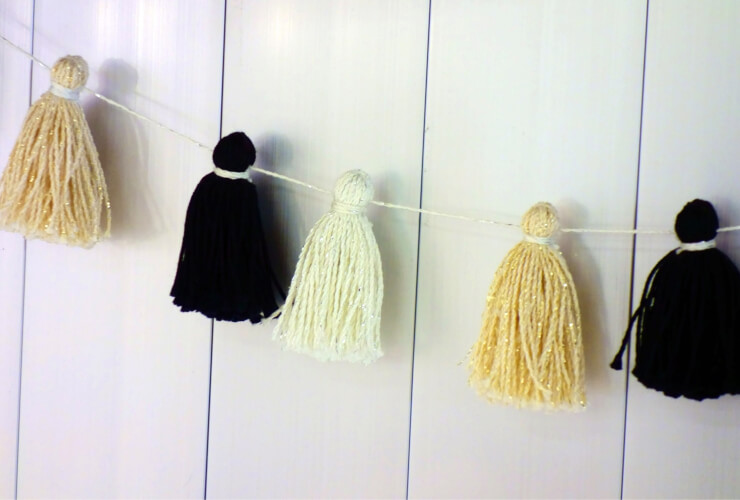 Tassels are hanging ornaments that are often made from yarn and other types of thread. The cords are layered evenly and tied off on one end. They date back to ancient Rome. Today, they are often used as ornamental features.
But at one point in time, they were a symbol of power and royalty. They can be found on clothing, furniture and home décor around the world. But those are not the only creative uses for tassels.
Tassels have many fun and creative uses including: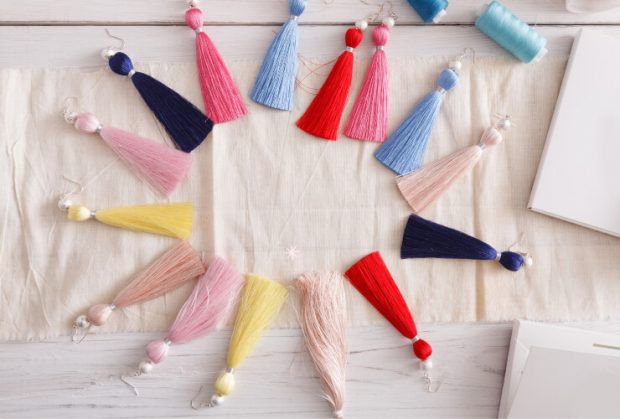 Throws

Wall Hangings

Earring

Handbags

Footwear

Wallets

Bracelets

Ornaments

Baskets

Door Handles

Towels

Necklaces

Clothing

Scarves

Graduation Caps

Home Decorations

…and More
Try adding this yarn tassels on Macrame Wall Hanging Patterns, Paracord Keychains and Crochet Earrings.
How to Make Tassels with Yarn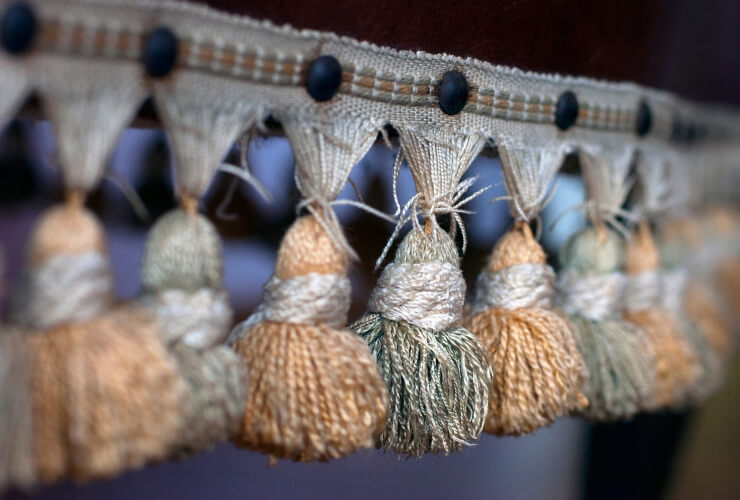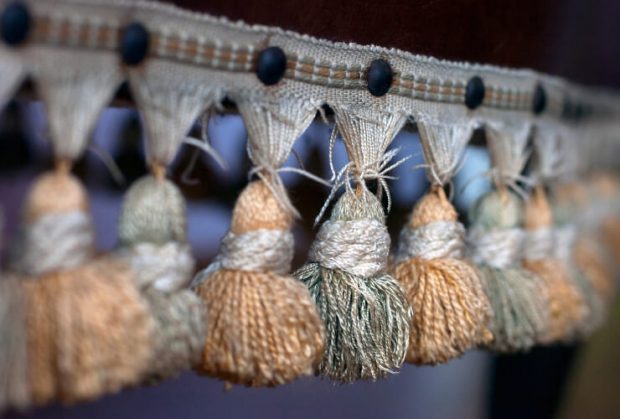 Before you begin learning on how to make tassels with yarn, you will need to gather a few basic supplies:
Step-by-Step Instructions for Making a Tassel with Yarn:
   

Decide on the length of your tassel.
   

Cut the cardboard 2" wide and ½ in longer than the length of the finished tassel. You will be wrapping the yarn around the longer area.
   

Start the yarn at the bottom of the cardboard and wrap it around the cardboard several times until you get the thickness you desire. Do not wrap it too tightly where the cardboard begins to bend.
   

Cut an additional piece of yarn and slip it between the yarn and the cardboard. Slide it to the top of the cardboard edge and make a tight knot. This yarn will be used for attaching the tassel to your project. Make sure that it will be long enough.
   

Cut all the way through the yarn across the bottom edge of the cardboard.
   

Set the cardboard aside.
   

Cut another piece of yarn and wrap it around the tassel near the top. Wrap it around several times. Secure it by making a tight knot.
   

Use your tapestry needle to feed the ends, of the yarn used in step 7, through the center of the tassel. This will help to hide them.
   

Trim the ends of the yarn so they are all the same length.
Use the yarn ends, from step 4, to attach the tassel to your project.
We hope you enjoyed this written tutorial on
how to make tassels with yarn.
Mastering the art of tassel making is easy. But a simple tassel will not work with everything. Take your tassels to the next level by adding beads, gems, pendants, or pom poms. These fancy tassels are perfect for jewelry and handbags.
So go ahead pick your favorite shades of yarn and start making this yarn tassels to add to your next project. Please do share your finish work on our Facebook Page , we'd love to see them.
 Tassels are fun to make, and they have hundreds of uses. Once you know how to make tassels with yarn, you will be creating them to embellish everything in your home.