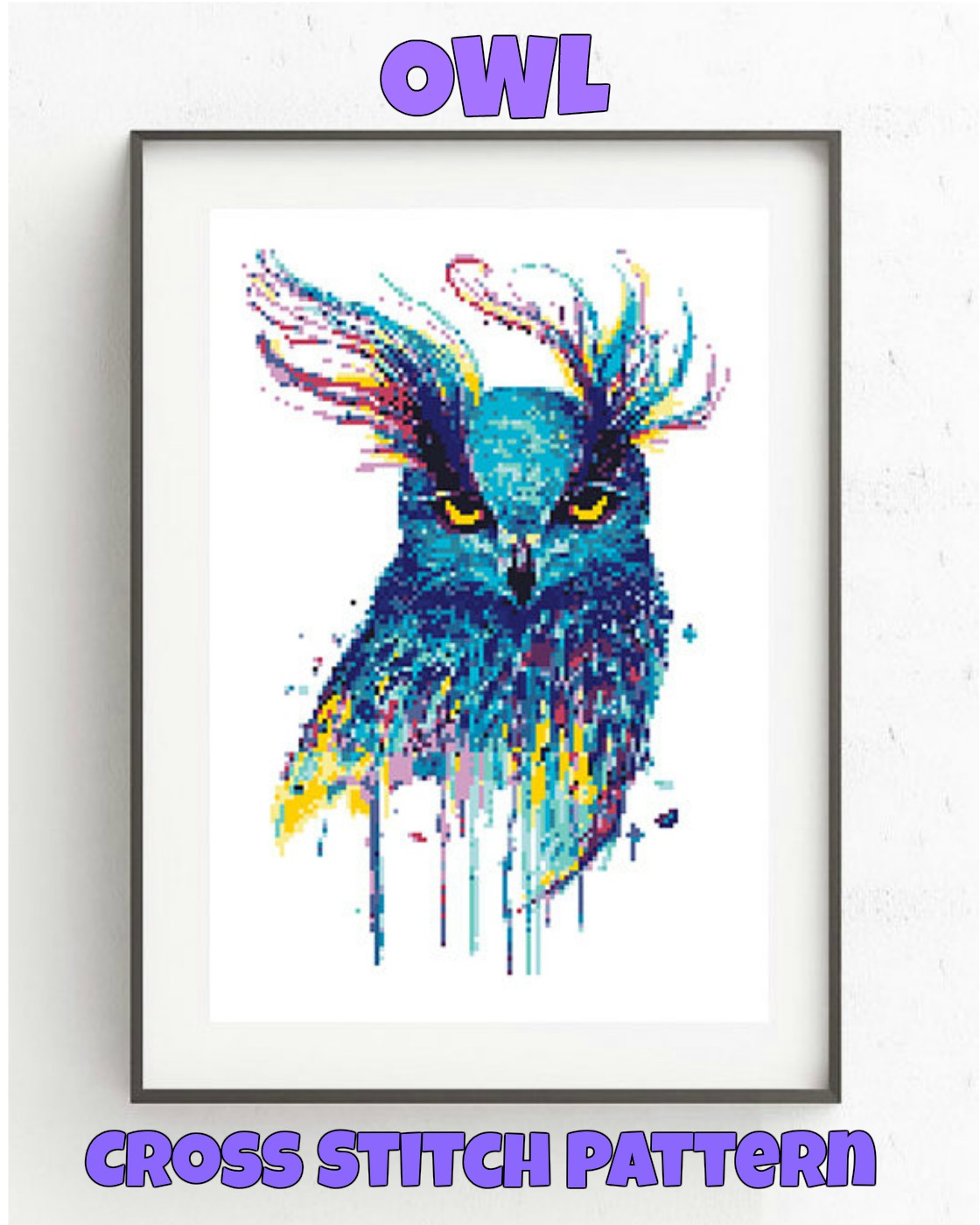 Owl Cross Stitch Pattern
The owl cross stitch pattern is meant for the modern day stitch artist.  It is Beautiful and stunning and full of color. It is hard to believe from a distance that it is stitching and not watercolors. Are looking for something spectacular to try out in stitching? This owl cross stitch pattern will not disappoint you. 
The vivid colors and designs will melt your heart. I came across this pattern, and it stopped me in my tracks. I had to try it out and to be honest I have never done more beautiful stitch work than the owl cross stitch pattern. 
If there is any pattern that I would highly recommend you try out then it is this one. Because the rewards are so fulfilling. Now, you will need a few requirements to get started on your owl cross stitch. If you have done stitch work before then you will already have the following:
Owl Cross Stitch Materials
Fabric: Aida 14
Grid Size: 103w x 153h Stitches
Design Area: 7.36 x 10.93 inches or 18.69 x 27.76 cm
DMC Colors: 16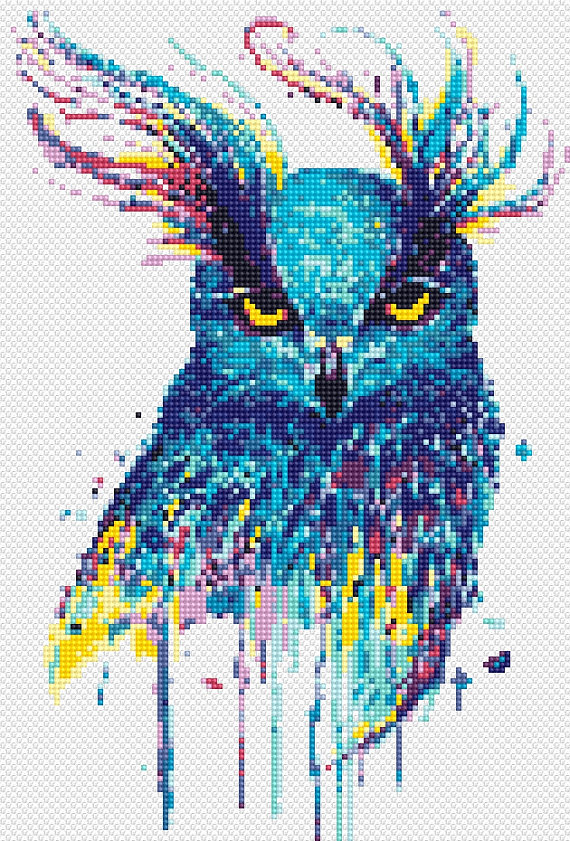 Detailed, Easy To Follow Tutorial
The tutorials for the owl cross stitch are extensively documented covering every single detail of the whole process. The instructions are given in easy English and are coupled with illustrations and diagrams. They will easily guide you through the whole process.
Even if you are a beginner at stitching, you can still make your stunning owl cross stitch by following the pattern. The owl is a digital pattern meaning that you can also print it out and trace it on the fabric. This will make your stitching even easier and is a great trick for beginners.
Trust me no one will believe that the pattern is made from stitching and not watercolors until they get up-close to see it. The elegant design will leave anyone who views the pattern breathless.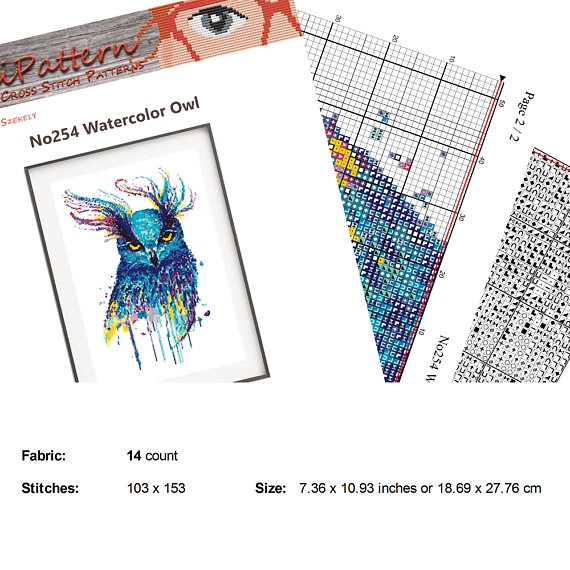 Finished The Owl Cross Stitch Pattern? Now What?
There is a myriad of applications for the owl cross stitching pattern. You can sell your finished pieces for a few extra bucks. Or give them out as gifts to a special someone. With the amount of work and love, you will put into the pattern you will want to give it to a person who truly deserves it.
You can also use the finished owl cross stitch pattern as a decorative piece of your home. I hung mine just over the fireplace inside a frame. Now everyone who comes over always comments just how beautiful it is.
So if you want to make something colorful and creative for your home, you should get the owl cross stitch pattern. Not only will you have fun making it but also it will add a bit of elegance and class to your home. I adore this pattern. What are you waiting for? Go get it!
Get The Owl Cross Stitch Pattern Here
More Needle Craft Patterns Here