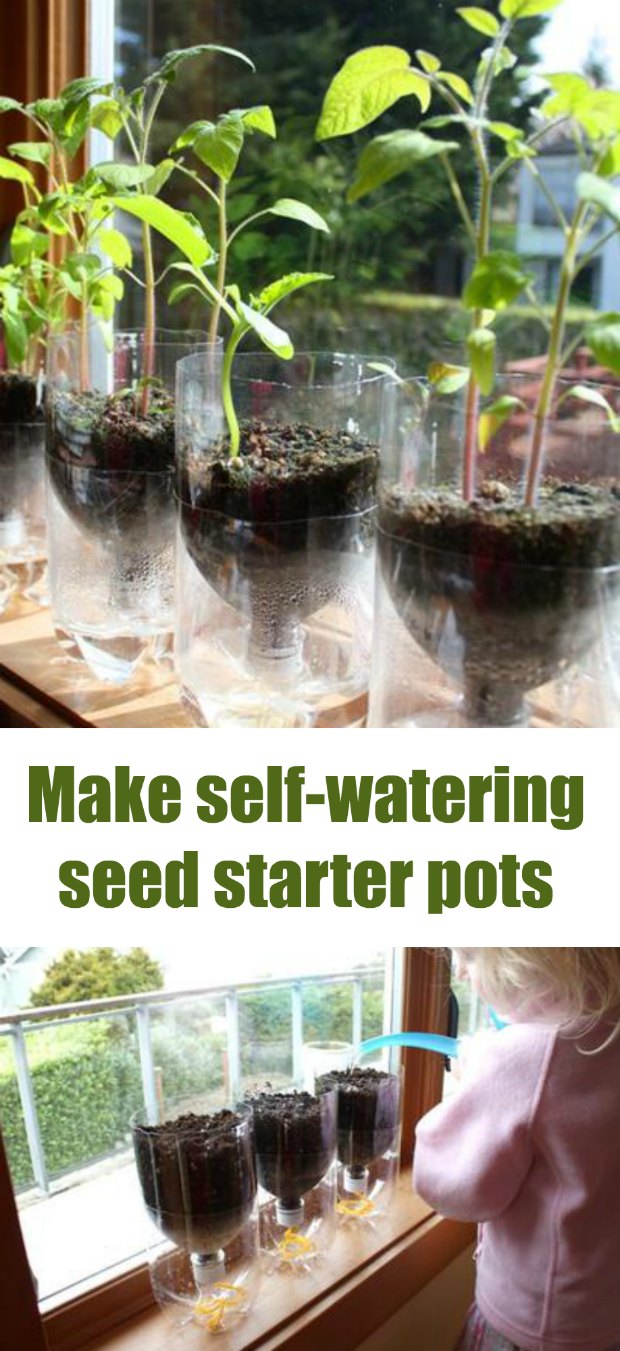 I made some of these right away when I found this tutorial and the kids are loving them! Cheap, easy, recycled and you can see the growing in progress, even see the roots as they start to form and wind around the clear pot.
Best of all, these are trouble and hassle free. A clever self-watering system means they get exactly what they need and can be left for a few days without watering, and not dry out – essential for seeds and young plants.
Then when you are ready to plant them out, unscrew the plastic top, push them up and pop them into the ground.
You will need:
2 litre plastic drink bottles
scissors
Something to make a hole
yarn, string or twine
For more gardening crafting ideas, check out this DIY Lego Planter you can add to your garden decor.