16 Bow Tie Quilt Patterns
|
A bow tie quilt is a traditional design that continues to be incredibly popular in today's world of quilting.
This is a fun design that is easy to piece, which makes it perfect for both beginner and advanced quilters.
The bow ties shine in all fabric, from vintage to modern, making this project a joy to create and a delight to receive!
Here are 16  beautiful Bow Tie Quilt Patterns to get you inspired! After all, who doesn't love bow ties?
1. Bow Tie Baby Quilt Pattern by Sew Can She
The bow tie quilt block makes the perfect quilt for a baby boy, I think. It's sweet and simple and goes with just about any fabric. But it makes an adorable little girl quilt too! This easy baby quilt finishes at 40" square. Without too much trouble, you can piece it in a day! The bow ties are cut from 4 fat quarters – so run to your stash and find 4 coordinating ones!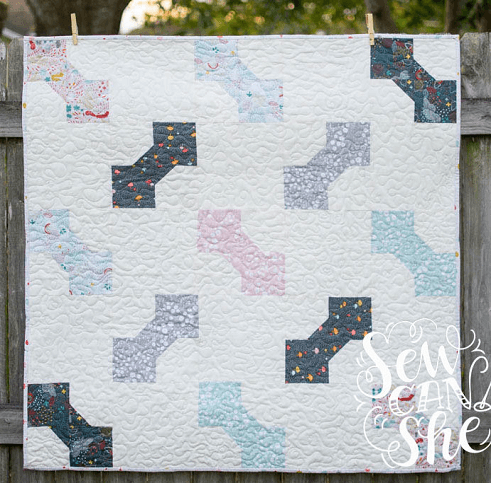 Get this Pattern here
2. Bow Tie Quilt Pattern by Polka Dot Chair
This quilt uses quarter square triangles to make it fast and easy to piece together. Stitch it up in your favorite fabrics! This can easily be customized for a boy or a girl. This pattern includes instructions for both Twin and Baby Sized Quilts!

Get this Pattern by Polka Dot Chair here
3. Red And Blue Bow Tie Mini Quilt Pattern by Helen Philipps Designs
The Bow Tie block is a very traditional quilting block and simple to sew. It makes a bold graphic statement here worked in bold red and blue fabrics on a white background, great for a modern mini quilt. The size is 20in approx.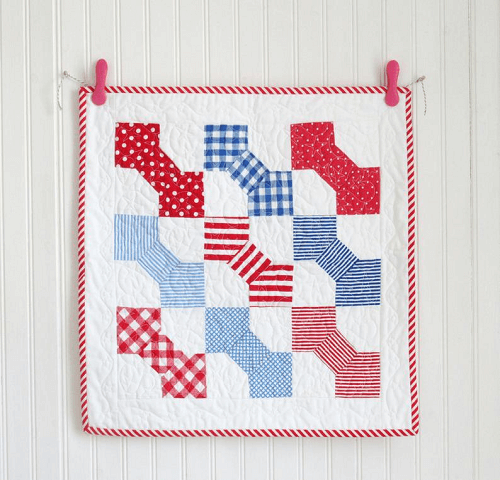 Get this Pattern by Helen Philipps Designs here
4. Bow Tie Quilt Pattern by A Bright Corner
This quilt is made from the classic bow tie block. If you are a beginner looking for an in-depth tutorial to sew your first big quilt, this is the project for you. Intermediate and expert quilters will also enjoy the pattern and tips to help you make the best possible quilt.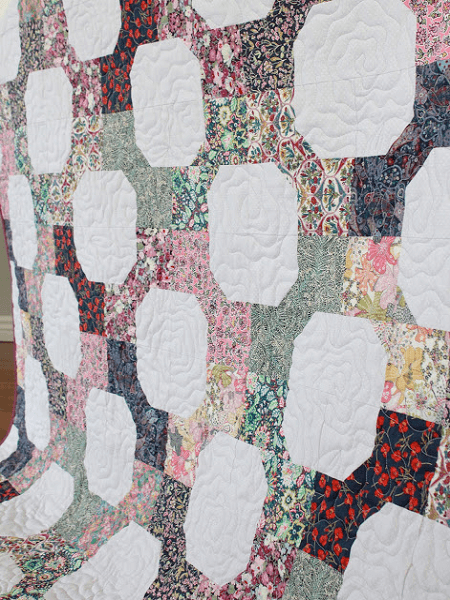 Get this Pattern here
5. Bow Tie Quilt Pattern by Sew With Sarah Com
The bow tie quilt is perfect for your boys! This quilt can be made out of solid and printed scraps from your sewing stash, using colors that are favorites for the boys. This pattern includes complete instructions and full-size pattern pieces. Better watch out – the girls will want one as well, in their special color scheme!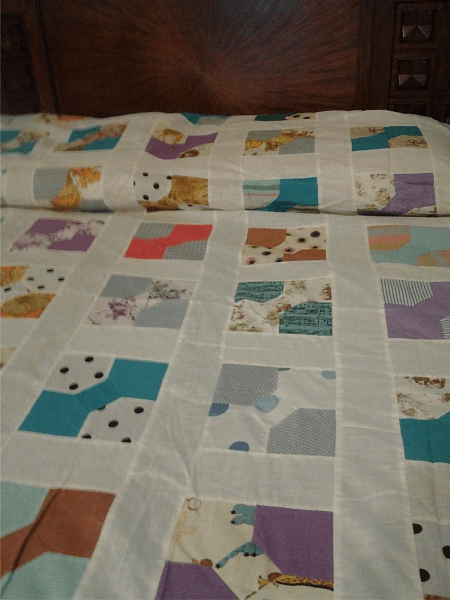 Get this Pattern by Sew With Sarah Com here
6. 3D Bow Tie Quilt Pattern by Teresa Clementz
Looking to create a unique and fun baby quilt? Try this 3D bow tie quilt! This pattern creates a simple bow tie blocks using three seams each. Using a bit of stuffing in the center of the tie gives the quilt a dimensional quality, fun for parents to look at and little fingers to grab! It'll become a family keepsake for years to come!
Get this Pattern here
7. Epic Bow Tie Quilt Pattern by Heritage Threads Store
This pattern will take you step-by-step through the process of making your own 72″ x 90″ bow tie quilt with detailed instructions, diagrams, helpful tips, and a clean look and feel. This pattern is a fat quarter (or scrap bin!) friendly and includes cutting diagrams for fat quarters.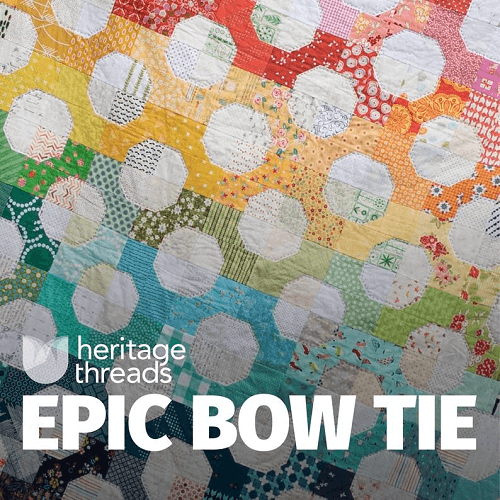 Get this Pattern by Heritage Threads Store here
8. Baby Bow Tie Quilt Pattern by Moda Fabrics
This old fashioned quilt is perfect for grid quilting or meandering. This pattern works really fast and measures 28 x 36 inches. It's sweet and simple and goes with just about any fabric you desire.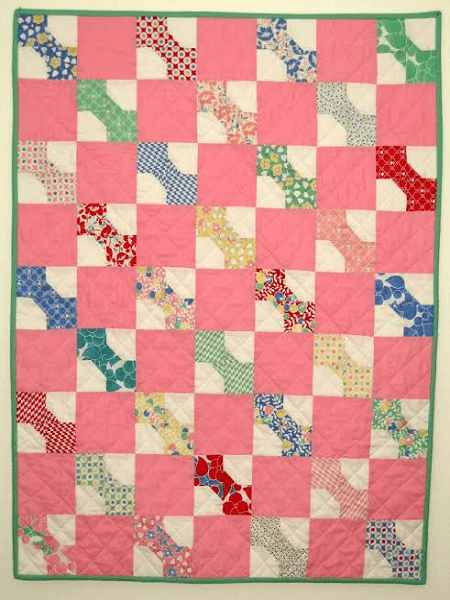 adsense
Get this Pattern here
9. Easy Bow Tie Quilt Block Pattern by Janet Wickell
Here's an easy Bow Tie quilt block pattern that eliminates the set-in seams of the traditional quilt block. One slight alteration makes this bow tie blocks a cinch to sew, and the design looks nearly identical to the original. There are three size options in the cutting chart below, from a 12-inch square block down to a miniature that finishes at 3-inch square.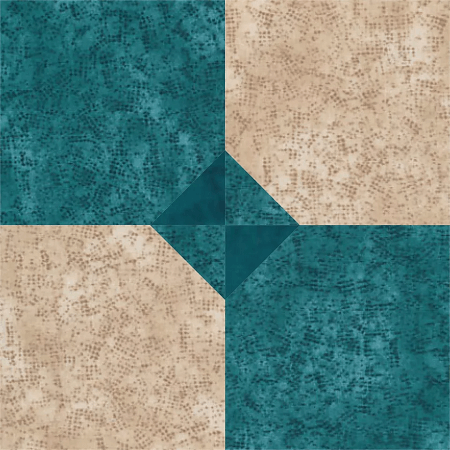 Get this Pattern here
10. Bow Tie Party Block Quilt Pattern by Leila Gardunia
Bow tie blocks are always an excellent choice when you want to add some fun to your quilt pattern. Instead of adding just one, see how much more interesting the quilt block design can become with this Bow Tie Party Block.  If you just can't get enough of these cute little bow ties, you can have a whole party of quilt block patterns!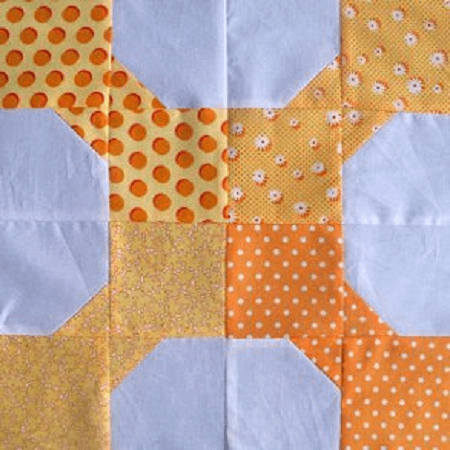 Get this Pattern here
11. Bow Tie Quilt Pattern by Quilt Princess
This pattern includes pictures, charts and clear instructions on how to create your very own bow tie bed size quilt. The bed sizes included are King, Queen, and Twin. This pattern can be enjoyed by an enthusiastic beginner or intermediate level quilter.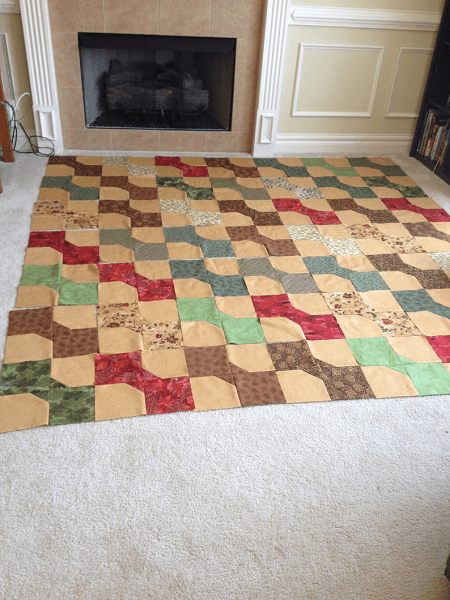 Get this Pattern by Quilt Princess here
12. Bowtie Baby Quilt Pattern by Sister Of The Divide
With a little time and a charm pack you have lying around, you can easily assemble and sew this Basic Bow Tie Quilt together. Your bowties can be any color and you can make the quilt as large or as small as you wish. This bowtie quilt doesn't have to be for a baby, you could even reverse the color pattern for a truly unique bow tie quilt pattern.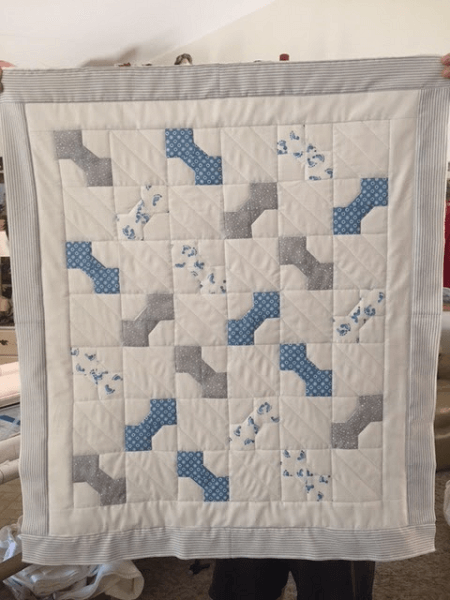 Get this Pattern here
13. Bow Tie Quilt Pattern by Blackberry Quilts
This pattern is a fun way to use some of your fabric collection; make a memory quilt by using pieces of outgrown baby clothes! Special techniques and materials are recommended to create an antique look. Lots of photos are included in this pattern.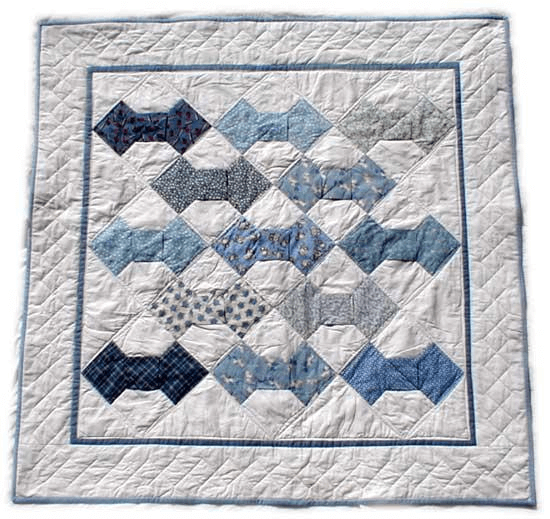 Get this Pattern here
14. Mr. Jack's Bowtie Quilt Block Pattern by Claudia Vess
This quilt block pattern is an easy design that will add style and flair to your next quilting project. With this unique bow tie quilt block pattern, you'll be able to add an eye-popping effect that will stand out among your other festive creations. What a lovely 3D block for a fall quilt!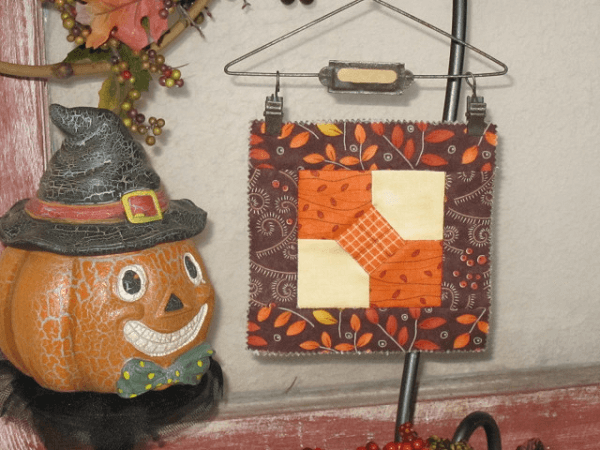 Get this Pattern here
15. Bright Bowtie Quilt Pattern by Abigail Dolinger
Make this bright quilt for a new baby and prepare for compliments! Polka Totbaby quilt pattern organizes a scrappy assortment of polka dot Bowtie Blocks to create color-coordinated diagonal rows for extra interest. Black dot border strips and black binding are the perfect finishing touches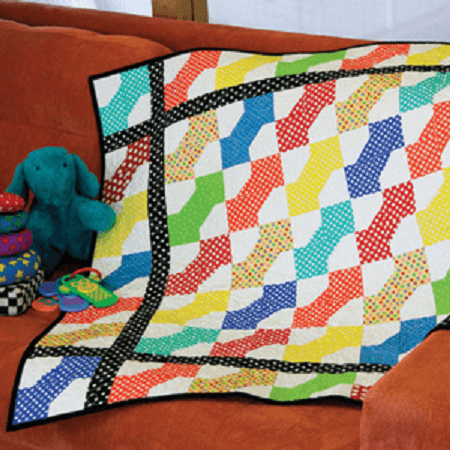 Get this Pattern here
16. Butterly Bowtie Quilt Pattern by Michelle Marr
This simple and sweet handmade quilt is the perfect gift for a newborn. Play with colors to make a whole flurry of multicolored butterflies, or use black and white fabrics to give the little man a formal looking quilt. Parents and babies will definitely be delighted with your thoughtfulness.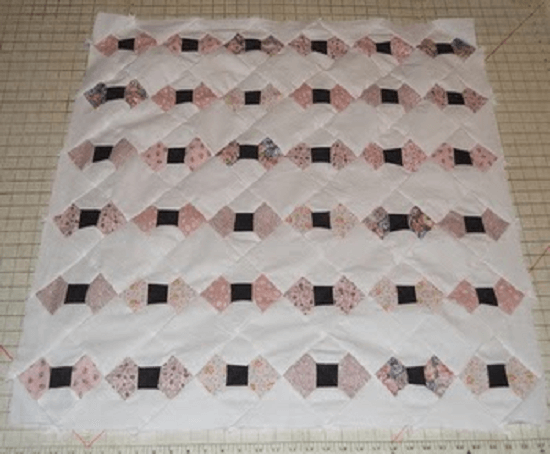 Get this Pattern here
These quilt patterns will take you back to simpler times and are a great return to the basics of quilting. They are also perfect for using up those gorgeous precuts sitting in your quilt studio!
And That's Our Round-Up Of Bow Tie Quilt Patterns
We hope you enjoy browsing through this collection. Be sure to post the patterns you make to our Facebook Page. We love seeing your creations!
If you like these patterns, you may also want to check out our Quilting Archives for more inspiration.
Sew one of these Bow Tie Quilt Patterns to make your own masterpiece! Happy Quilting!
adsense