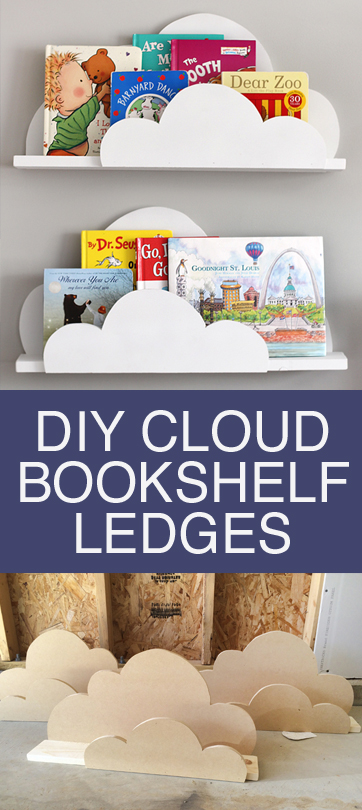 You can often find cloud shaped book shelves like these in high end furniture retailers and specialist stores selling furniture for kids rooms. They can be a bit expensive and it's so easy to make your own! Even if you have never tackled any woodworking projects before, we are confident that anyone can get a great result with this idea.
No fancy or expensive materials are needed. You can make 3 sets for under $30.
SUPPLIES:
(1) 8ft 1×4 board
(1) 3/4in 4×8 piece of MDF
Tools – sander, jigsaw, drill, hammer and nails
white paint
wood filler
ceiling hooks (optional)
For more DIY projects, check out this DIY Lego Planter and DIY Coffee Candle.