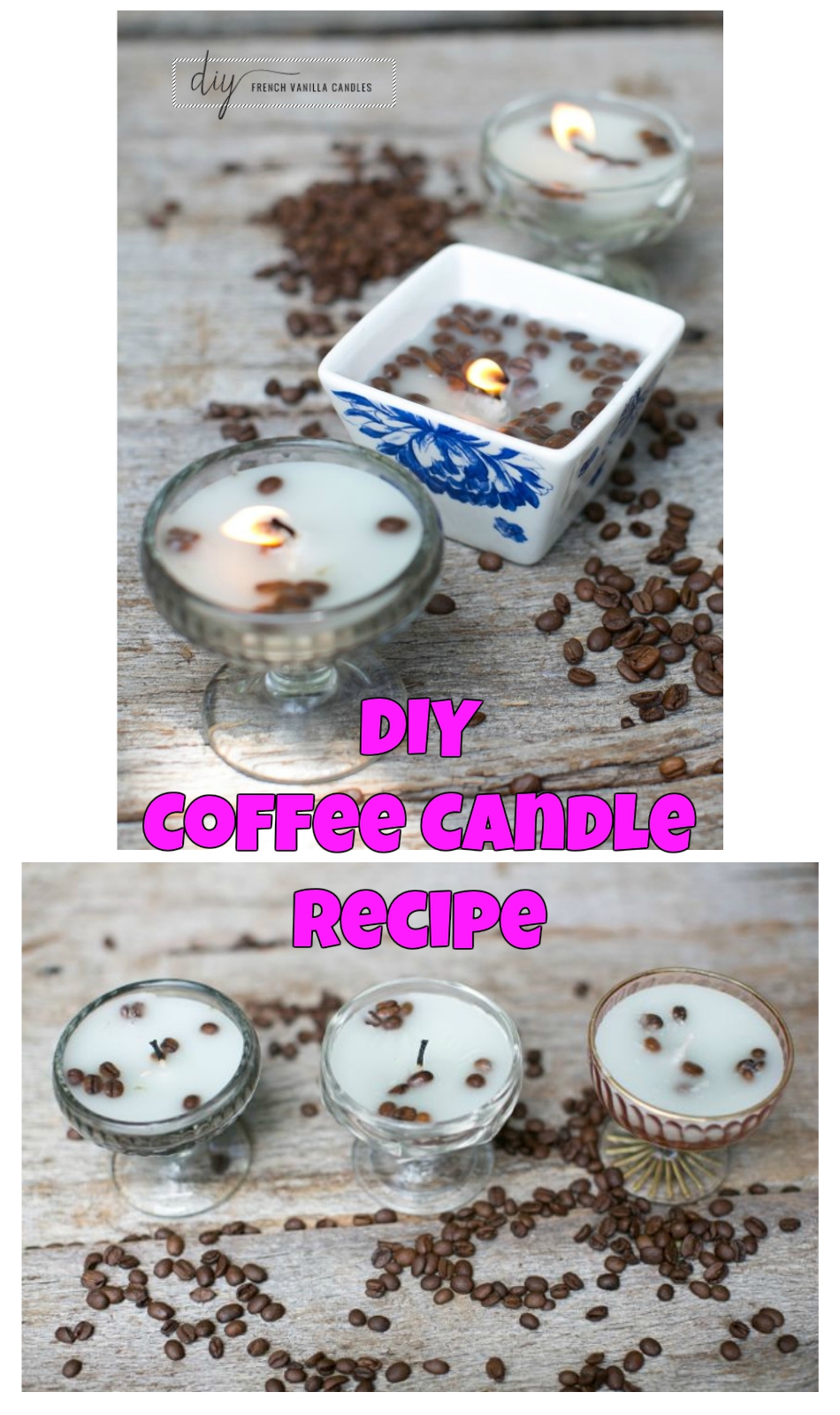 DIY Coffee Candle
At the end of a long day, all I can think about is to unwind in front of my fireplace with a good book and a tall glass of wine. And the mood is always set with a beautifully scented candle that fills the room with the aroma of relaxation and home.
So I thought it was pretty cool when I came across this DIY coffee candle.  One thing I also like is the smell of coffee in the morning. It usually wakes me right up, and I can feel all my senses come alive. How cool is it that you can make coffee scented candles? I know some of you could use this in your everyday life. I had to try it out for myself, and the results were beautifully scented, to say the least.
A Word Of Caution
Before I made my candle I had read that there is a chance of coffee beans burning if they are too close to the candle flame. I ended up placing the coffee beans around the outside of the candle so that they are not near the wick, and so far have not had any issues. And if you don't want to take that risk, you can replace the coffee beans with another scent such as lavender or vanilla.
Materials For The DIY Coffee Candle
What you need:
Small bowls or glasses. Collect a few colorful containers you have around the house.
Candle wax.
Candle wick
Coffee beans
Vanilla beans, chopped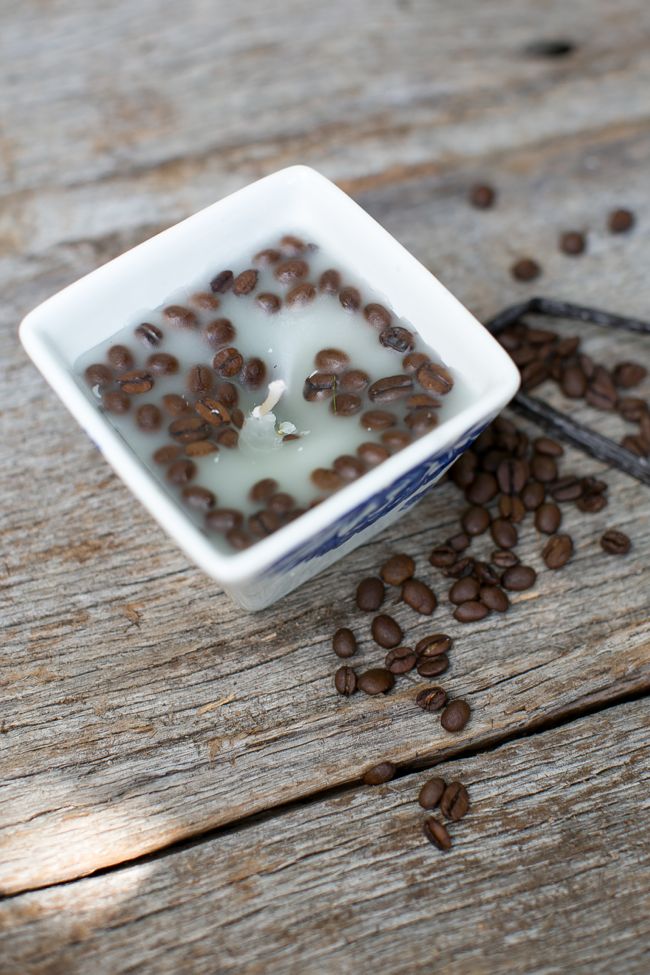 Making The DIY Coffee Candle
The procedure and the tutorial for making the candles is pretty straight forward and can be found in the link at the end of this post. It is actually pretty easy and no skill is required, just the skill to have fun.
The basic procedure is to melt the candle wax. Then you hold the wick in the center of the container you want to use. After that you just pour in the candle wax along with the coffee and the vanilla while stirring with a chopstick to evenly distribute the ingredients. Or put the coffee beans in last to keep them away from the wick.
adsense
You have to give the candle a few minutes to dry up before sniping of the wick and voila you have your candle. The end result is a beautifully scented candle that will melt away your stresses.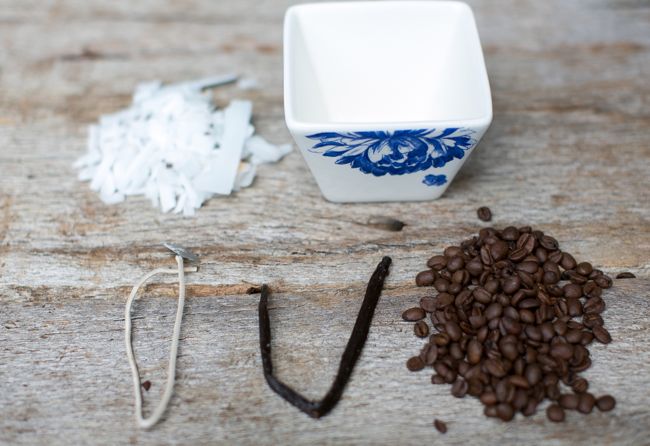 Why Not Gift A DIY Coffee Candle?
Now that you have made one for yourself, why not try and make a few more? You can try gifting some friends and family with your DIY Coffee Candle. They will fall in love at first light.
These scented candles do more than just smell good; aroma therapy is a very good method of stress relief. By surrounding yourself with good aromas you can actually uplift your mood. So you can also use the DIY coffee candle to set the ambiance at a party or just to heat things up in the bedroom. Your lover won't be able to resist the heavenly smell coming from your bedroom.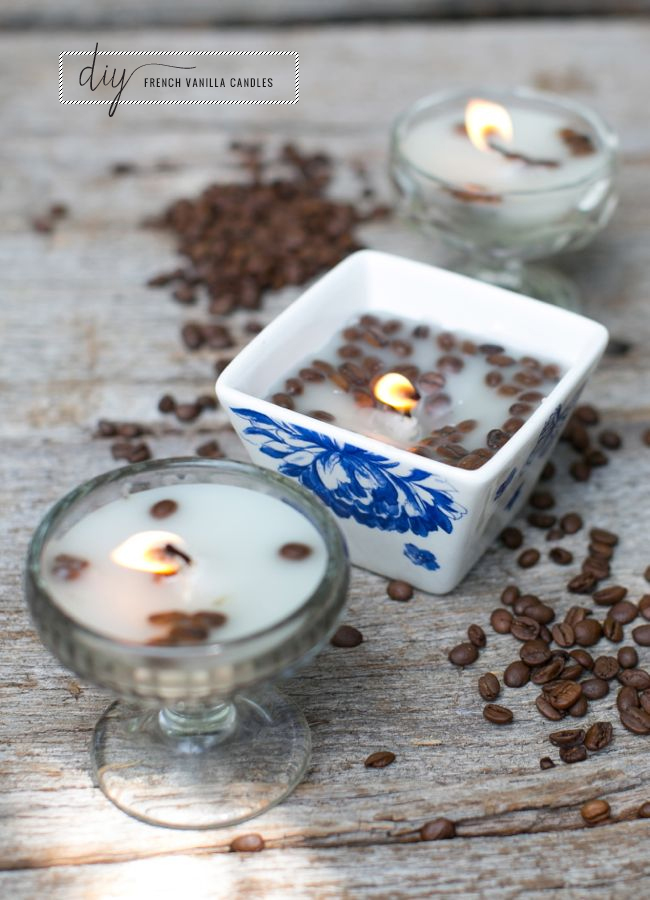 Get Started On Your DIY Coffee Candle
So, if you were looking for something fun to do and something to help you unwind then the DIY Coffee Candle is just the thing. I don't think I need to heap any more praises on them but you need to try them out. If you don't I must say you are missing out on a little bit of Heaven on Earth.
Click the link below to access the recipe.
Happy candle making!
DIY Coffee Candle Instructions
adsense