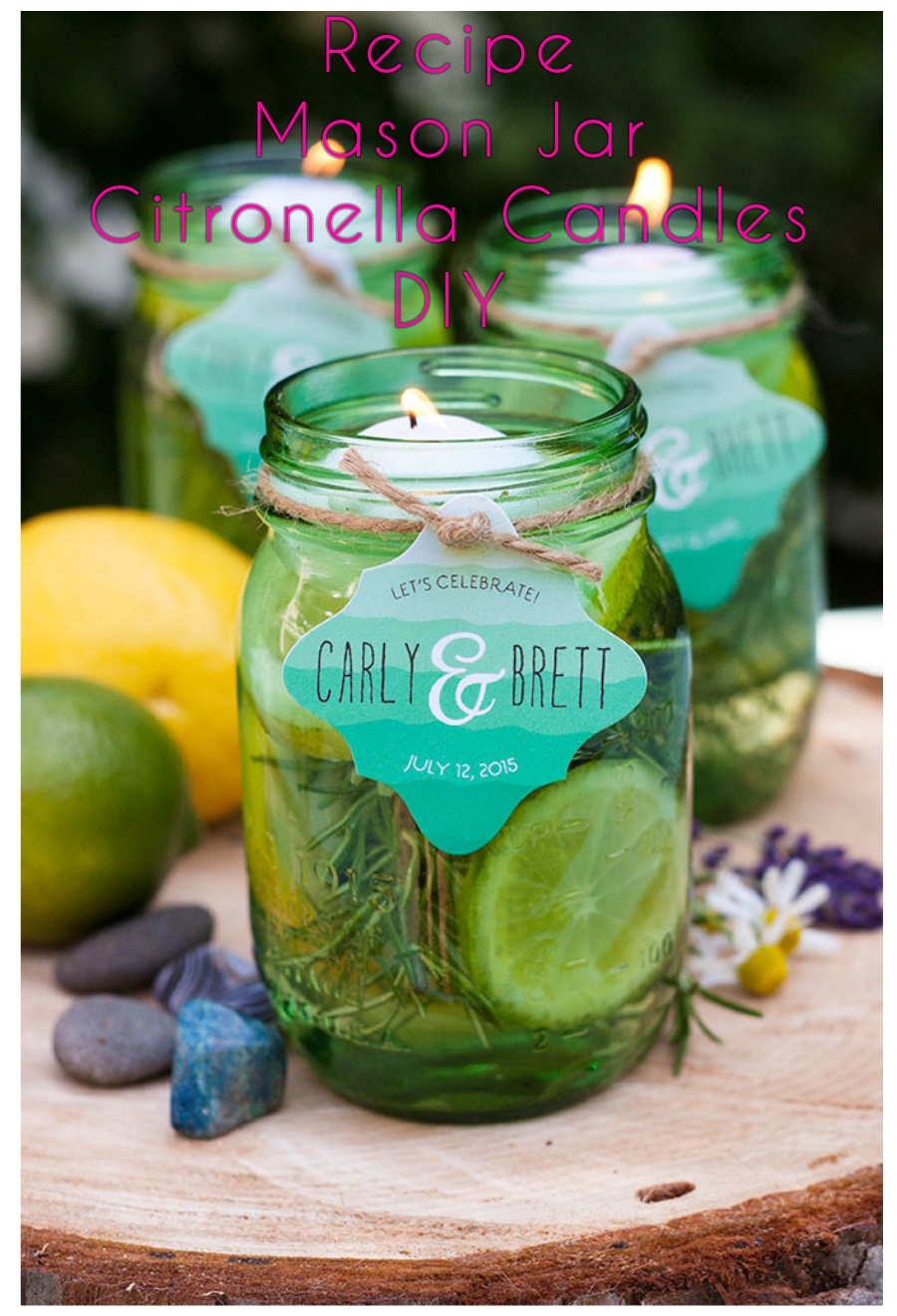 Mason Jar Citronella Candles DIY
I love citronella! Not only does it smell amazing, but it is also a natural mosquito repellent, which is wonderful for me because I seem to always be the main target for mosquitoes. So I was ecstatic to find a tutorial on how to make mason jar citronella candles. The scent of these candles is ethereal and the look equally stunning to boot.
If you want to pass the afternoon making something that you will truly love then the mason jar citronella candles DIY are just the thing. Just the act of making these candles is satisfying. Not to mention when you get to light one up, inhale the heavenly scents and sit outdoor without getting itchy bites all over you.
The beauty of it is that the citronella is just one of the ingredients! If you want to know what other scents were used you best keep on reading.
So what do you need to make these heavenly candles?
Materials For The Mason Jar Citronella Candles DIY
What you need:
Mason jars
Floating candles
Lemons and limes
Citronella essential oil (I found mine at Whole Foods)
Fresh herbs
Favor tags
Twine or ribbon
The instructions I found on evermine.com were quite simple to understand, and you don't really to know anything about making candles to try it. The whole process is something you can do in a period of ten minutes. Then you can have the rest of your day to enjoy the beautiful scents emanating from your candles.
The basic procedure is to fill up the Mason jar with first water to halfway and then various herbs. For this part, you can use any you fancy. I used rosemary because I also love the scent of fresh rosemary.
Now you can add the citronella oil and then the sliced lemons and lime. Fill up the rest of the jar with water and then the floating candles.
The ribbons and tags are meant for decoration so you can use any you like since they are optional.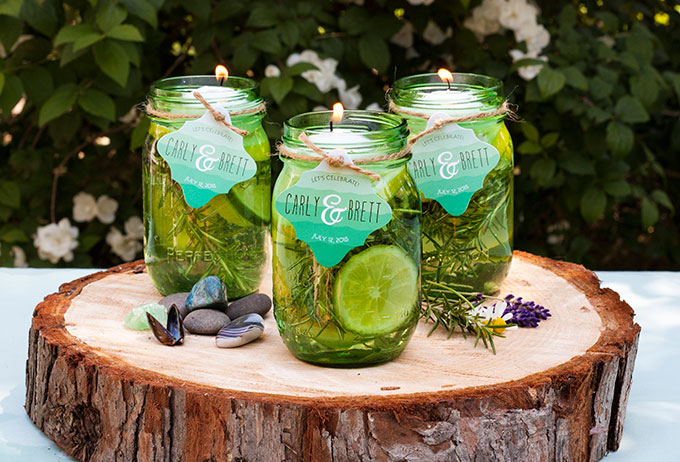 How To Use The Mason Jar Citronella Candles
The applications for the DIY Mason jar citronella candles are endless. On the site, they recommend trying to use them as table centerpieces for a wedding because they blend well with any setting. The clear jars with the right decorations will make for a stunning view.  
You can use them as decorative pieces for a romantic dinner with your better half, or as décor for an outdoor night party in your backyard (insert celebration music for no mosquitoes!).
They also make a cute little gift for a loved ones birthday, a house warming or as a thank you gift. A quick suggestion though; if you are transporting them as a gift it is best to put the lids on the jars. And keep the candles on the side to be placed in once they reach their destination.
A Perfect Summer's Night Mood Setter
The do it yourself Mason jar citronella candles have a way of pulling a scene together, and the scent is just exquisite.  I find that they are just right for setting the ambiance of any laid-back function that you may have and tongues are bound to be wagging about them after.
So whether you are making them just for yourself or preparing them for a function, the mason jar citronella candles DIY won't disappoint you and will set the mood just right. And, just to add your personal touch you can mix up the herbs and play with the jar decorations making each candle unique.
If you want my advice, I won't wait a second more not trying out these cool DIY Mason jar citronella candles. They are beautiful and smell so heavenly it's almost a crime not to have one.
So go try making one yourself and take yourself to heaven.
Mason Jar Citronella Candles DIY Recipe