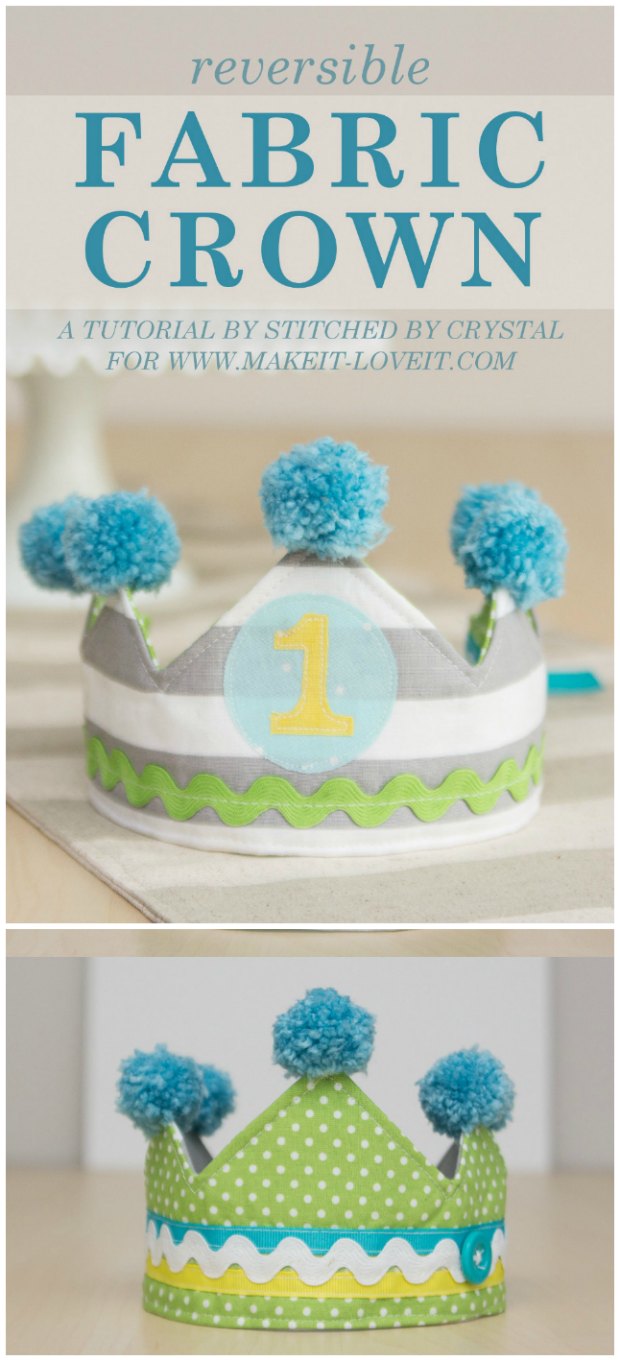 DIY Crown Reversible
Sew up a special crown for the birthday boy or girl, or just make them for play.  The crowns make a really fun prop for some royal pretend play!
To make a reversible fabric crown, you will need…
(see below for the kit of supplies you'll need.  Whitelist Crafting News on your Adblocker if you don't see the supplies)
A 4″ x 15″ piece of fusible fleece
A small amount of iron-on interfacing, I used Pellon Shapeflex 101
Some small pieces of colorful cotton fabric (we suggest quilting cottons)
Some scrap trims or buttons (the ric-rac is cute)
1 yard of ribbon
If you want to add a number or initial, you will need a small amount of heat n' bond
Basic sewing supplies
Small pieces of yarn to make pom poms
For more amazing crafting ideas, be sure to check this How to Make the Simple Kaleidoscope, and DIY troll hair headbands your kids will surely love and also this DIY Skeleton Leaves Tutorial perfect for your home decor.
Find the pattern and tutorial here