DIY Wire Wrapped Ring – Swirly Adjustable Rings
|
1. DIY Wire Wrapped Ring – Swirly Adjustable Rings
DIY Wire Wrapped Ring – Swirly Adjustable Ring is a free downloadable lesson. I teach you how to use very basic techniques to make a beautiful adjustable ring with graceful swirls that climb up and down your finger.
This ring makes an excellent matching piece to go with the designer's Swirly Ear Cuff design. You can find the tutorial for the matching ear cuff here.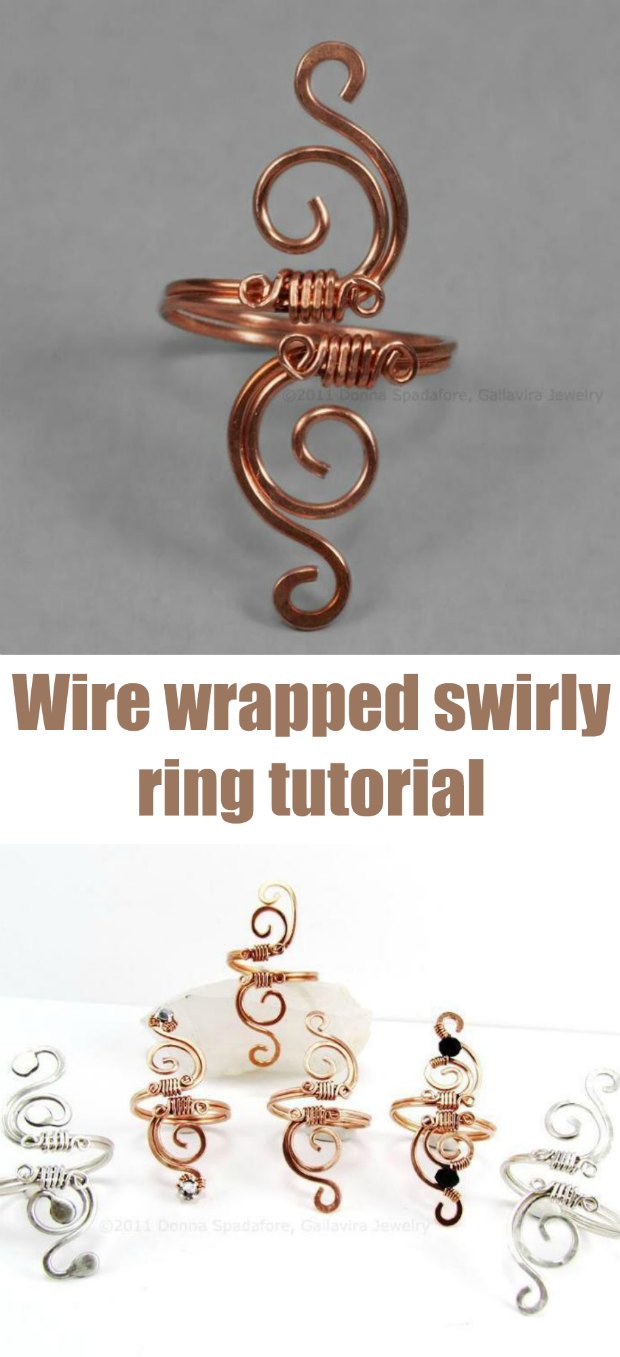 Materials for this Pattern
22 gauge round wire
18 gauge round wire
Metal Bench Block
Metal Hammer
Basic jewelry making tools set (round nose pliers, flush cutters, chain nose pliers)
Ring Mandrel
2. Wire Wrapped Rings with Stones
Nothing finishes off an outfit like a beautiful piece of jewelry. You can dress up all you want but a stunning jewelry piece can make all the difference between getting a, you look good compliment and a wow!
We should always aim for the wow, at least that's my opinion. And that's where learning how to make wire wrapped rings with stones comes in. I stumbled on the tutorial on home baby crafts blog spot, and I instantly fell for the bedazzling wire wrapped rings.
Such beautiful pieces that you can use to spice up your attire, and they correctly accentuate the movements of your hands by drawing attention to them. The beauty of learning how to make wire wrapped stone rings is that they aren't that hard to make and they are gorgeous.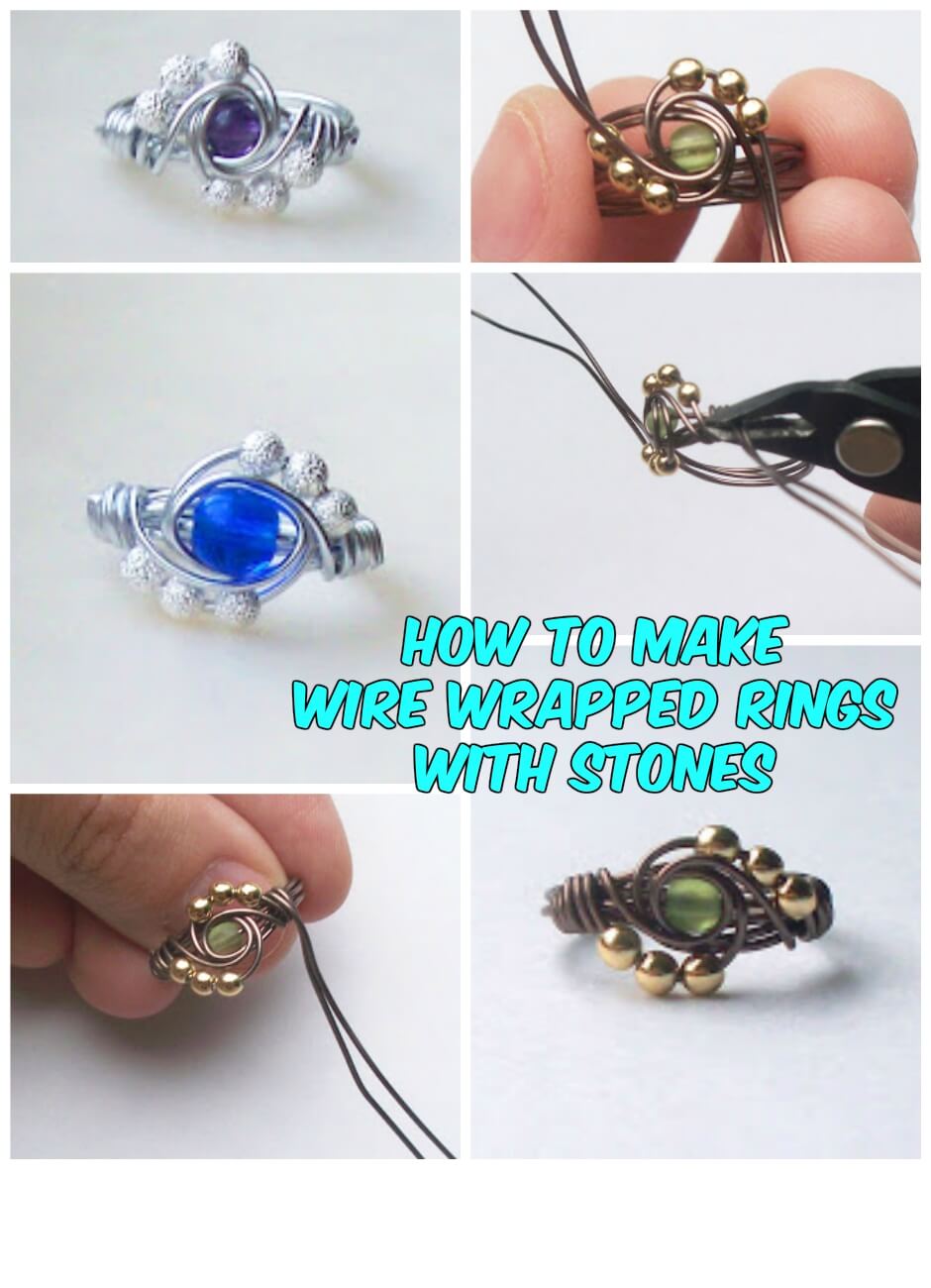 Wire Wrapped Rings Materials
2, eight to10 inches 20 Gauge wire
1, 4mm round stone
6, 2mm or 3mm beads in any color
A ring mandrel (or some rod)
Wire Snips
Chain nose pliers
Learn How To Make Wire Wrapped Rings With Stones Here
3. DIY Metal Ring – Adjustable Spiral Ring Tutorial
DIY Metal Ring – Adjustable Spiral Ring Tutorial will enable you to make your own custom easy adjustable spiral ring. Easy to complete and minimal tools required. Have you ever tried making your own jewellery? It can be quite addictive.
You can make exactly what you want, in the size you want it, using reasonably priced materials – and end up with a stunning custom piece of jewellery which is really eye-catching and sure to be admired.
This adjustable spiral ring is quite easy to make with just a little wire, a bit of muscle and a few standard tools.

Supplies needed to make this ring
Two 6 inch pieces of round, soft, 16 gauge wire
One 14 (or more) inch piece of 24 gauge, round, soft wire
Ring mandrel or other round object ¾" to 1 inch in diameter
Round nose pliers
Flat nose pliers
Wire cutter