If you're a fan of Bohemian inspired places and stuff, then this Macrame Toran Pattern is definitely for you. Get to experience the Bohemian lifestyle with this Hanging Arch Macrame Toran Pattern!

This skillfully made macramé toran pattern by Bermuda Dream is perfect for weddings, birthday parties and other Bohemian themed events. The macramé toran will indeed daze anyone with its stunning design.
It can also be used as a backdrop for a storefront, décor for baby showers, and baptismal. It will go with almost any event!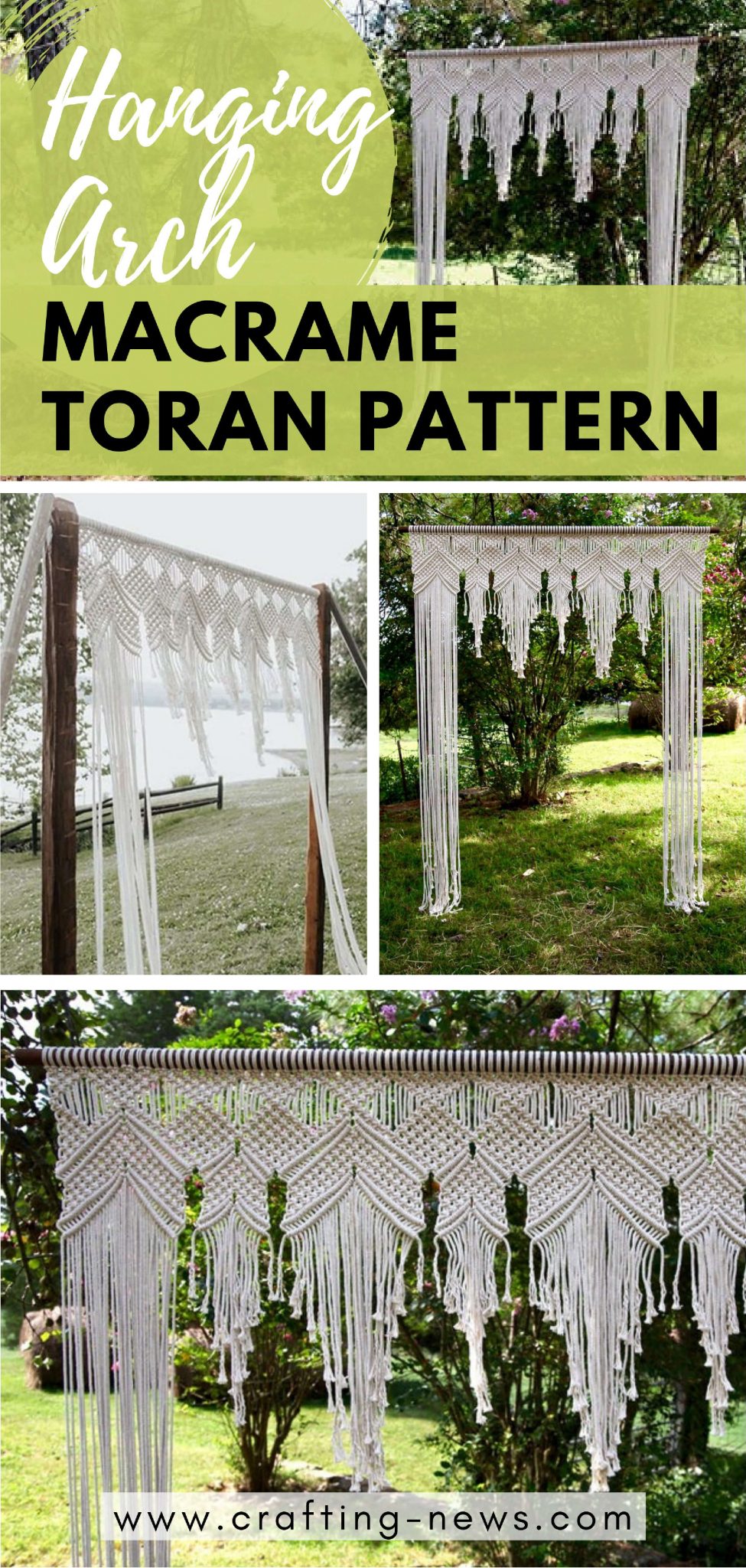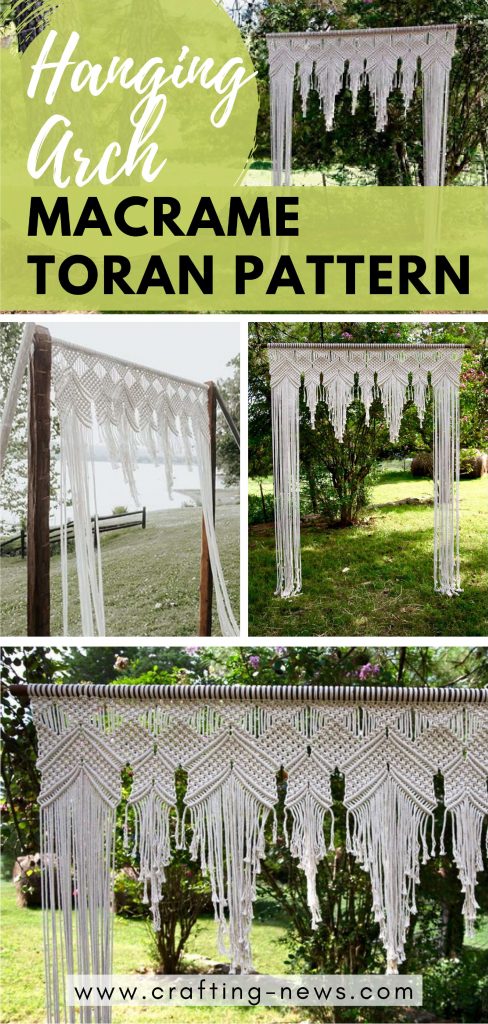 Macrame Toran Pattern
To make the most out of our toran macrame, you can mix and match the colors and shades in making this macramé toran. Changing hues and colors of your toran will spice up any events and gatherings for it'll coordinate it's style depending on the theme of a particular event.
Make use of white and a lighter shade of gray for a wedding. A pastel pink or blue color for a baby shower; but, of course, depending on the gender of the baby. Lively neon colors for a children's birthday party.
You can mix and match any color you want as long as it'll go with the event or your homes' motif.
This pattern is for people who loves making hand-made items and decors. It could be for themselves or for friends and relatives as well. This pattern is very rewarding to make because it can be your first ever masterpiece.
LEVEL OF KNOWLEDGE OF THE MACRAME TORAN DESIGN
This macramé toran is a beginner friendly pattern and you can definitely make it your first hand crafted product made especially by yourself. You can do it just by following simple rules in decorative knot tying.
WHERE TO USE THIS MACRAME ARCH PATTERN
Home
Aside from occasions and events, you can make use of this macramé toran to style your homes. You can either hang it on your corners for an impressive sight to your walls.

You can also use it as a curtain, or hang it to your door frames and even as a headboard. Its versatility can definitely spruce up the styles of your homes.

Garden
Whether you have a front yard or a backyard, you can hang this macramé toran outside. You can use it as a curtain to your gazebo or pavilions. It's eye catching design helps anyone to have peace and tranquility during an afternoon tea or coffee in their yards.

You can also hang it in your patio for a complete chill and relaxation experience.

Events and Occasions
A perfect addition to your themed parties and events. Whether your aiming for a Bohemian style, or even for a formal themed event, you can use this macramé toran as a backdrop for weddings, birthday parties, and baby showers; this macramé toran will definitely go with any occasion because of its versatility.

Make sure to make use of a color that'll suit the occasion.
MEASUREMENT OF THE MACRAME TORAN PATTERN
The measurement of your finished macramé toran is approximately 6 inches by 8 inches long.
Try making your very first macrame for your events with this Hanging Arch Macrame Toran Pattern!
If you are into Macrame, check out our Macrame Kits and Macrame Hammock Patterns.