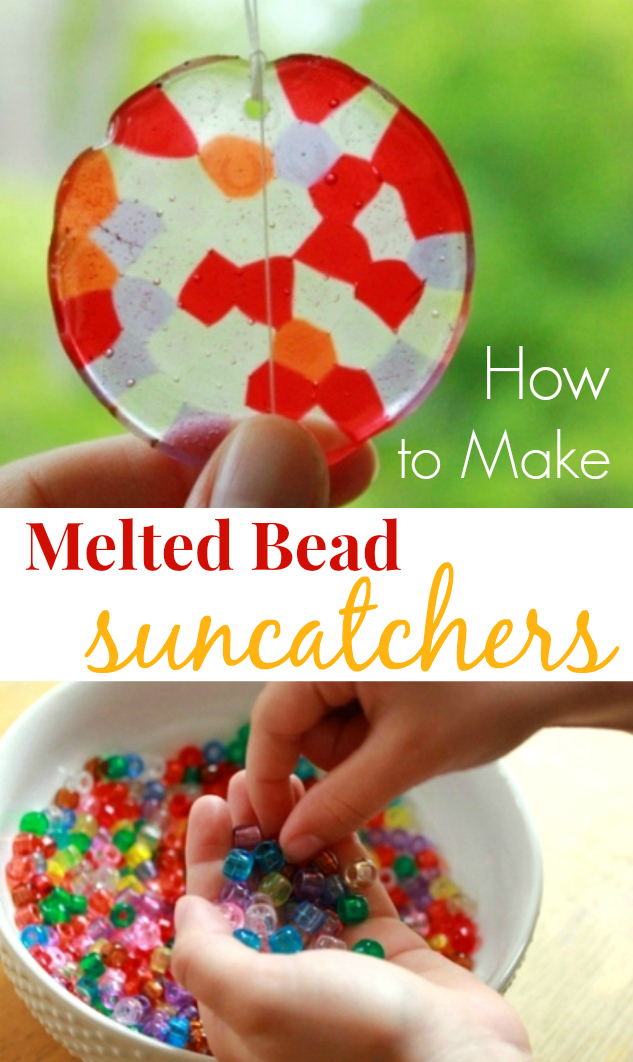 Melted Bead Suncatchers
Melted Bead Suncatchers are absolutely dazzling. These suncatchers are easy to make, and a lot of fun too. Make something smart yourself be arty and creative. Let the kids loose with their own ideas.  It's not often you come across a craft that is equally fun for the kids and the grown-ups to make. Anything that glows in the sunlight is a winner in our house.
You will need:
or for added sparkle try these beads with glitter!
old metal baking pans or muffin pans
ideas for your colorful designs
a hot oven and some good ventilation, or a toaster oven you can move outdoors
a small drill or awl to make a hole for hanging
You'll arrange your beads in the baking pans, (it's best to be patient and lie them all up the same way with their holes on top), bake, cool, pop them out of the tins and display.