You may never have thought about sewing your own pyjamas. But once you do, you will never buy a pair from the store again. Ill-fitting jammies are uncomfortable and can give you a restless night's sleep. With a wide array of pyjamas sewing patterns available, you can make your own. And you can guarantee they fit perfectly and are comfortable.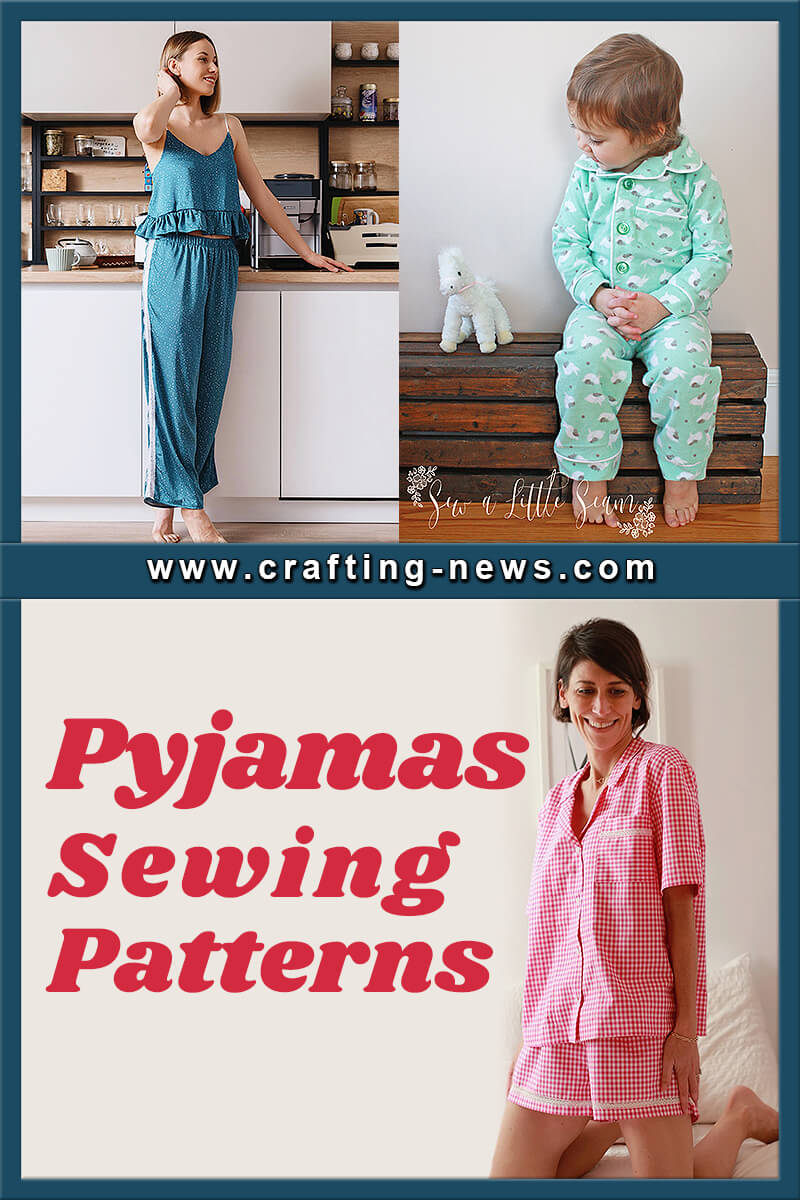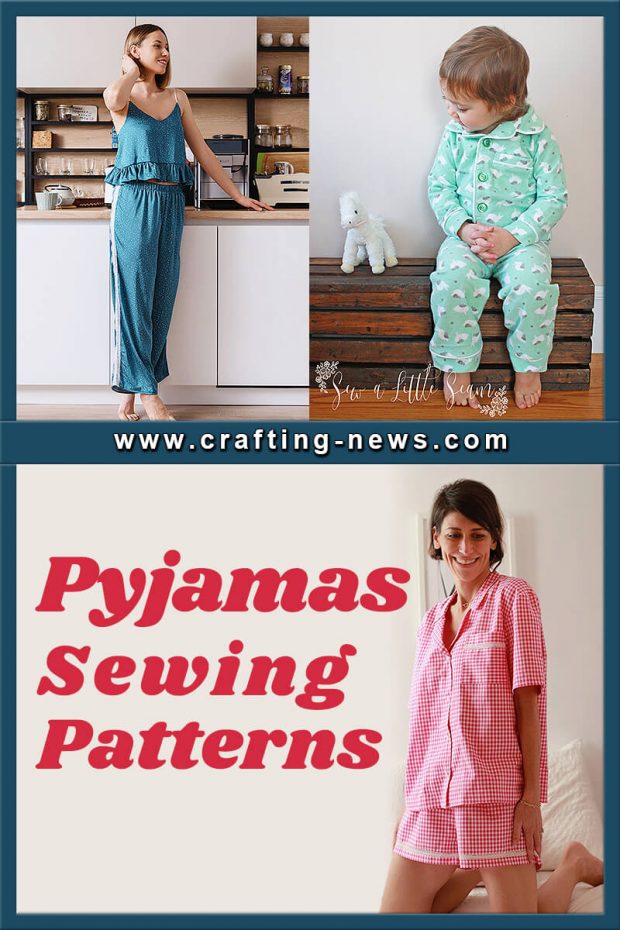 Below are 25 pyjamas sewing patterns. We have included patterns for everyone in your household.
1. Women's Pajama PantsSewing Pattern by SeaminglySmitten
If you are looking for a pants pattern that works well with cottons, flannel, knits, and fleece, then this one is for you. You can use this single pattern to make pyjama pants that are cropped or full length. And there are 3 waistband options. You can even add pockets!
These pyjama sewing patterns include petite, regular and tall hem lengths. Included are sizes from XS-XXXL.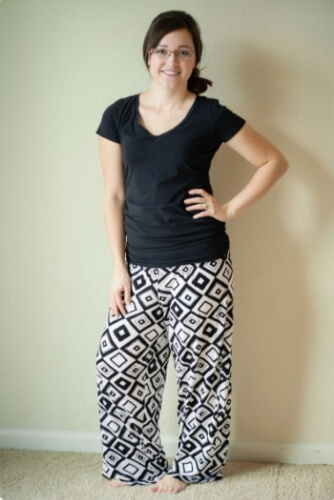 Find the Pattern by SeaminglySmitten HERE
2. Pyjama Pants Pattern by 5 out of 4
If you are looking for free pyjamas sewing patterns, check out these simple pants. The pattern requires woven flannel of cotton fabric. The pattern is great for any sewing level. You can even use the pattern to make regular rise shorts and low rise capris.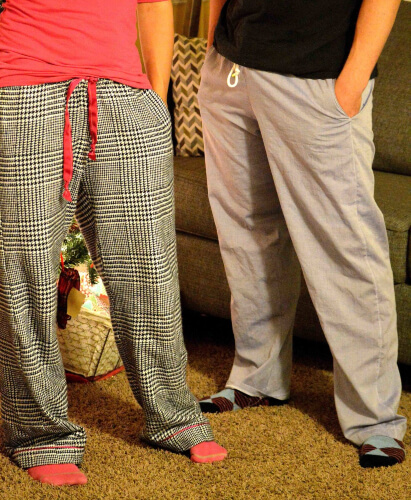 Find the Pattern by 5 out of 4 HERE
3. Women's Pyjamas Sewing Patterns by DressyTalkPatterns
There is a reason that classic pyjamas are still a favourite among many people. It is because they are extremely comfortable to wear.
The PDF download includes pyjama sewing patterns for long and short sleeve shirts, pants, and shorts. This sewing pattern set is designed in sizes US 0-14 (EU 32-46).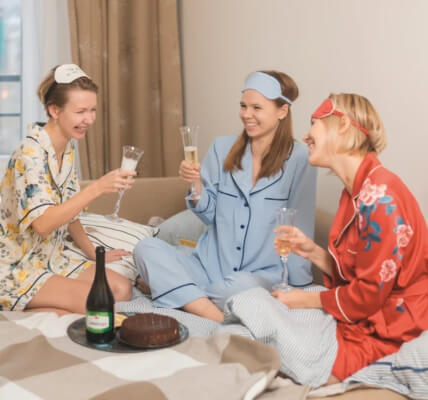 Find the Pattern by DressyTalkPatterns HERE
4. Holiday Night Pyjamas Sewing Pattern by sewalittleseam
The Holiday Night Pajamas were designed to be the perfect jammies for holiday nights. The pyjamas sewing patterns work great with flannel, fleece, and other woven fabrics. The pattern includes a variety of options.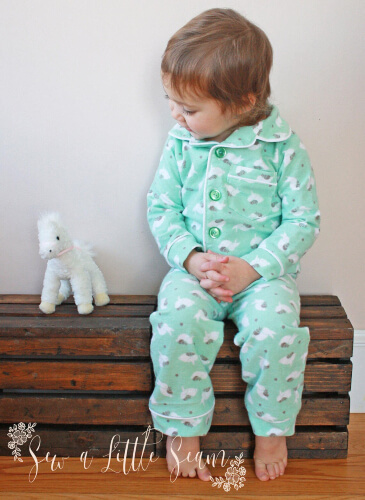 Find the Pattern by sewalittleseam HERE
5. Pyjamas Sewing Pattern by CRAFTBOOK99
Do you like loose fitting pyjamas? These are beautiful and easy to sew. You can use them as everyday loungewear or to sleep in. The pyjama top has short sleeves, a round neck collar, and a contrasting sleeve cuff. The pants have an elastic waistband. Included are sizes S-XL.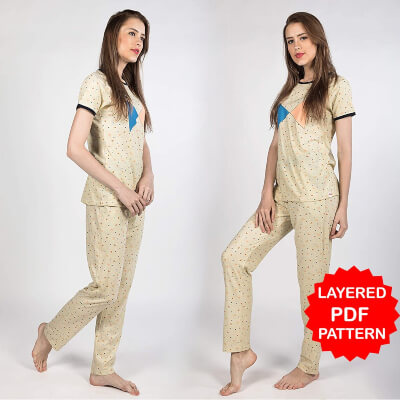 Find the Pattern by CRAFTBOOK99 HERE
6. Short Satin Pyjama Pattern by SewingCraftPatterns
When it is hot out, you need a lightweight pair of pyjamas that are cool and airy. This pair is not only super comfy, but they are stylish as well. Included are sizes XS-3XL. This is a beginner-friendly sewing pattern that only requires basic knowledge of sewing.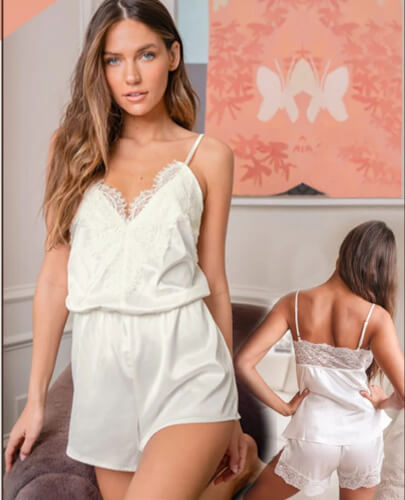 Find the Pattern by SewingCraftPatterns HERE
7. Women's Lounge Set Sewing Pattern by Linengrypatterns
You can wear these pyjamas to bed or lounge in. And who are we kidding, you can wear them out in public too. Nobody will know they are pyjamas. These pyjamas sewing patterns are suitable for an advanced beginner or intermediate sewist. You get both the drop shoulder top and wide leg shorts.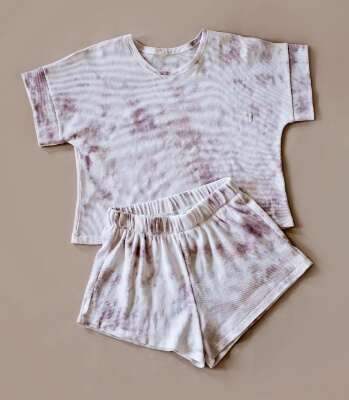 Find the Pattern by Linengrypatterns HERE
8. Pants, Bottoms, Shorts Free Pyjama Pattern by Sew Can She
Sew your kids some cute pyjama pants pattern with this free sewing pattern. And the best part about them is there is No hemming! The pattern works up quickly thanks to the cuffed leg bottoms.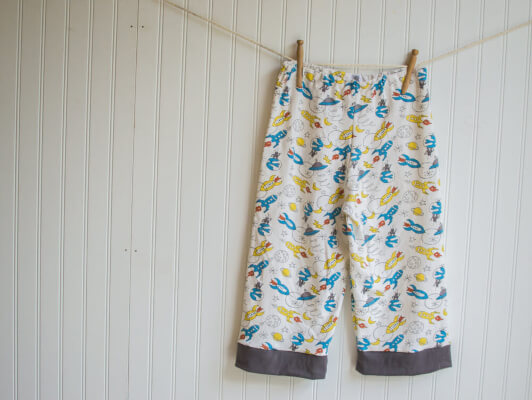 Find the Pattern by Sew Can She HERE
9. Peggy Sue Girl's Pyjama Pattern by RubyJeansCloset
This adorable two piece pyjama pattern is ideal for slumber parties or a trip to grandma's house. The bloomers work up quickly since there are no side seams. The top has simple cap sleeves, making this a beginner-friendly pattern.
The tutorial includes page after page of pictures with detailed instructions for assembling the pyjamas sewing patterns.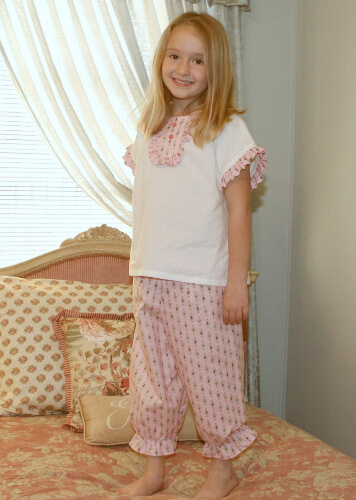 Find the Pattern by RubyJeansCloset HERE
10. Unisex Pyjamas Pants Sewing Pattern by AuraPatterns
This is an easy cosy pyjama pattern that is perfect for beginners and experienced sewists. The jammies have a loose, relaxed fit.
The pattern comes in sizes XS, S, M, L, XL, and XXL. The pattern recommends using a lightweight cotton. For all sizes, you will need 2.7 meters or 3 yards of fabric. The beginner-friendly can be completed in as little as 2 hours.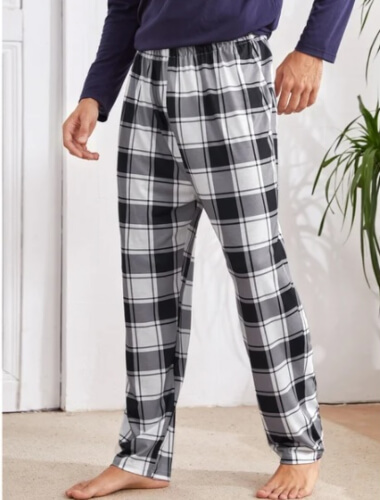 Find the Pattern by AuraPatterns HERE
11. Cute Striped Joggers Pyjama Pants Sewing Pattern by Merrick's Art
Joggers are cosy and comfy. They are ideal for winter, and can even be worn out with a cute pair of sneakers and a tee. This pyjama sewing pattern is great for beginners and it is free! To make these joggers, you will need 1 yard (60" wide) fabric, matching thread, a drawstring, and 1" wide elastic.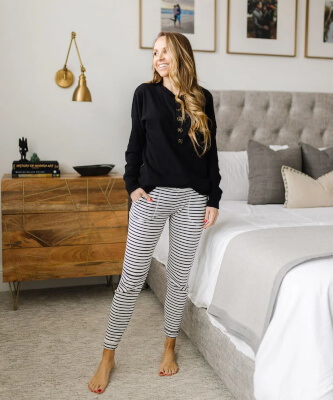 Find the Pattern by Merrick's Art HERE
12. Hit the Hay Pyjama Pants Pattern by PeekabooPatternShop
Sew up some cosy pyjama pants for every member of your family with the Hit the Hay pattern. The pyjama pants sewing pattern is for both men and women. There are a wide variety of sizes that will fit tweens too.
These pyjama pants can be made with your favourite woven or knit fabric. The pattern includes options for side seam pockets or a quick-sew that skips the side seams completely.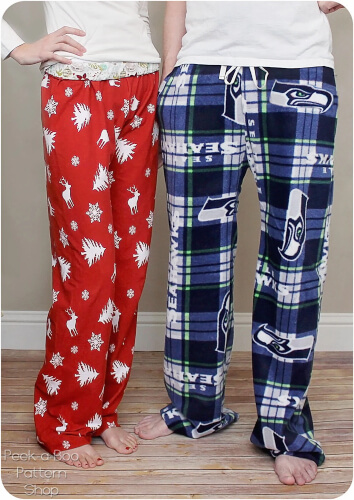 Find the Pattern by PeekabooPatternShop HERE
13. Simcoe Pyjamas Sewing Patterns
Make pyjamas for both little boys and girls with this gender-neutral sewing pattern. The pyjamas have a simple design and are suitable for all seasons. They have a roomy fit for lounging and sleeping.
This download includes pyjamas sewing patterns for kids sizes 2-10 and four additional teen/tween sizes. You can use flannel for winter weather, or regular cotton or double gauze for summer.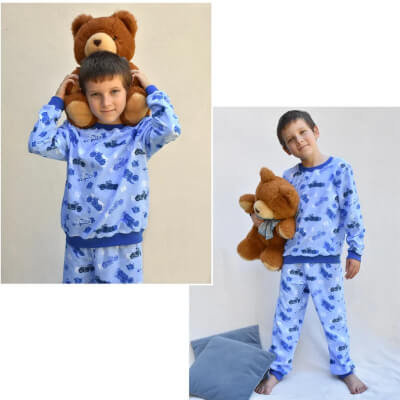 Find the Pattern by PollywogglesPatterns HERE
14. Pyjamas Sewing Pattern by MUNApatterns
Here is a cute feminine pyjama set. The pants are roomy and comfortable. And the top is light and playful. The top also features a pretty ruffle.
The pattern is intended for intermediate level sewers. Included are sizes XS to Large. For maximum comfort, the designer recommends using a good fabric that does not wrinkle.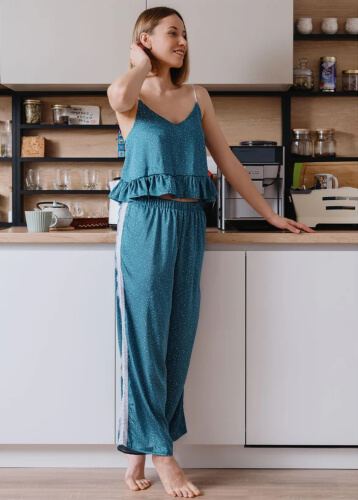 Find the Pattern by MUNApatterns HERE
15. Free Pyjama Pattern by The Assembly Line
Sew a two piece set with this free pyjama pattern. The jammies are extremely comfortable and ideal for loungewear or sleeping. The top has short sleeves and a wide neckline. The shorts have side seamed pockets, an elastic waistband, and a relaxed fit.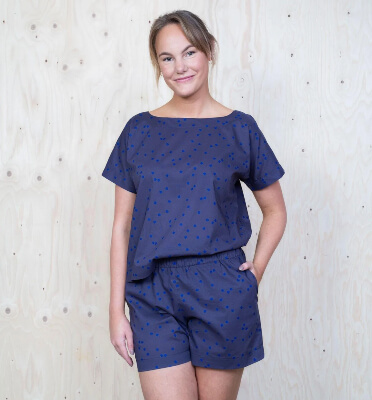 Find the Pattern by The Assembly Line HERE
16. Pajama Shirt Sewing Pattern by Thimball
Women love to wear men's shirts to bed because they are super relaxed and comfy. Instead of wearing a masculine shirt, make this feminine one instead. It is just as comfy, but looks girly instead.
The printable pyjamas sewing pattern comes in 10 sizes. There are 4 print options available: 36″ wide paper, A0 size paper, 8.5″ x 11″ size paper (letter size), and A4 size paper.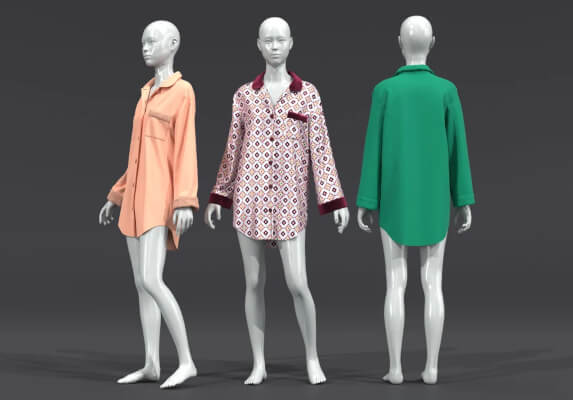 Find the Pattern by Thimball HERE
17. Family Christmas Pyjamas Sewing Patterns by Sweet Red Poppy
Matching pyjamas are a fun Christmas tradition for many families. If you enjoy buying matching pyjamas for lounging, sleeping, or photo shoots, use this free pyjama patterns tutorial to make your own instead.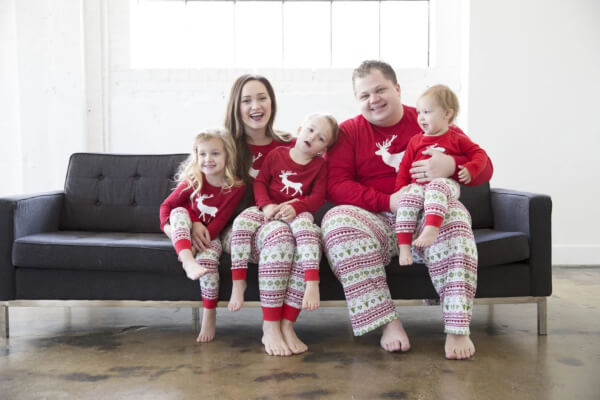 Find the Pattern by Sweet Red Poppy HERE
18. Pajama Shorts Sewing Pattern by Thimball
Do you prefer wearing shorts to bed? Then this pyjamas sewing pattern is for you. You will be sewing shorts in a wide variety of sizes and colours. And who says you cannot wear them out. They would be ideal for keeping cool during the summer heat.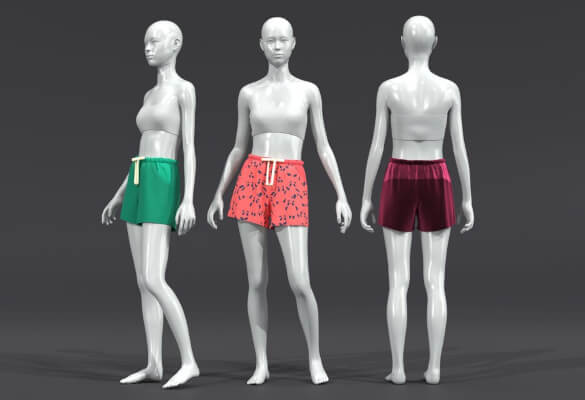 Find the Pattern by Thimball HERE
19. Easy-Fit Adult Pyjama Pants Pattern by scientificseamstress
Now you can sew pants for everyone, with this one pattern. These versatile pants can be made in different lengths for all seasons. They are designed to provide the wearer with maximum comfort.
With the sizing instructions, you can make ready to wear sizes or make pants to specific measurements. Pyjamas sewing patterns are provided to make custom pants patterns in sizes XXS – 3XL.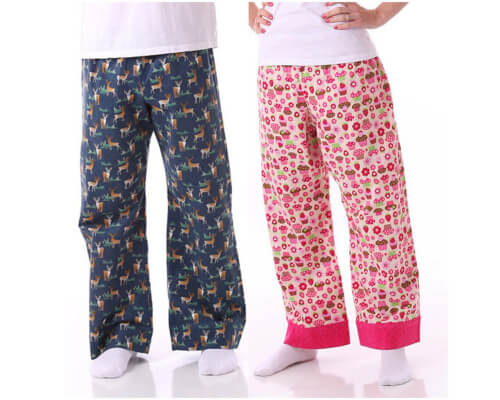 Find the Pattern by scientificseamstress HERE
20. Summer PJs Pattern by RadPatterns
The Scuffle Shorts feature a loose fit and vintage tap short feel. You can use a light, flowy fabric for cosy loungewear. Or use lace for sexy shorts.
This pyjamas sewing pattern has an elasticated waistband. The pattern is intended for use with drapey wovens, such as crepe, challis, or satin. The Scuffle Shorts pattern includes sizes XXS – 4X and is formatted to print on US Letter or A4 format paper.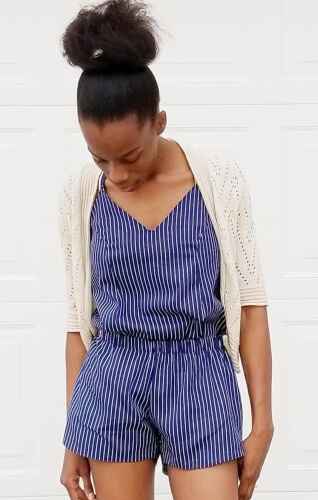 Find the Pattern by RadPatterns HERE
21. The Lexington Pyjama Pattern by SewingandtheCity
These pyjamas have a 90's inspired silhouette with a feminine vibe. The pants and shorts have a relaxed fit. The pants have an elastic waistband with optional elastic leg openings. There are side pockets on the shorts and a pocket on the button-down shirt.
This PDF download contains US sizes 2-20. You get pyjamas sewing patterns for both the long sleeve top with pants and short sleeve top with shorts.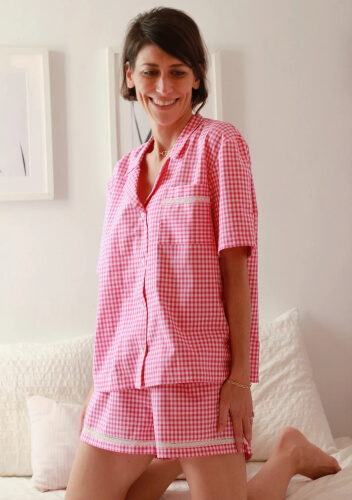 Find the Pattern by SewingandtheCity HERE
22. Family PJs Sewing Pattern by rebeccajpage Patterns
Do you prefer pyjamas with a button up top? The buttons can make it easier to get on and off. This pyjama set features a loose fitting and comfortable shirt and elasticated waist trousers.
The digital download includes pyjamas sewing patterns for the shirt and pants. It is an easy beginner-friendly sewing pattern. The pattern can be used to make pyjamas for all seasons.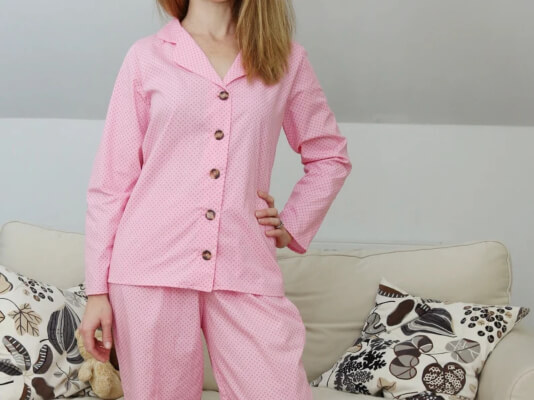 Find the Pattern by rebeccajpage Patterns HERE
23. Shirred Voile Pyjama Pants Pattern by noodlehead
You can use this free sewing tutorial to design pyjama pants for yourself or your children. This free pyjama pattern walks you through taking the measurements and creating your pieces.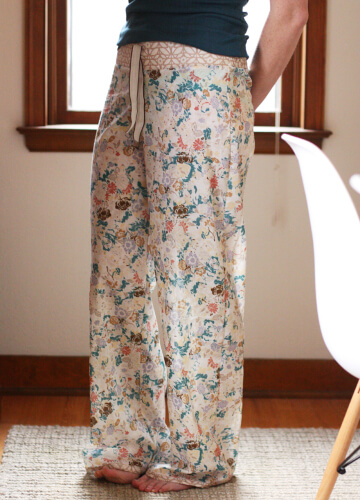 Find the Pattern by noodlehead HERE
24. Maya Pyjama Set Sleepwear Sewing Pattern by AnnaTheTailor
This pyjama set includes a semi-fitted top with thin straps and loose fitting shorts. Both are adorned with ruffles. The shorts have an elastic band that sits just below the waist.
Sizes are available from XS to XL (EU 34-44). The digital file includes written sewing instructions and a link to a video tutorial.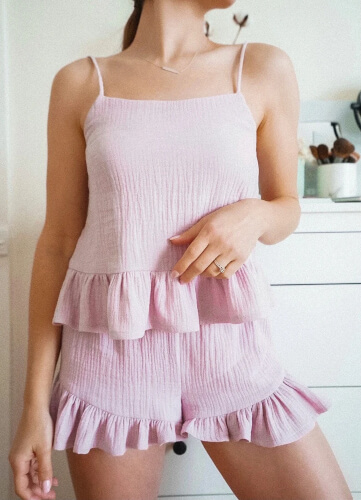 Find the Pattern by AnnaTheTailor HERE
25. Alex and Anna Pyjamas Sewing Pattern by PeekabooPatternShop
Keep your little ones cosy with these Alex & Anna Pyjamas. The pattern can be used to make year-round jammies. It includes pants, shorts, a long sleeve top, a short sleeve top, and a tank. You can mix and match the pieces to create a set for any weather.
The pattern comes with a full tutorial and colour photos. Included are patterns for sizes 3 months to age 12.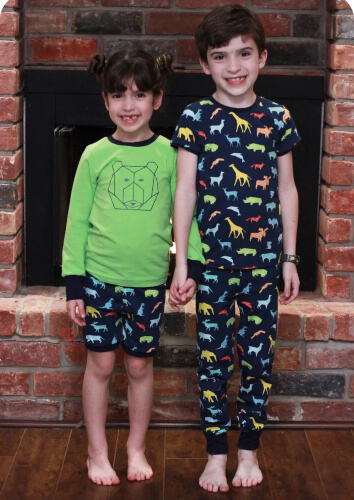 Find the Pattern by PeekabooPatternShop HERE
So, what are you waiting for? Get started sewing today with one of these pyjamas sewing patterns.
If you have finished a pyjama set, please post it on our facebook page. I am very curious to see your creations and variations. For more sewing projects, check out our Dungaree Sewing Patterns, Ideas for Patching Jeans, Crochet Camisole Patterns, Boho Crochet Top Patterns, Crochet Shorts Patterns and Scrub Cap Patterns.
You are cuddled up in your pyjamas at least 8 hours a night. There is no reason they should be uncomfortable or ill-fitting. To guarantee your jammies fit perfectly, you can make your own with these pyjamas sewing patterns.