Papercrafts are always the best when it comes to learning or practicing crafts, and among all kinds of papercrafts, I love origami crafts! I'm here with easy and simple tutorials on how to make an origami bookmark to save your reading spot in style.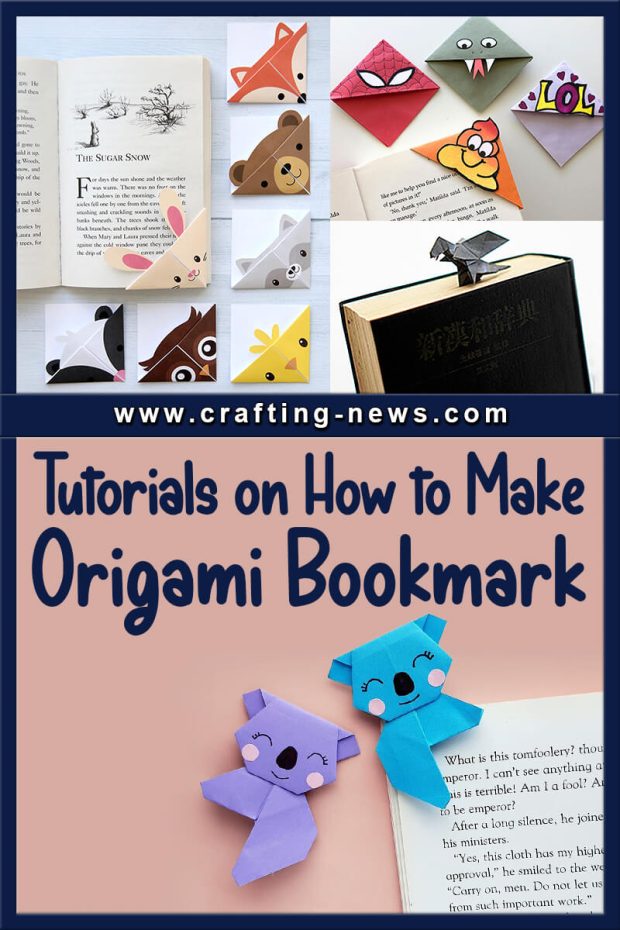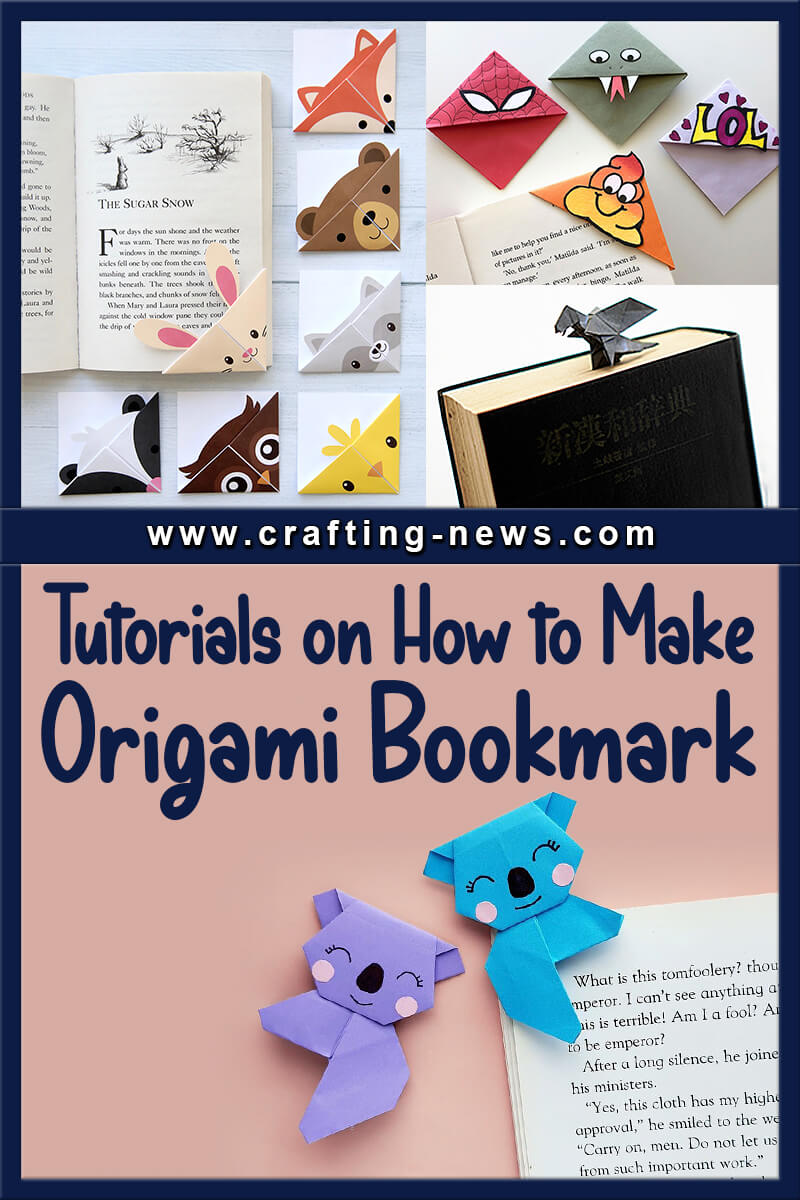 Before you give up and think, "I'll never get those damn paper folds right," let me reassure you that making one of these adorable and clever origami bookmarks is simple and only takes a minute!

Use a piece of origami paper to make it easier to remember which side is which (commonly found origami paper is colored on one side and white on the other). Once you've mastered the folding, get creative and use other types of pretty paper—even an interesting page from a magazine can have a great character when folded.

1. How To Make An Origami Bookmark by Parents
I love finding fun, simple origami projects for kids. Whether it be folding paper planes, boats to float in a puddle, or these origami bookmarks, folding paper is an activity that encourages school-aged kids to slow down and concentrate — after all, they must carefully follow a series of step-by-step instructions in order to successfully complete their project.

This corner bookmark is simple to make, requiring just five folds, but children may require guidance or assistance — especially the first time they try it out. Be guided by the age and capability of your child to determine how much support he needs.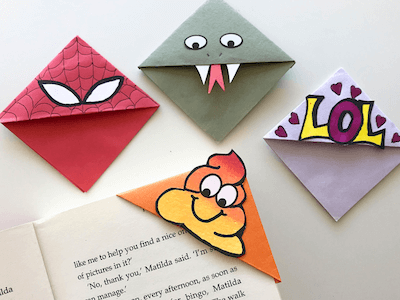 Follow the tutorial here

2. Fruit Origami Corner Bookmark by Big Family Blessings
Your kids will love making these easy origami bookmark fruits! Make a watermelon, a lemon, and a lime with the printable template and these easy instructions. Can you use your imagination and other colors to make an orange and grapefruit, too?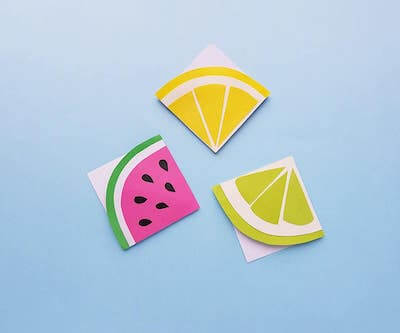 Follow the tutorial here

3. Origami Butterfly Bookmark by Gathering Beauty
These Origami Butterfly Bookmarks are so pretty and so much fun to make. They're a lovely spring or summer craft project and make a sweet little gift.

Make them for yourself or place one inside a book as a gift for someone who loves to read. You can even decorate them if you'd like to make them even more unique.
Also see: Origami Butterfly Tutorials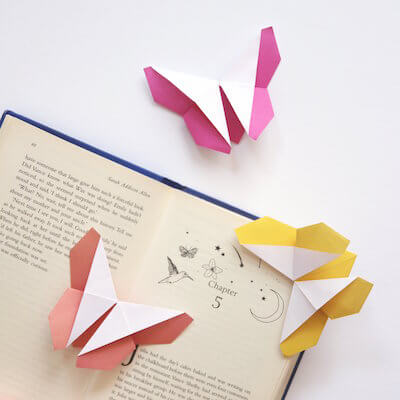 Follow the tutorial here

4. Origami Rocket Corner Bookmark by Artsy Craftsy Mom
Reading takes you places and now you can take that trip on a rocket! Make this bright and colorful Rocket Corner Bookmark with the supplies you already have.

I love how bright and colorful this bookmark is, and it's a great way to keep reluctant readers invested in their book. What's more, all we need for this craft is colored paper, scissors, and glue.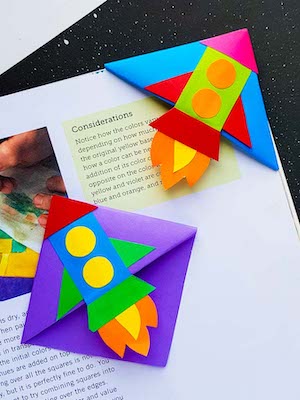 Follow the tutorial here

5. DIY Woodland Animals Origami Bookmarks by It's Always Autumn
It would be fun to turn origami bookmarks into little woodland animals. So, here are seven different printable templates you guys can use to make cute origami bookmarks with your kids. Aren't they adorable?

All you have to do is print out the one you like best and cut out the square and the ears. A few folds later you have an adorable DIY origami bookmark that will help keep you from a life of book mutilation.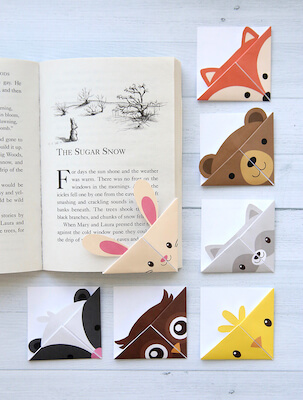 Follow the tutorial here

6. Origami Bulldog Bookmark by Flotsam And Origami Jetsam
Who doesn't need a cute bookmark? Especially, an easy, adorable origami bulldog one? All you need for this tutorial is a square piece of paper that's not too big so that it can fit inside your book! This will only take about 10 minutes to make!
More Origami Dog Patterns Here.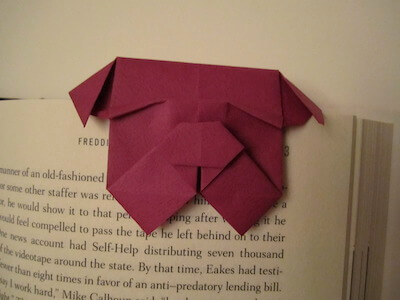 Follow the tutorial here

7. Origami Crane Bookmark by Jo Nakashima
It looks like a simple Crane sitting on a book, but it's actually an origami Tsuru Bookmark! What's great about this bookmark is that the crane looks like it's sitting on top of a book when the bookmark is pressed on the pages.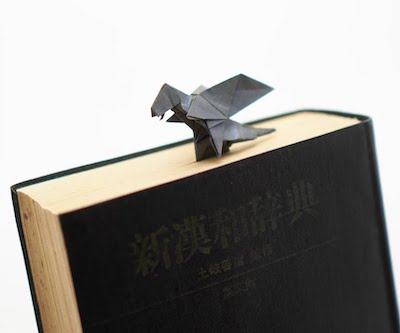 Follow the tutorial here

8. Origami Clover Bookmark Tutorial by Paper Kawaii
Learn how to make a cute and useful origami clover bookmark. This origami clover is easy to make from 1 sheet of square paper.
Follow the tutorial here

9. How To Make An Origami Heart Corner Bookmark by Origami Guide
These pretty origami hearts are easy to make and also perfect to keep your place whilst reading. Make an origami heart corner bookmark for friends and family!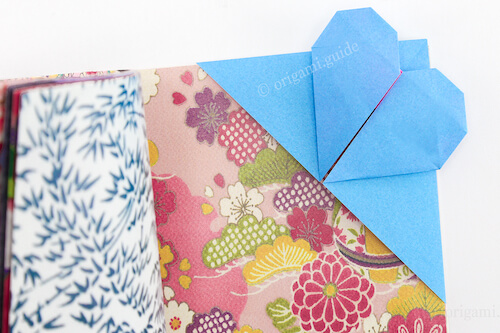 Follow the tutorial here

10. Origami Koala Bookmark by Big Family Blessings
If your kids love origami and enjoy corner bookmarks, they've got to make this adorable Origami Koala Bookmark. Your kids will love making them.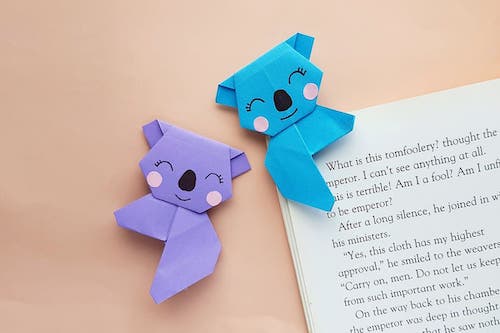 Follow the tutorial here

11. Origami Cat Bookmark by Jo Nakashima
Books and cats are the purr-fect combination. Even if you don't have have your own cat to snuggle with or love on, never fear. One of the ways you can hang with the cool cats is by making an origami one. You know these cats aren't going to lose your place in your books!
You might also love these origami cat patterns.
Follow the tutorial here

12. How To Make A Pikachu Origami Bookmark Tutorial by Polly's Origami
Pikachu is easily the most recognizable character from Pokemon. Use origami paper to create your own Pikachu that you can use as a bookmark. Make sure to use yellow origami paper to give your Pikachu its signature color, then use black and red markers to draw on the face and other details.
Follow the tutorial here

13. Origami Butterfly Bookmark by Helena's Craft
Making a super beautiful paper bookmark – origami butterfly! It folds easily and quickly. This tutorial will show how to draw a pattern on the wings. Stock up on books, you probably want to make just a cloud of such beautiful origami butterflies!
Follow the tutorial here

14. Owl Corner Bookmark by STEAM Powered Family
I love these adorable little owl bookmarks! These little guys are perfect for a kids' project inside or outside of the classroom.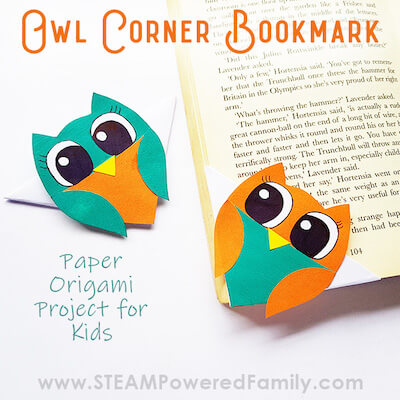 Follow the tutorial here

15. How To Make An Origami Dog Bookmark by Recreation Craft
Have you been dreaming about a dog for a long time? Fold it out of paper and put it in one of your books or textbooks! Color the dog of your favorite breed, and it will delight you from the pages of the book!
Follow the tutorial here

16. How To Make Origami Flower Bookmark by MIA Arts & Crafts
Your current read deserves a beautiful bookmark, don't you think? With this Origami Flower Bookmark, you can still enjoy flowers while you're spending a day inside! Turn a small piece of paper into adorable flower bookmarks to make reading even more fun!
Follow the tutorial here

17. How To Make An Origami Angry Bird Bookmark by Wikihow
Have you ever wanted to make a cute origami bookmark? This article will give you instructions to make an adorable bookmark featuring an awesome Angry Bird! All you need is some paper and a few colors.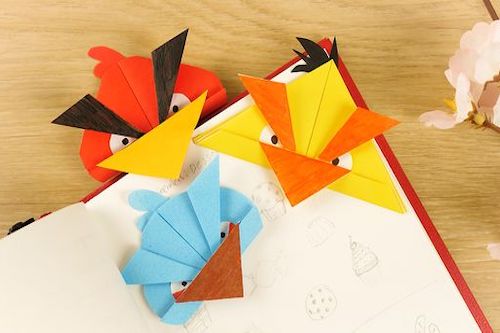 Follow the tutorial here

18. Origami Unicorn Bookmark by Creative Ramblings
I have 2 young girls who think unicorns are awesome and love turning everyday items into unicorn versions. We love this Origami Unicorn Bookmark that lets us take a colorful unicorn with you wherever we go.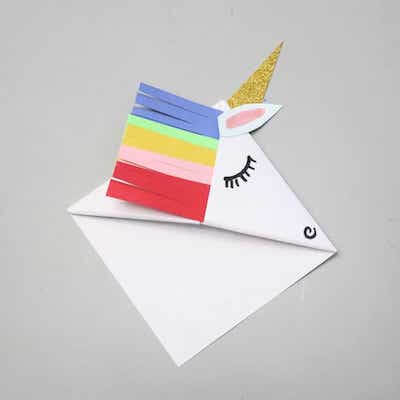 Follow the tutorial here

19. Origami Elephant Bookmark by Jo Nakashima
If you are looking for a fun elephant craft, you will love this handy origami elephant. This page saver is sure to keep you excited about reading until the very last page!
Follow the tutorial here

20. Vampire Origami Corner Bookmark by Baker Ross
If you want a DIY corner bookmark that is rady to take a bite into your book, this Vampire Origami Bookmark is certainly one to make. These are a brilliant activity to craft this Halloween and look great on the corner of your book.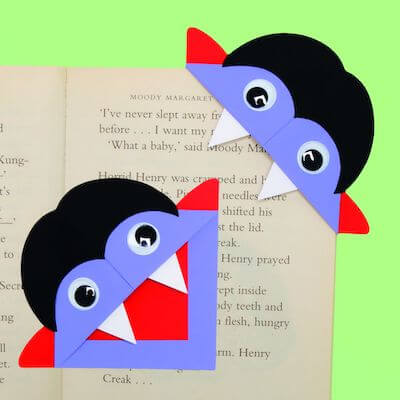 Follow the tutorial here

21. Origami Darth Vader Bookmark by Origami Tree
Don't underestimate the power of the dark side. This Darth Vader Origami Bookmark is one of the best Star Wars crafts for book and origami lovers to make.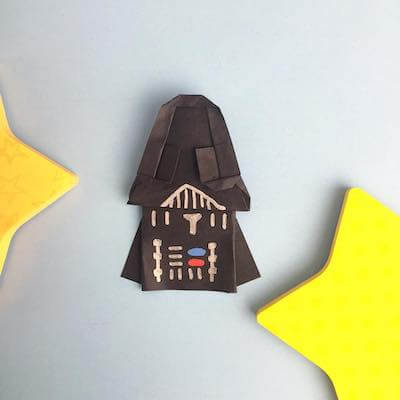 Follow the tutorial here
THESE TUTORIALS ON HOW TO MAKE AN ORIGAMI BOOKMARK ARE SOME OF THE CREATIVE WAYS TO MARK YOUR SPOT IN A BOOK, AND IT'S SOMETHING ANYONE CAN MAKE!
Which of these tutorials are your favorites? Share your experiences and progress with us on our Facebook Page. We look forward to seeing your handiwork!

We love exploring the crafting possibilities using paper to create art, so here are more paper crafts for you to enjoy:
For now, let's enjoy making these tutorials on how to make an origami bookmark. When finished, these make great gifts for book lovers of all ages—especially when you add them to books you know your friends or family members will love to read!