Here's something for all the fox lovers out there (and I hope there's a ton of you as these little animals are adorable) – a fun collection of tutorials on how to make an origami fox! Whether you choose to make a seated fox or just a fox head, you'll have a blast making these cute little creatures.
Are you as sly as a fox? Find out how clever you really are by trying your hands at folding these origami crafts. Watch out though, Japanese folklore often depict kitsune ("foxes" in Japanese) as being tricksters with a penchant for magic!
12 Tutorials On How To Make An Origami Fox
1. Origami Fox by Jo Nakashima
Let this origami fox model speak for itself! Using just one 30cm x 30cm paper, you can make a beautiful work of art that you can use as a decoration that brings life and character to any room.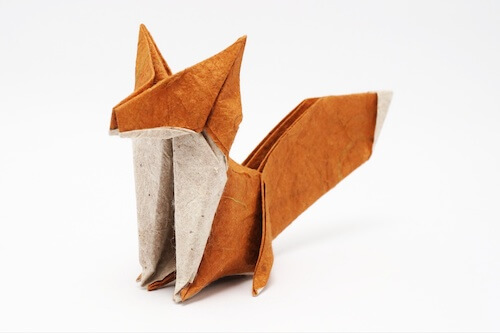 Follow the tutorial here
2. How To Make A Paper Origami Fox by wikiHow
Here's a fairly simple origami craft that even kids can do if you take them through it step by step. It's an easy and cute origami project that the kids can play with once they're done crafting.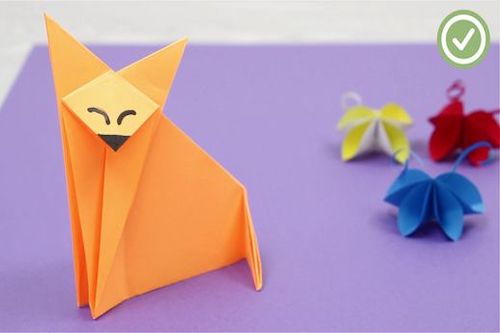 Follow the tutorial here
3. How To Make An Origami Fox by Instructables
Foxes have the reputation for being smart and cunning. However, this origami fox is simply too cute for words. Origami activity like this can be done with the whole family and is always fun.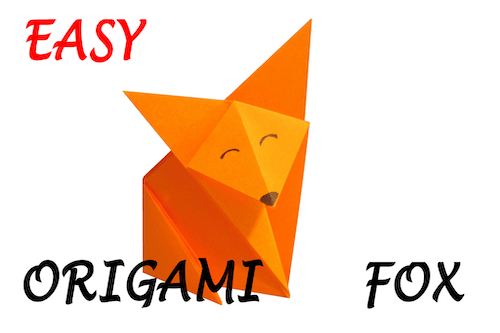 Follow the tutorial here
4. Very Easy Origami Fox by Origami Way
This simple origami fox tutorial can be made in minutes with just a few folds! The kids will have a lot of fun making their own fox and drawing in its face!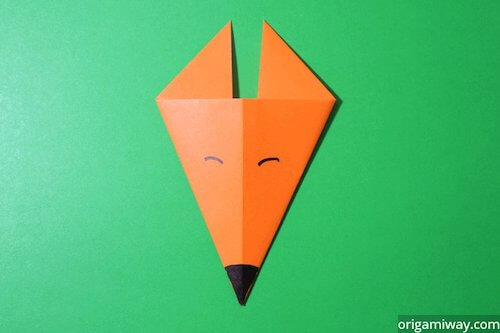 Follow the tutorial here
5. How To Fold An Easy Origami Fox by Art For Kids Hub
With a single sheet of paper and a marker, there are many things you can make. This one is simple and will only take about ten minutes. Such a great way to introduce origami to kids.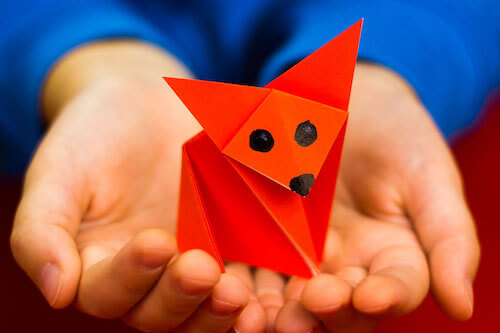 Follow the tutorial here
6. How To Make An Origami Fox by Tratatuha
Want a fun and simple forest animal craft for the kids to make? This tutorial on how to make an origami fox is perfect! It's quick, simple, and virtually mess-free.
Follow the tutorial here
7. Origami Fox For Kids by Easy Peasy And Fun
This fun origami fox tutorial is the perfect craft for young kids, both at home or in the classroom. It would also make a fun camp craft since it's a woodland animal.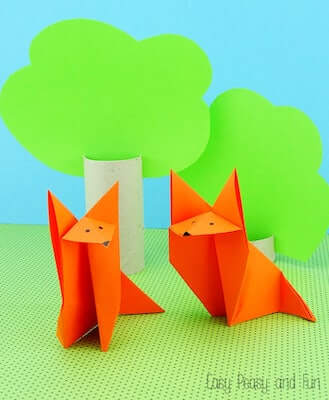 Follow the tutorial here
8. Origami Fox Finger Puppets by Pink Stripey Socks
You get the fun of origami and a finger puppet with this craft! This tutorial for kids is a great way to build motor skills. Now we get learning and fun in one activity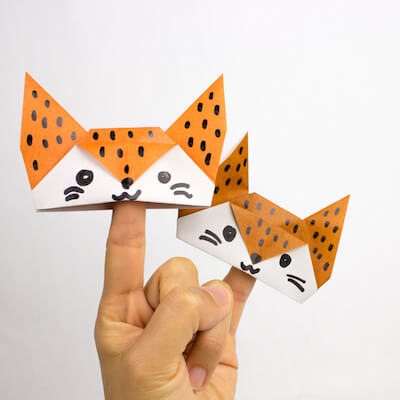 Follow the tutorial here
9. Origami Fox by Magic Folds
Here's another easy fox origami you can make with your little animal lover who are working on their origami skills. All you need is a piece of square paper, and with a few folds, you'll have a charming paper creature!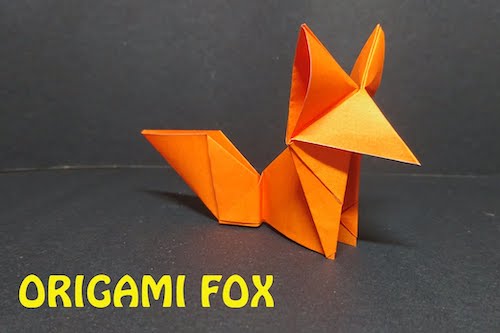 Follow the tutorial here
10. DIY Origami Paper Fox by HELLO Origami
All you need to make an origami fox is a sheet of paper and a little attention to detail. Fold just one to have a cute desktop companion, or make a bunch to create a litter of this woodland animal.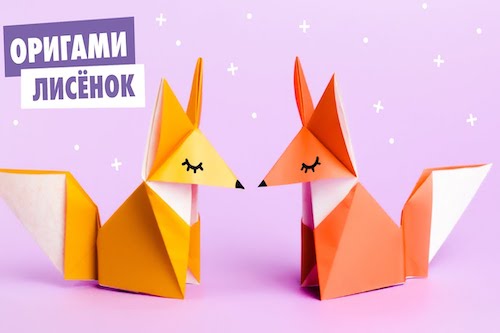 Follow the tutorial here
11. Origami Fox Puppet by Andy Origami
In this beginner origami tutorial, you will learn how to fold a fox puppet using a single piece of paper. This design takes about 5 minutes to make and can also be converted into various other creatures by using colored paper ad decorations.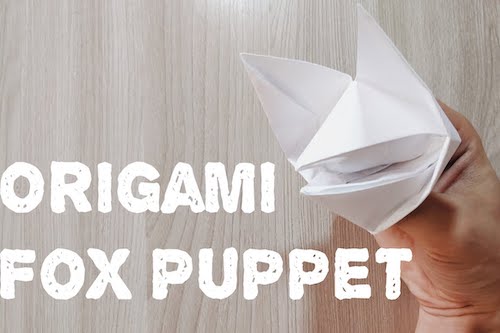 Follow the tutorial here
12. Jumping Fox Origami by Jeremy Shafer Origami
An origami fox is fun to fold and even more fun to flip. Here's how to fold a 3-D origami fox that jumps (does back flips) and sits on top of your finger. This is an intermediate origami project that will impress all who see your completed work.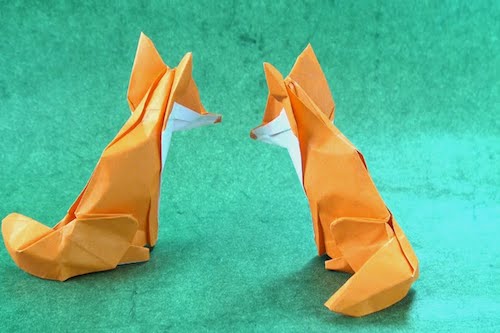 Follow the tutorial here
GRAB YOUR ORANGE PIECE OF PAPER AND START LEARNING HOW TO MAKE AN ORIGAMI FOX.
Whether you're adding these foxes to your own collection or giving it away as a gift, we'd love to see your finished product. Make sure to share your photos with us on our Facebook Page so we (and other crafters) can see your work! Once you've mastered these projects, you can browse all of our origami tutorial collections for more inspiration!
Love making cute creatures? Learn how to make an origami fox—it's easier than you might think! Happy crafting!