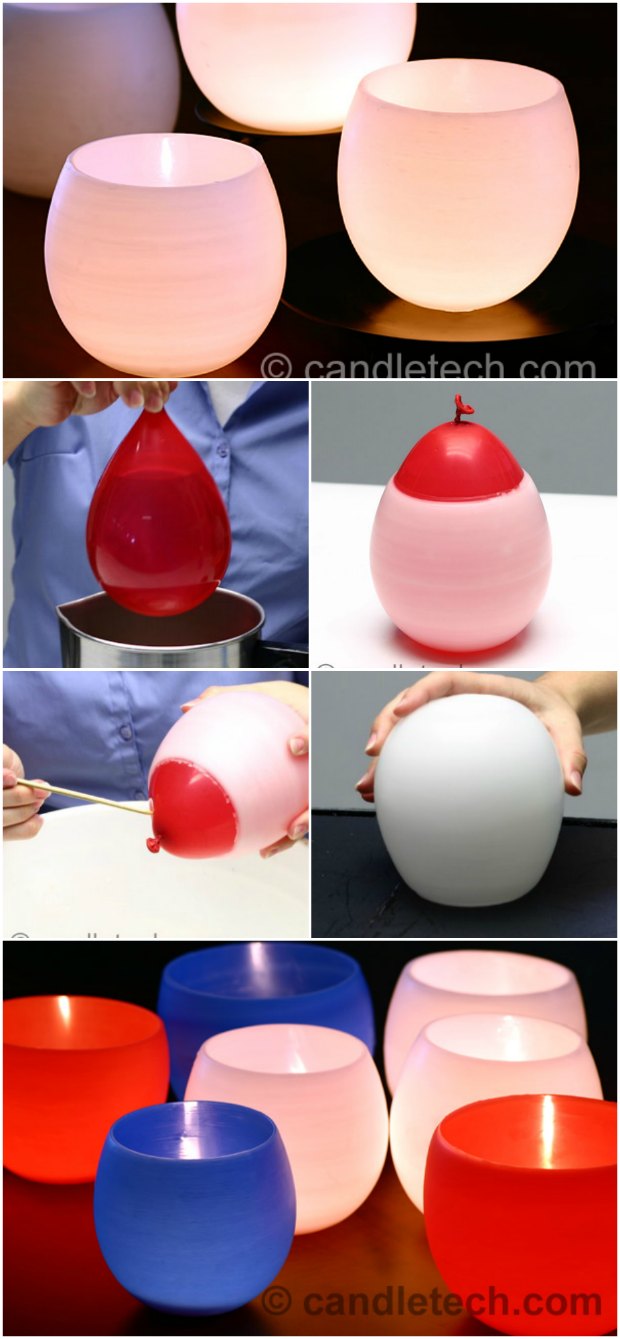 DIY Water Balloon Luminaries
You are going to love this idea to create your own flowing candle luminaries from wax and a balloon!
The tutorial uses high-melt point paraffin wax to coat a balloon filled with water.
Add several layers of wax, pop the balloon, smooth the top edge on a hot cookie sheet and you're done. Amazing glowing wax water balloon illuminaries ready for your tea lights.
And no, they don't melt! You can of course use battery operated tea lights, but the high melt point of the wax means they will stay in shape even using a regular tea light candle so you can use them again.
The dyed ones would look beautiful for an outdoor garden party in the evening, while the glowing white are a classic look that would grace any home decor.
You will need:
Party Balloons
Double Boiler
Cookie Sheet
Do you want more crafting ideas you and your kids can enjoy doing? Take a look at DIY Reversible Crown and this awesome DIY Corner Shelf Tutorial.