Cape dresses can be almost impossible to find in stores. Instead, you can find form fitting dresses that show off a lot of skin. If you are not comfortable wearing today's modern dresses, that is OK. Instead, make your own dress using a cape dress pattern.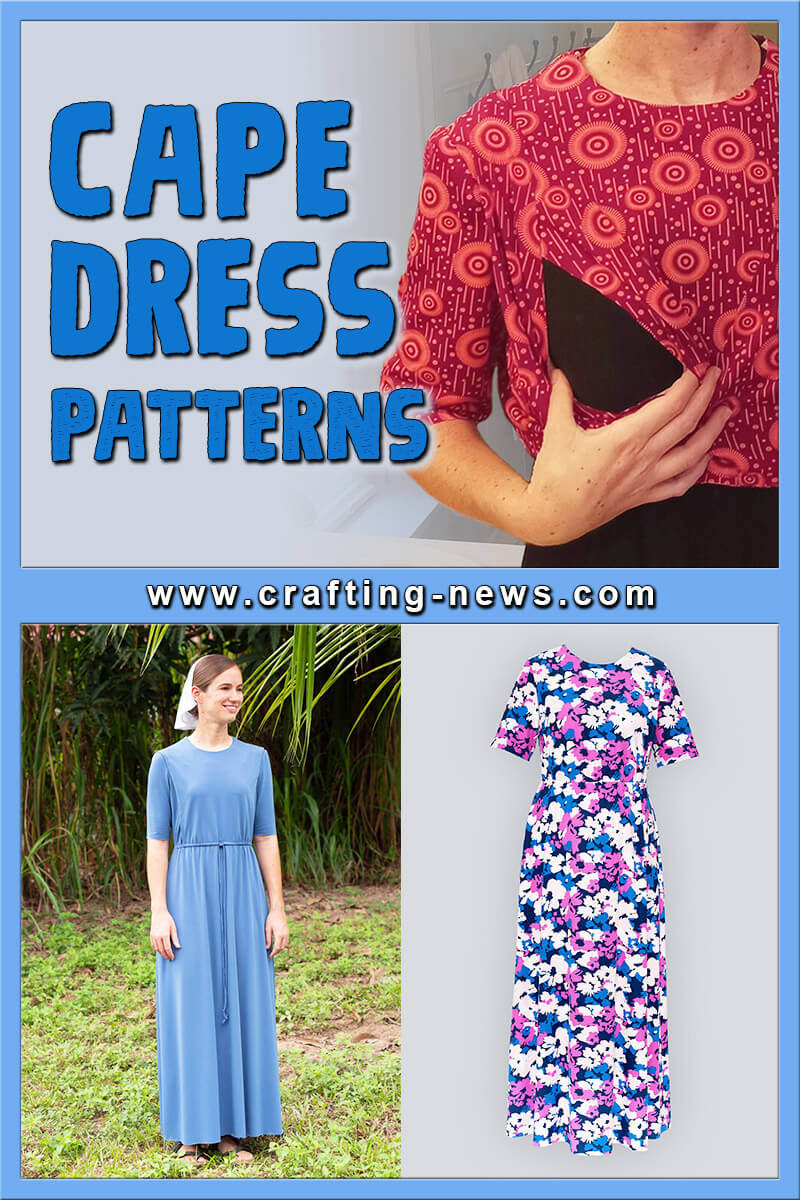 Below are 5 simple cape dress patterns. The patterns are ideal for the woman looking for a modest, comfortable dress. The patterns are easy to understand and to sew. You might also want to look into these Different Types of Capes here.
What is a Cape Dress?
A cape dress is a full-skirted classical dress. It often has an extra layer of fabric that loosely covers the front and back of the upper body. Sometimes, it is only attached to the front. This extra layer of fabric is referred to as the cape. The purpose of the cape is to conceal the breasts, discouraging sexual attraction.
1. Leia Cape Dress Sewing Pattern
by NITApatterns
This Leia cape dress has elbow-length fitted sleeves and a flared skirt. You can choose between either gathers or darts in the bodice. The skirt can be made plain or fitted. You can sew a pullover style dress or add a zipper on the back.
This basic cape dress pattern will give you what you need to sew knits that fit. Included are 11 sizes and detailed measurement charts. There are two waist widths and an optional full bust adjustment for each size.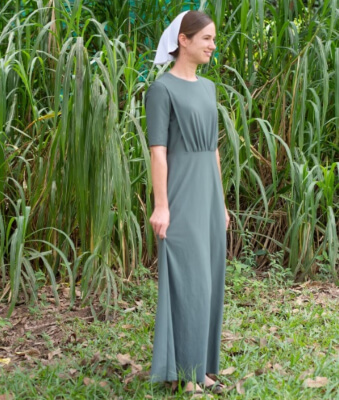 Find the Pattern by NITApatterns Here
2.

Emma Drawstring Waist Cape Dress Pattern

by NITApatterns

With this cape dress pattern, you can make a dress with either an elastic or drawstring waist. The skirt has a nice flair that is comfortable to wear. The sleeves are elbow-length and fitted.

The pattern includes an optional pullover or back zipper style. The smaller sizes do not have darts. The large sizes have side bust darts. The pattern is for sizes 2-22. It includes a separate front bodice with full bust adjustment.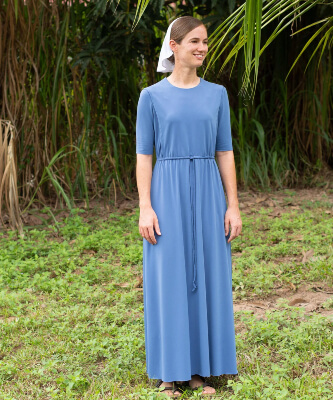 Find the Pattern by NITApatterns Here
3. Nursing Cape Sewing Dress Pattern
by NITApaterns
Are you looking for a cape dress pattern for a nursing mother? This is an add on to the Leia Cape Dress pattern. This add-on has a simple two-piece design. It is ideal for modest breastfeeding. Included are sizes 2-22 (bust sizes 33 inches to 50 inches).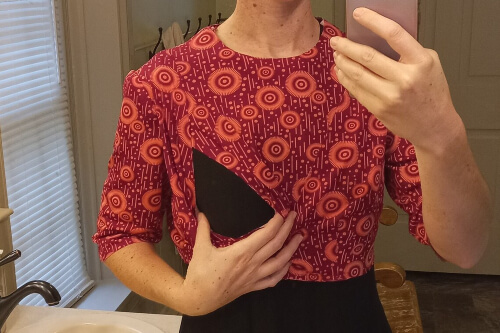 Find the Pattern by NITApaterns Here
4. Ladies' Cape Dress Pattern
by SewBasicDresses
The ladies' cape dress pattern is available in 8 sizes. This is a paper pattern, that will be mailed to you. Choose from 34-48 when ordering. The size is based on your full bust size, not your bra size. Each size has 3 style options. Pick from a fitted sleeve and skirt, a gathered sleeve and skirt, and an elastic waist.

Find the Pattern by SewBasicDresses Here
5. HOW TO SEW A KNIT DRESS | Mennonite Style Dress Idea
Follow along with this free video tutorial to learn how to sew a basic cape dress pattern. It will walk you through each and every step. You will need to know how to make your own pattern based on your planet.
Find the Pattern by Lynette Yoder HERE
Modest dresses can be hard to find. If you are looking for a dress that is comfortable and simple, sew one using a cape dress pattern.
Sometimes you just want to wear a comfortable dress. However, the perfect dress can be hard to find. If you are in the market for a dress that is cosy and modest, make one using a cape dress pattern.
If you are looking for more clothing patterns, don't miss out our Kurti Patterns, Bomber Jacket Patterns, Sweatshirt Patterns, Regency Dresses and a lot more. And do share your finish creations on our Facebook Page.
Sew one or all of these cape dress patterns.