Helium-filled balloons are an easy, inexpensive, and beautiful way to create a magical atmosphere at your party. You can use them separately or create compositions and hang them on the walls, tie them to furniture or use one of these DIY balloon weights to hold your balloons in place and decorate your festive table and hall with bouquets.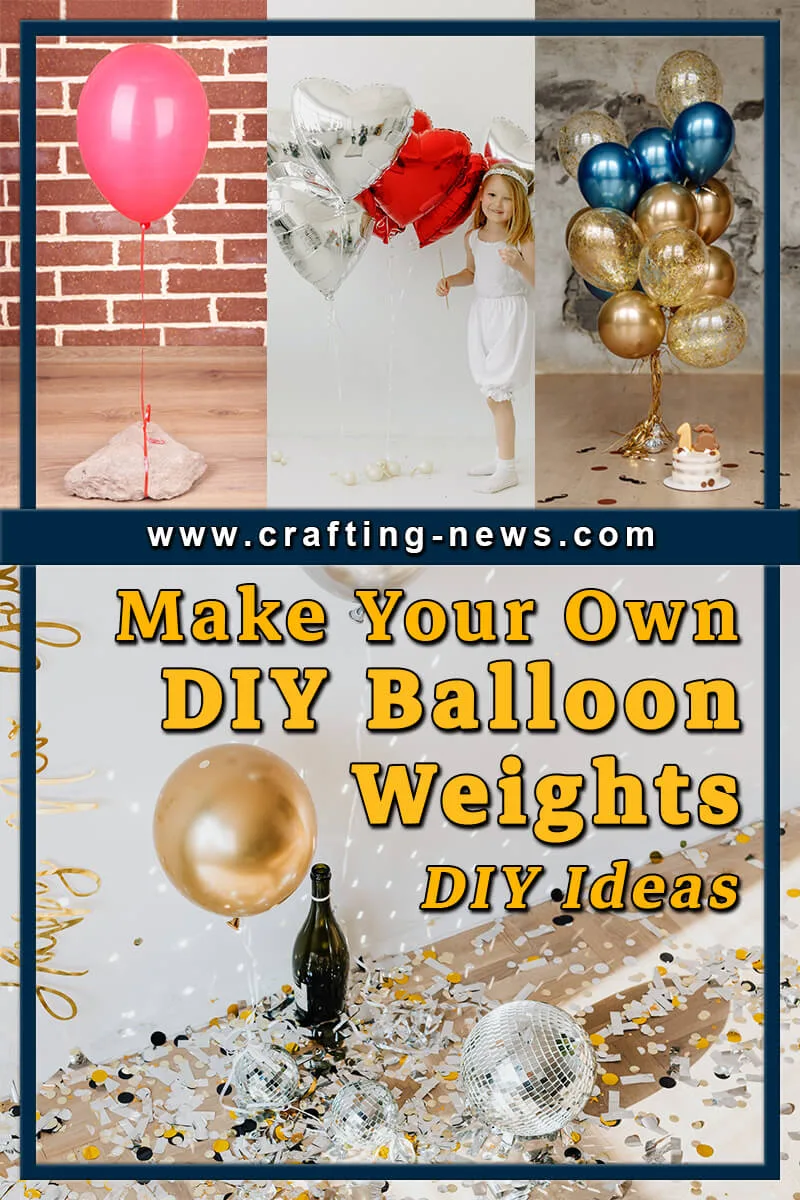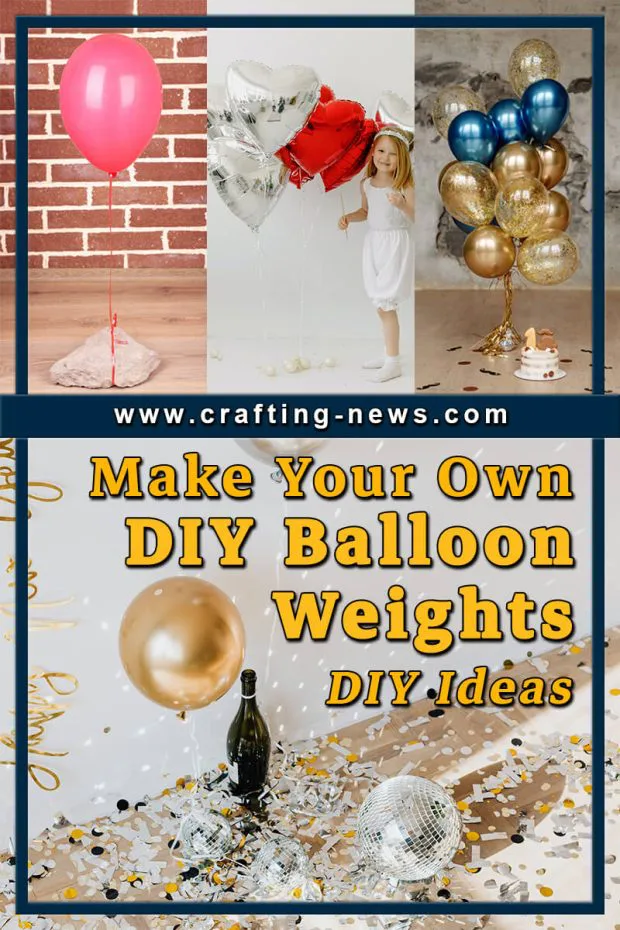 To prevent your helium balloons from flying up to the ceiling, designers use easy-to-use and beautifully decorated balloon weights — they fix your balloon compositions in certain places and match the decor style of your party.
By the way, you can make cool balloon weights with your own hands, and now we will share some top ideas with you!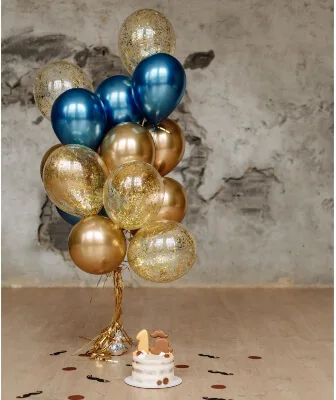 7 DIY Balloon Weight Ideas
1. Bottles as Balloon Weights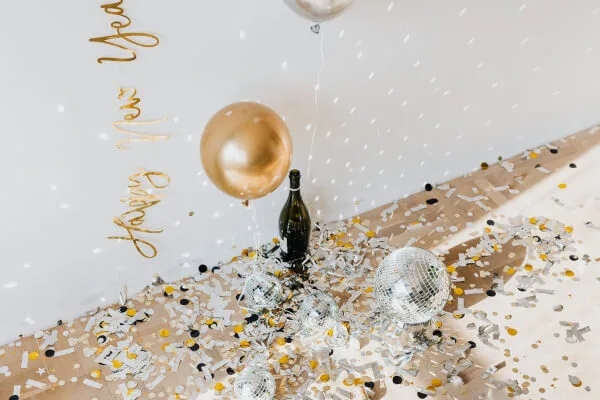 We bet you will like this method, as it is very simple and does not take much time! You will need a bottle, some rice, ribbon, and gift wrapping paper.
Just fill the bottle with rice, cork it, wrap it in pretty paper and tie it with a ribbon!
How to make your own balloon weights:
place one ball inside the second one using a stick (this will help you to strengthen the latex product);
put the stick aside, and then put the double ball on the faucet in your bathroom and fill it with water;
after that, release the remaining air from the balloon and tie its neck tightly.
2. Balls filled with sand
This is another easy way to create amazing DIY balloon weights, with supplies you can find right at your home. All you need is an extra thick balloon and some sand.
Use the pump to inflate your balloon (about thrice, until it expands enough). Then fill the balloon with as much sand as possible and tie it up!
3. Marble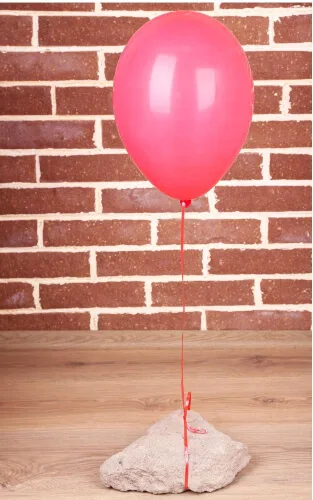 If you don't want to waste your money on balloon weights and have some pieces of marble (or any other stone), then you're lucky! Just wrap a beautiful stone with a bright ribbon and tie the other end to your helium balloon!
4. Pipe cleaners
If you don't have any of these supplies at home, but you really want to make DIY weights, you can use a regular pipe cleaner! Also, get some foil, scissors, a bottle, water, and a hot glue gun.
Check out how to do it:
fill the bottle with water and cork it;
wrap the pipe cleaner around the neck of the bottle, make a loop and glue it;
now, cut the foil and wrap it around the bottle.
Now you can decorate your new balloon weight however you like; for example, you can attach pieces of thin wire to your pipe cleaner, paint them in different colors and attach fake dollars to the branches, so you can create a beautiful money tree!
5. Balloon weights with chocolate kisses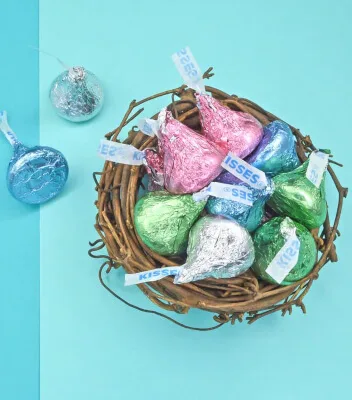 This option will help you kill two birds with one stone: make beautiful balloon weights and prepare amazing party favors for your guests!
You will need:
chocolate kisses;
translucent cellophane;
transparent plastic cups;
colorful ribbon;
scissors.
Fill your cups with chocolate kisses, place the cups on pieces of cellophane, wrap them up, and tie them with a ribbon!
6. Thin glass vases with colorful filling
These balloon weights are sure to impress your guests and make them want to replicate it at home!
This idea will help you create stunningly beautiful weights that are perfect for your holiday table. Prepare glass vases of different shapes and sizes, and fill them with the following materials:
sand painted in different colors;
multi-colored foam balls;
fake metallic gold and silver balls.
Now, just tie colorful ribbons around the vases and tie your balloon bouquets to them. Add black and white or bright painted ostrich feathers to make your weights even more beautiful!
7. Balloons filled with water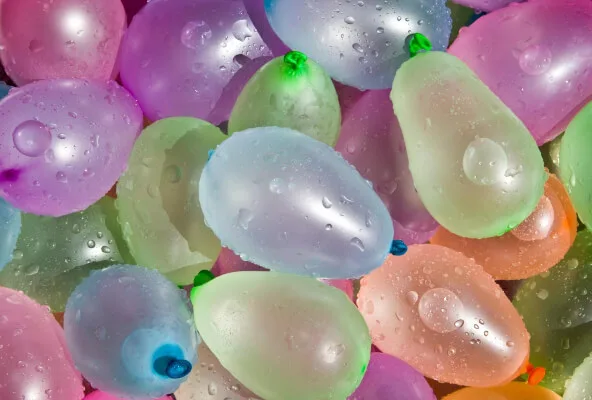 Such an option is very popular with designers today, as these diy balloon weights look stunning and are very easy to make. You will need a pair of 5" balloons and a balloon stick.
Time to bring out your creativity with these DIY balloon weights ideas.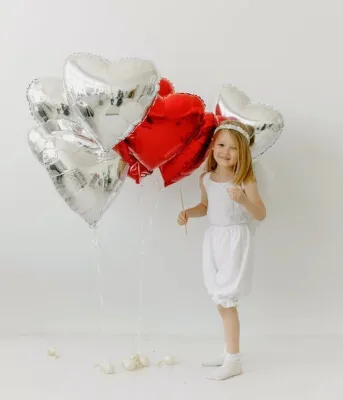 You can make most party decorations with your own hands at home, and the diy balloon weights are no exception! More often than not, it's quick, easy, and brings a lot of fun!
For more balloon crafts, don't miss our collection of Balloon Flowers, Balloon Animal Projects, Balloon Arch and Hot Air Balloon Crafts. Do post your photos on our Facebook Page, we 'd love to see them.
Get your whole family involved in the these DIY balloon weights: even your kids can get creative and have some fun preparing for the celebration!