Learn how to make bouncy balls with this post we have for you today! Did you know that your kids can use household ingredients to make a bouncy ball? Kids will love participating in these fun, DIY bouncy ball experiments. You'll make your own bouncy ball, and have fun learning about science along the way!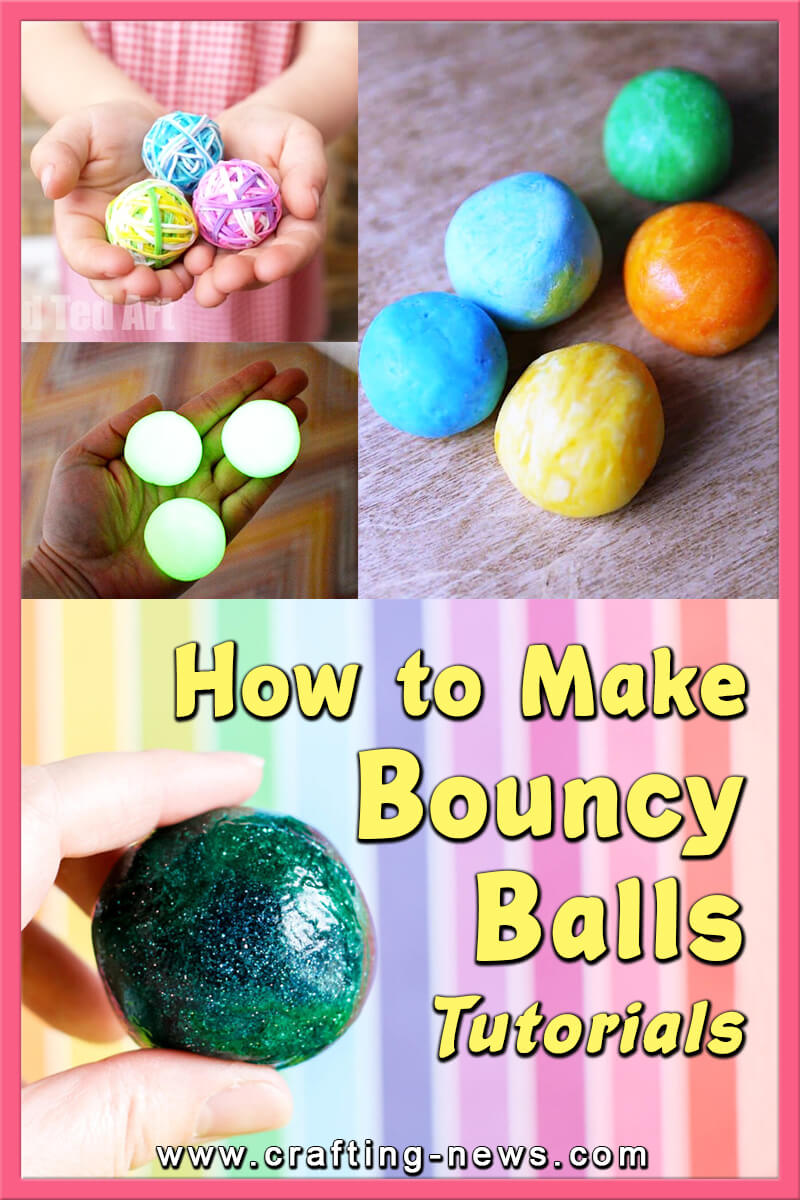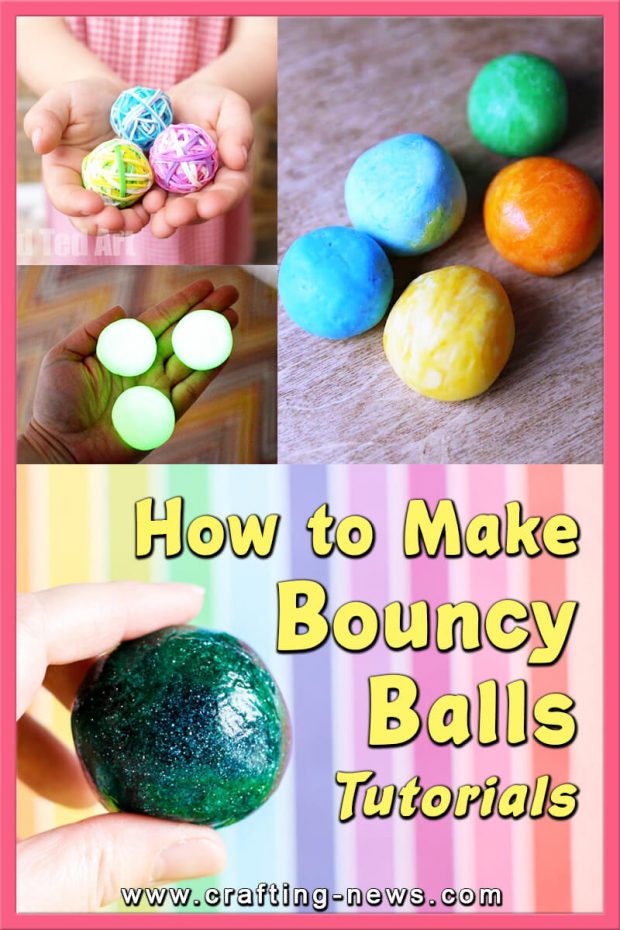 For some reason, when it comes to kids, playing is just so much more fun when it's messy. So, sure, you can buy bouncy balls for 25 cents at a grocery store vending machine, but then your little scientists wouldn't het to see them turn from glue and powder to rubbery toys right before their eyes. And where's the fun in that?
1. How To Make Your Own Bouncy Ball by Science Explorers
Use this recipe to make your own experiment! Try adjusting the amount of Borax and glue. You will notice that the more glue you use, the bigger the ball is! You can also try adding other ingredients like cornstarch to see what happens o the ball's bounce and share.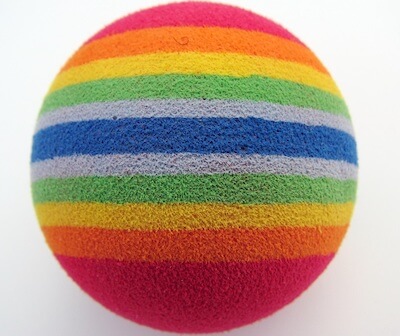 Follow the tutorial here
2. DIY Bouncy Balls by Little Bins For Little Hands
Bursting with color and glitter, this DIY bouncy ball recipe hits the nail on the head for a must-try slime making activity. These borax bouncy balls (which is really the best way to make them) are a blast for kids to make because they also have a chance to learn about polymers.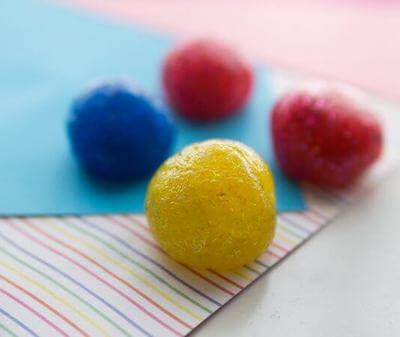 Follow the tutorial here
3. How To Make Bouncy Balls by The Stem Labaratory
In this quick, five minute experiment, little chemists mix up their own homemade bouncy balls. Making bouncy balls is a hands-down science favorite for kids!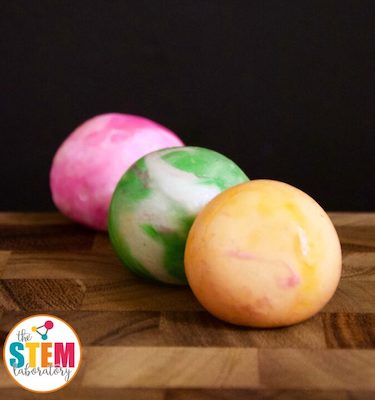 Follow the tutorial here
4. DIY Super Bouncy Ball by Barley & Birch
Making these DIY Bouncy Balls at home definitely takes away the fun of using those awesome 25¢ machines at the store, but it will add to your mad-scientist playtime!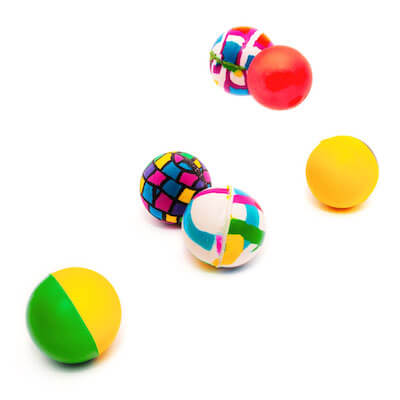 Follow the tutorial here
5. DIY Glow in The Dark Bouncy Balls by One Crazy Mom
Gather the kids and make these cool DIY Bouncy Balls! They are going to have a blast learning how to make a bouncy ball. Even better, they glow in the dark. They will go crazy over these cool glow in the dark bouncy balls!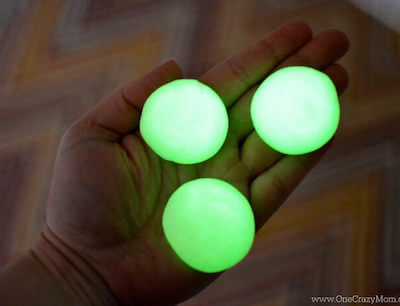 Follow the tutorial here
6. How To Make A Bouncy Ball by Education
It's a simple toy that provides hours of enjoyment – the bouncy ball! In this activity, you'll not only make your own bouncy balls at home, but your child will also learn how polymers are made.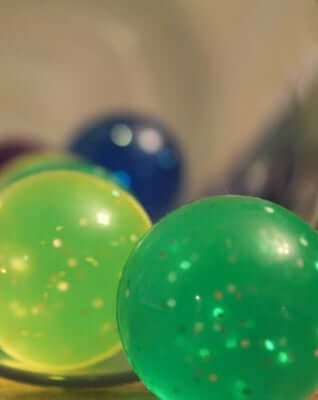 Follow the tutorial here
7. 3-Ingredient Gitter Bouncy Balls by Gift Of Curiosity
These DIY Glitter Bouncy Balls aren't quite as bouncy as the store-bought ones we grew up with, but they do bounce. And kids will have a whole lot of fun making them – all while learning a bit about chemical reactions! Plus, these balls only require 3 ingredients, so they are super simple to put together as well.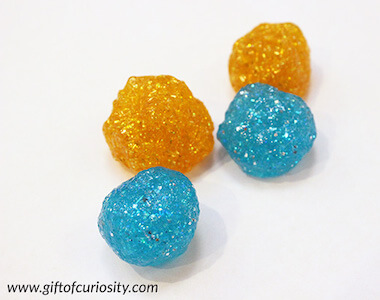 Follow the tutorial here
8. DIY Bouncy Balls by Red Ted Art
These little DIY Bouncy Balls are easy to make – a great w to use up rainbow loom bands you have at home and would be a lovely little party favour or gift idea. In fact, why not make these as a party craft? You can make them in any color combination that you wish!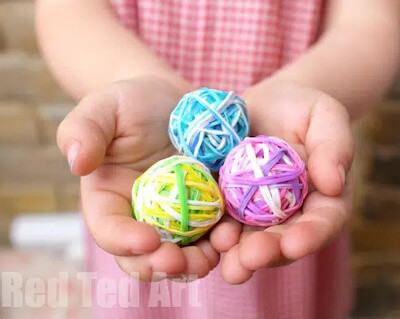 Follow the tutorial here
9. Homemade Glow In The Dark Bouncy Balls by Sunshine Whispers
Homemade glow in the dark bouncy balls would be an awesome activity for curing boredom for any kids! If you want to be a parent super hero, you are definitely going to want to make these homemade glow in the dark bouncy balls. First of all, they are glow in the dark! Secondly, they are bouncy balls! Your kids will go crazy for this activity!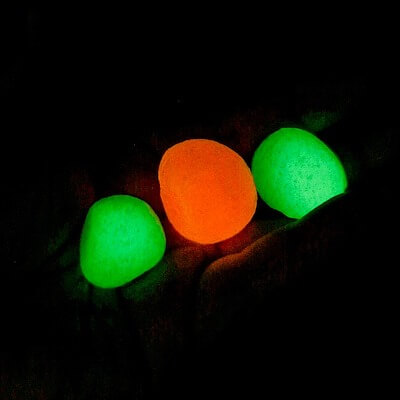 Follow the tutorial here
10. DIY Colored Glow In The Dark Bouncy Balls by Jenn's Blah Blah Blog
This colorful glow-in-the-dark bouncy balls project is a keeper. It's not only a great way to bond with your kids, but it's an excellent way to help your children see the magic behind science and get them pumped up about the new school year. I can't think of a better way to stir up the back to school excitement more than with fun, colorful, glow-in-the-dark science project! Can you?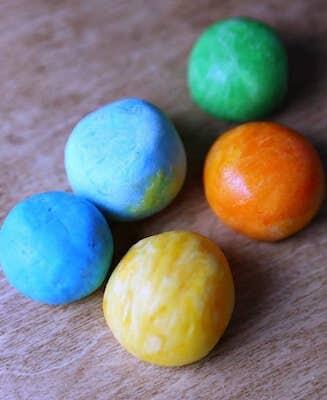 Follow the tutorial here
11. How To Make Glow In The Dark Bouncy Balls by Growing A Jeweled Rose
I've never seen my kids so excited about an arts and crafts project before. Usually, at my home, we have a few hours on Sunday evening where we get to spend time with my two sons just making things or playing or just letting them be boys.
Last weekend I stumbled upon a "How To Make Glow In The Dark Bouncy Balls" tutorial, and I decided we would try it with my boys. You should have heard their delightful screams when I told them what we would be doing with for the afternoon.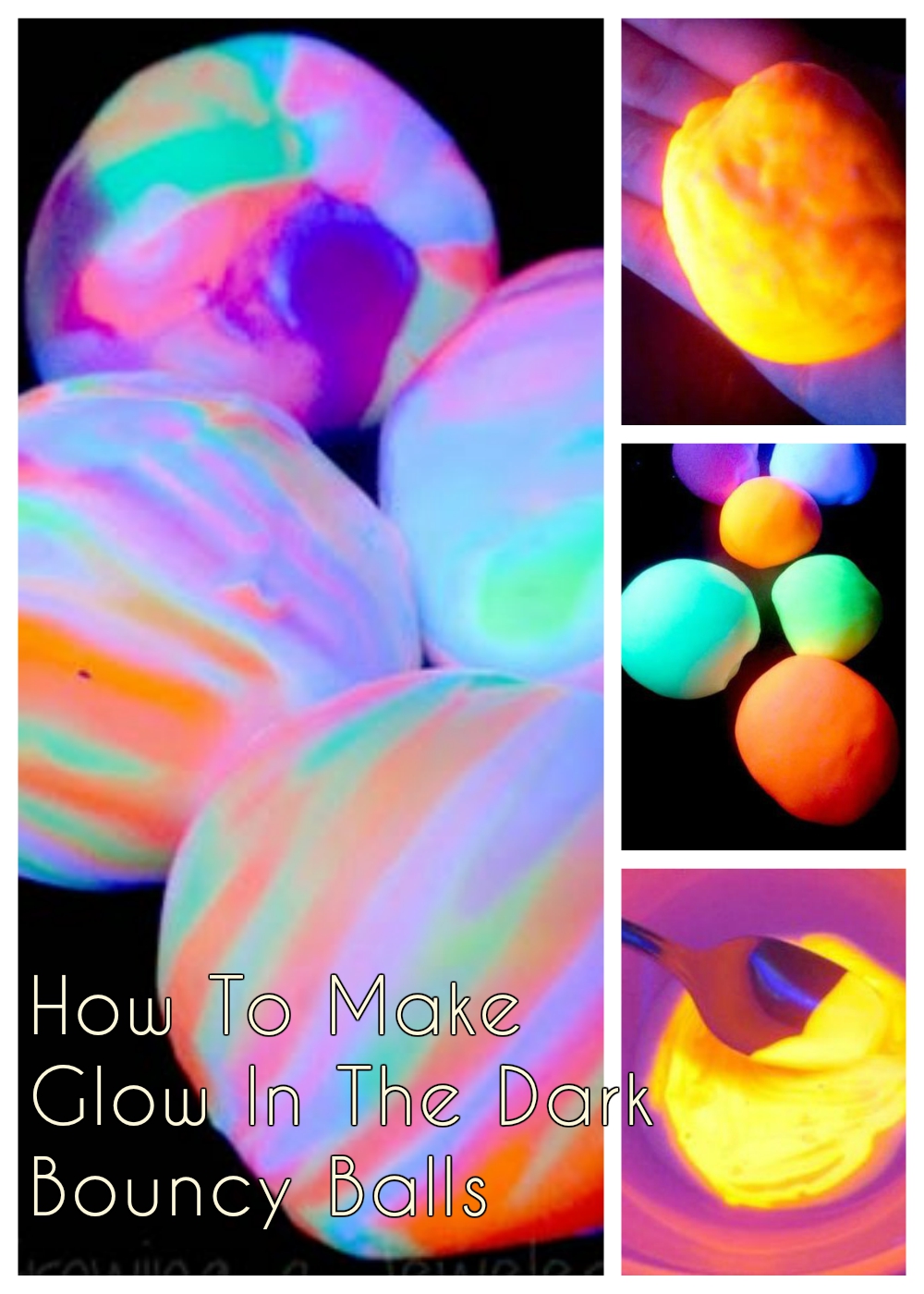 It was like I had said them Santa was coming to visit. Not to toot my own horn but at that moment I felt I deserved the award for the best mom in the world. The whole process didn't take long, and you also won't need a ton of materials to make the balls.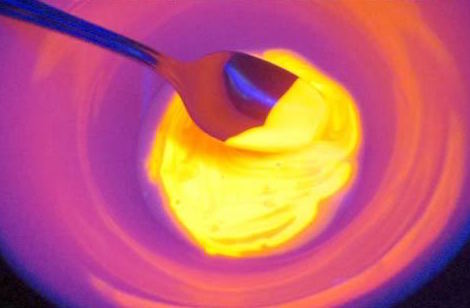 Glow In The Dark Bouncy Ball Materials
(These specifications are for making just one glow in the dark bouncy ball)
½ a tablespoon of Borax
Four tablespoons of cornstarch
Four tablespoons of warm water
One tablespoon of white glue
One tablespoon of fluorescent or glow in the dark paint
These specifications are for making just one glow in the dark bouncy ball, so if you want to make more, you just multiply the materials by the number of balls you want to make. The whole procedure for how to make glow in the dark bouncy balls can be found below via the link.
It includes pictures for each of the steps so you have a fair idea of how they will look like. But on the whole, I found the procedure quite simple and easy to follow, written in simple English that your kid can also understand, in case they want to try it on their own.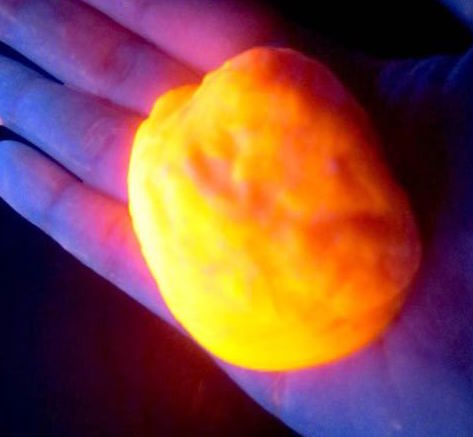 How To Make Glow In the Dark Bouncy Balls
The necessary procedure involves mixing up the ingredients in a bowl, stirring the mixture up till it starts to lose its sliminess. After that, you can work with your hands rolling it up into a ball.
Eventually, the material begins to solidify forming a glow in the dark ball. So you can see it is a straightforward procedure.
The aspect of them glowing in the dark opens up a whole new world of possibilities for their uses. You can use them as décor pieces for a nighttime party. I promise you no one will expect it.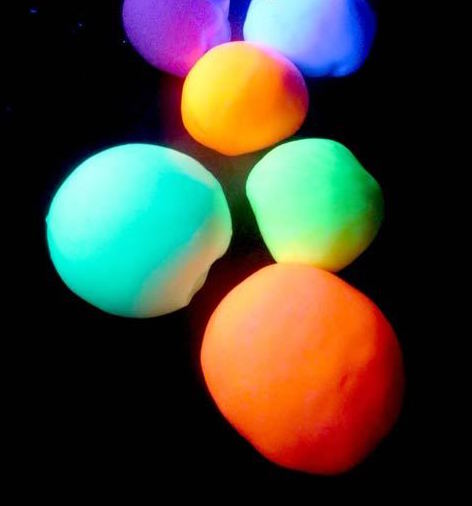 And with the different types of fluorescent paint out there you can have as many kinds of colored balls as you want or if you want some more variety to try mixing up the colors to come up with rainbow balls.
Give them as quirky gifts to your friends or presents for your nieces and nephews. Light up your kid's room at night with a few of these balls. You can use them as markers in the hallway, so they don't have to turn on the hallway light if they have to go to the bathroom.
Turn their room into a nighttime wonderland with these balls.
To conclude, if you wanted something fun to do with your kids or just something new to try out then you need to learn how to make glow in the dark bouncy balls. Honestly, I think they are too stunning just to be toys for the kids but what do I know? I just loved making them.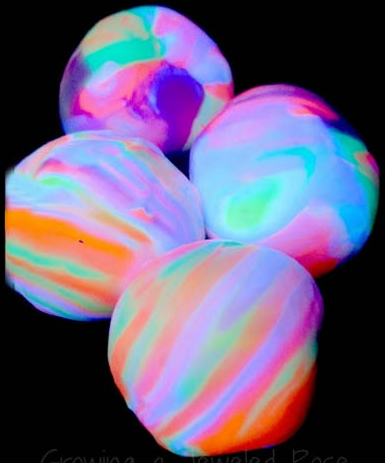 How To Make Glow In The Dark Bouncy Balls Here
SURE THEY'RE CHEAP AND PROBABLY COST LESS THAN A BUCK TO BUY, BUT KIDS WILL LOVE SEEING HOW THIS COOL SCIENCE EXPERIMENT COMES TOGETHER IN MAKING THEIR OWN HOMEMADE BOUNCY BALLS!
Start your science experiment at home today and share you finished makes on our Facebook Page.
For more fun projects, crafts and kid activities, check out these other awesome ideas:
With these DIY bouncy balls, your kids will not only learn about science—they will have a blast along the way!