When it comes to repurposing, lightbulbs are a tried and true DIY go-to. Whether you're turning one into a bud vase or covering it with twine to masquerade as a pear, these versatile pieces of glass belong anywhere but in your trash.
We've rounded up 21 brilliant light bulb craft ideas to breathe new life into your burnt out bulbs.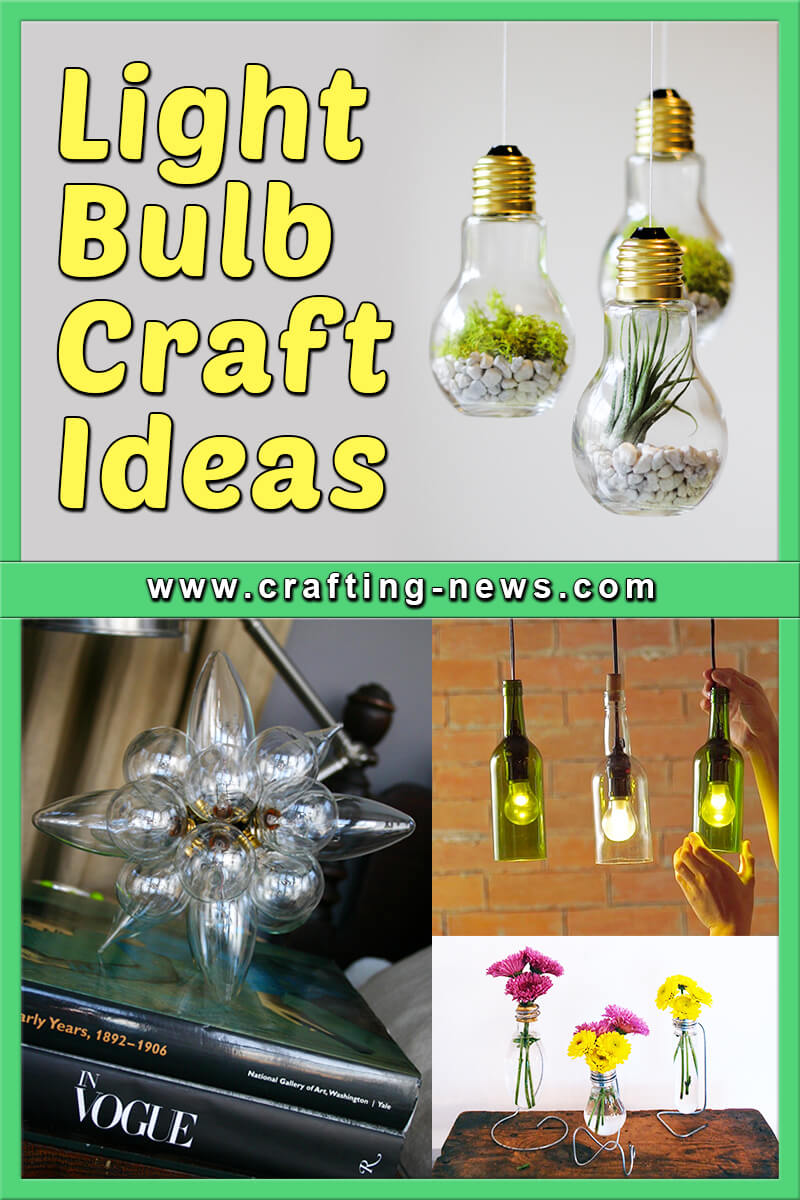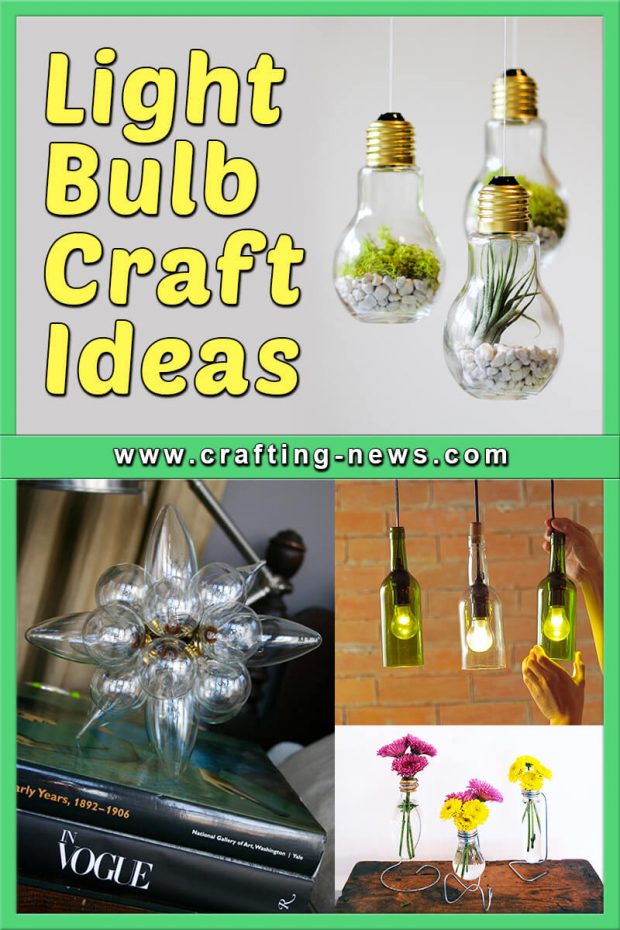 21 Light Bulb Craft Ideas
So people, the next time one of your lamps start flickering and that light bulb dies on you, don't get all disgruntled and flick it in the trash. Smile and whip up a little "green" do-it-yourself masterpiece! Let the new creative missions begin!
1. DIY Light Bulb Vase by The Merry Thought
Nothing brightens up a home quite like flowers. We love putting them everywhere—the kitchen, living room, bathroom, you name it.
Rather than buying vases to hold each and every stem, make your own out of used light bulbs. These oh-so-lovely decorations give a whimsical feel to any space. They make great gifts, too!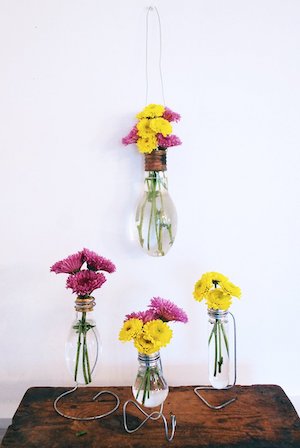 Follow the tutorial here
2. DIY Light Bulb Ornament Christmas Garland by Chatfield Court
Create a DIY Christmas light bulb garland by reusing old, burnt out light bulbs destined for the trash. They're usually reusable, and you can make them even more eco-friendly by using upcycled materials.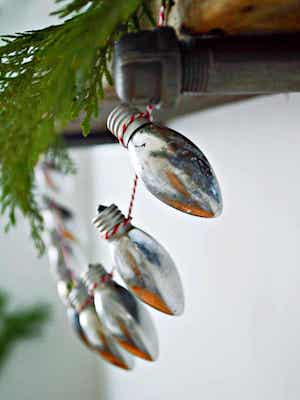 Follow the tutorial here
3. DIY Tropical Pendant Light by Monsters Circus
Today's trend is all about creating an eclectic look of our own and with this DIY Tropical Pedant Light project you can make a statement by going tropical indoor.
The pineapple pendant is perfect if you're looking for some exotic escapism at home. Using leather you'll be sure to add a sophisticated yet quirky statement to your space.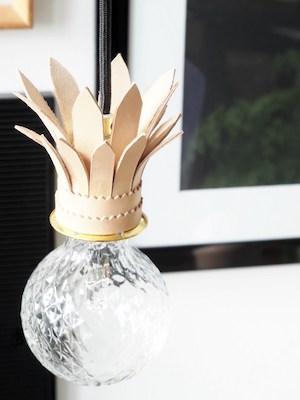 Follow the tutorial here
4. Candy Corn DIY Light Bulb Ornament by Ann's Entitled Life
This super cute candy corn light bulb craft that is easy enough for a child to make (with adult supervision). These candy corn light bulbs can be strung on a ribbon as a banner, hung in a window as décor, or set up in on your table on a dish or nestled in popcorn as a centerpiece!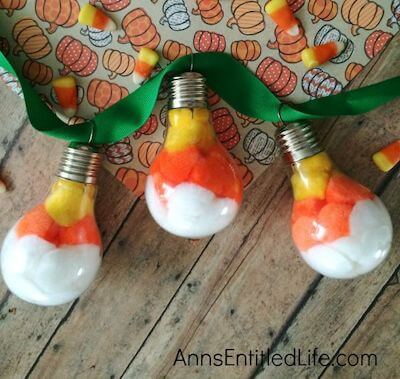 Follow the tutorial here
5. Vintage Light Bulb Upcycling Wreath by Hydrangea Hippo
This unique wreath has both a vintage and industrial vibe. It's made with vintage light bulbs, but if you don't have any, try it with regular lightbulbs, or even Christmas light bulbs. It's a year-round wreath that will brighten your days!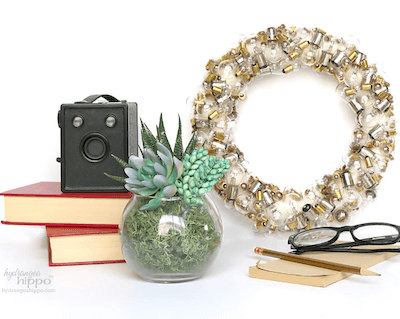 Follow the tutorial here

6. Decoupage Light Bulb Birds by Crafts By Amanda
These beautiful light bulb birds are so colorful and look great hanging from the ceiling! Learn to decoupage light bulb birds with tissue paper.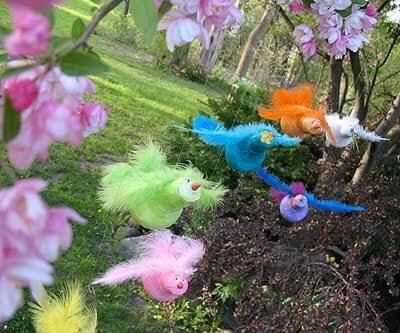 Follow the tutorial here
7. Upcycled Light Bulb Necklace by Stuff Steph Does
If you're obsessed with uncommon, innovative accessories, this project will make you really happy! Wrap some wire around tiny light bulbs and turn them into a fun necklace in just a few simple steps!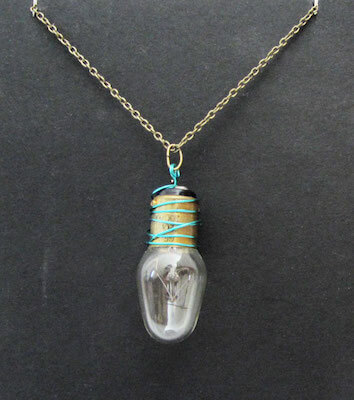 Follow the tutorial here
8. DIY Crafting Light bulbs Topiaries by Ruffled
These arrangements turns out to be wonderful alternative to flowers, and if you have time, you can collect lightbulbs from family, friends and co-workers.
This is not a one-day project, it might take a couple of weekends to accomplish. Despite the effort, they will turn out beautifully and a new way to make your wedding or event spectacular.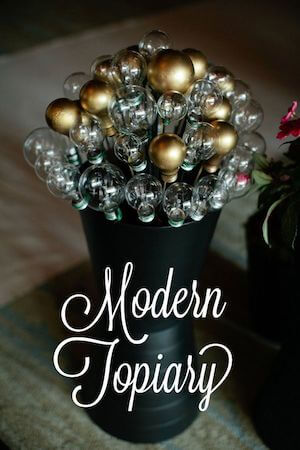 Follow the tutorial here
9. Mini Snow Globe DIY Light Bulb Ornament by No Biggie
It's never too early for a little Christmas Crafting! If you are in a crafting mood, this is a simple craft to make now to give or to have ready to decorate your tree when the holiday season is here.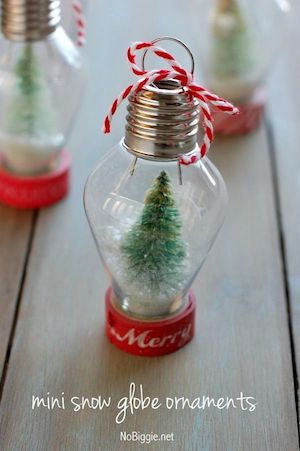 Follow the tutorial here
10. DIY Valentine's Day Light bulb Craft by A Lillte Craft In Your Day
Move over Christmas, it is time to start Valentine's Crafts! Show your crush how much you care with a one-of-a-kind DIY gift like this one. This craft looks like it's made for the pros, but anyone can do it — trust us.

This tutorial makes the process easy with helpful visuals and detailed instructions to walk you through. The final product will be a treasure worth saving forever.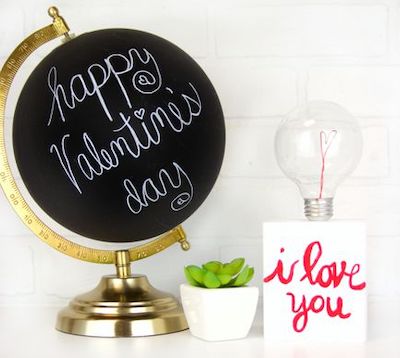 Follow the tutorial here
11. DIY Light bulb Terrarium by Popsugar
Light bulbs make the perfect glass containers for miniature terrariums. These little landscapes make great hanging or tabletop decor and the light bulb container adds a little bit of whimsy.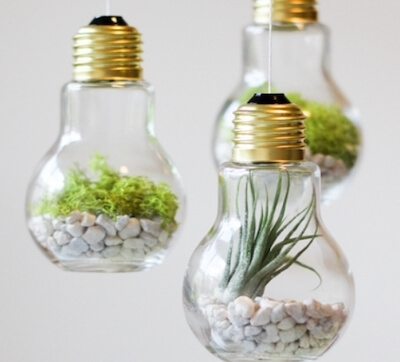 Follow the tutorial here
12. DIY Concrete Light Bulb Craft by Dornob
If you love a modern rustic style, concrete accessories are all the rage. This easy project uses concrete to fill an old light bulb to make hooks for the wall.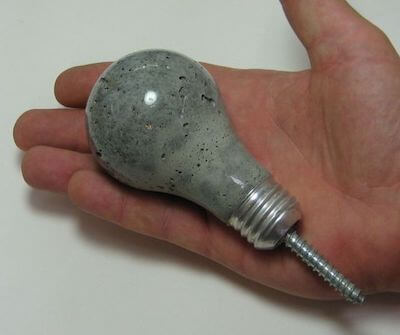 Follow the tutorial here
13. Light Bulb Hot Air Balloons Craft by Morena's Corner
Earth Day is a great excuse to craft with recycled and repurposed items. Not only is it economical, but it's also just fun to stretch your creativity and turn trash into something completely different and unexpected. Save those burnt out lightbulbs and create some whimsical hot air balloons to decorate with.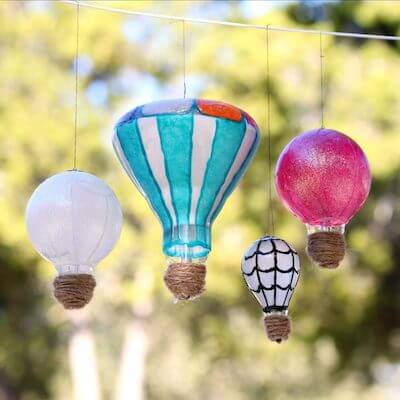 Follow the tutorial here
14. Light Bulbs Potion Bottles by Organized 31
These up cycled potion bottles make great Halloween decorations, party decorations, props for imaginative play or a drama performance.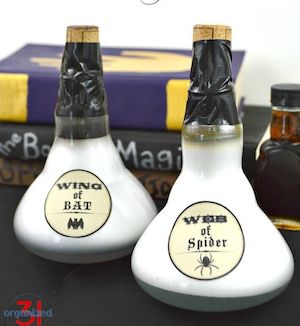 Follow the tutorial here
15. Light Bulb Glass Sculpture by Family Chic
If you manage to collect a large amount of old bulbs, you can glue their bases together to create this interesting glass sculpture.
Alternatively, you can ask friends and family if they have any old bulbs that no longer work which you can use. It's really easy to make and the sculpture will look great in your living room.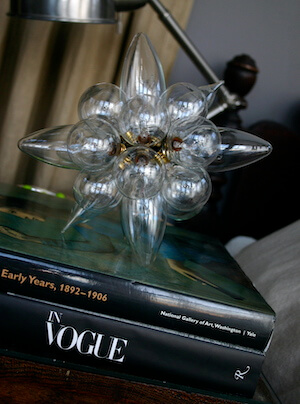 Follow the tutorial here
16. Light Bulb Bumble Bee Craft by She Knows
If your children enjoy making crafts, get them involved in this fun bumblebee project. These cute bees are a great way to celebrate the arrival of spring, and they are easy to create.
Simply paint the bulbs yellow and black and glue materials such as pipe cleaners and googly eyes to them to make these fantastic creations.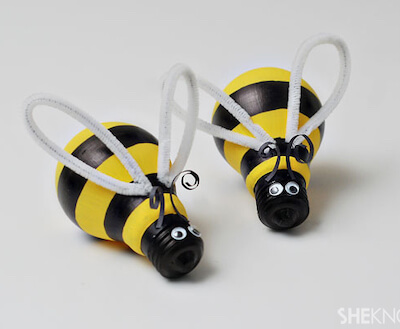 Follow the tutorial here
17. DIY Light Bulb Snow Globe by Magical Daydream
Grab the whole family for this one. This DIY is perfect for all ages and abilities, even your kids will have a blast making their very own snow globe for the holidays. The finished products will look top-notch on the windowsill or fireplace mantle.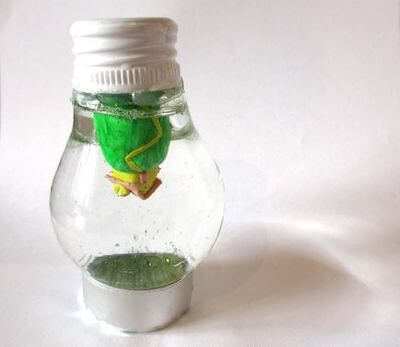 Follow the tutorial here
18. Light Bulb Christmas Ornaments by Sustain My Craft Habit
Turn your old spiral bulbs into adorable Santa light bulb Christmas ornaments with this fun upcycling craft idea. The regular shaped bulbs would also work out really nicely.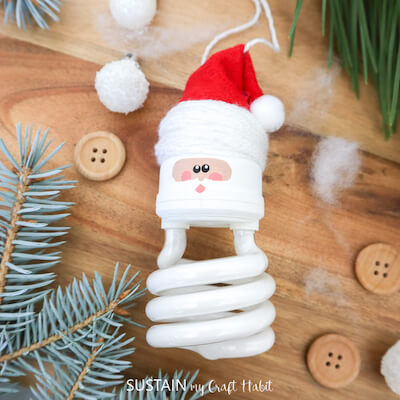 Follow the tutorial here
19. Wine Bottle Lights by DIY Projects
This DIY just screams cozy. Give your indoor or outdoor space a warm and romantic vibe with these unique lights made from light bulbs and empty wine bottles.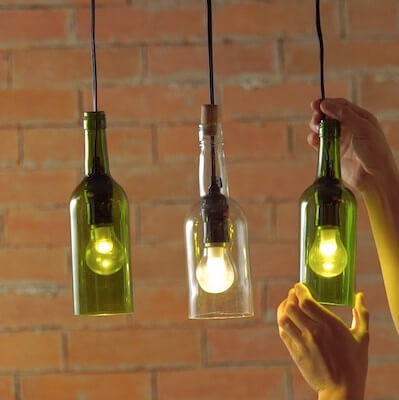 Follow the tutorial here
20. DIY Marbled Light Bulbs by Salvage Sister & Mister
Colorful, marbled light bulbs are definitely a show stopper. Use them as yard decorations and soon every one of your neighbors will be begging you for the directions.
Just send them this easy-to-follow tutorial and send them on their merry way!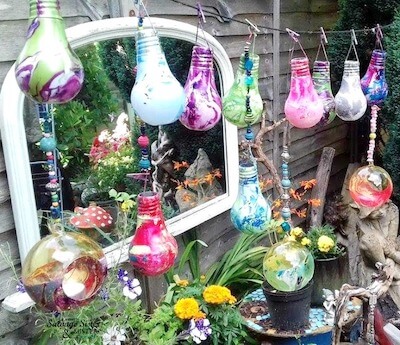 Follow the tutorial here
21. Twine Pears DIY With Light Bulbs
Twine Pears DIY With Light Bulbs looked so elegant around the house in glass bowls. These classy, easy to make light bulb twine pears are a fantastic addition to any homes decor.
They provide an elegant feature piece for any room in the house. So simple and easy to make.

The perfect use for blown globes. With only three materials needed, and all of them are common household items. You may even have them lying around the house, well now you can put them to good use.

Skill level: Beginner
Materials:
Hot Glue Gun
Light Bulbs
Twine
Scissors
A Stick from Outside
LIGHT BULB CRAFTS SHOULD BE ON YOUR RADAR. IF YOU'VE NEVER WORKED WITH THIS UNIQUE MATERIAL, YOU'RE MISSING OUT!
If you love recycled crafts, be sure to check out our posts for 55 Fun Pipe Cleaner Crafts, 38 Egg Carton Crafts, 32 Easy Plastic Bottle Crafts, and 54 Popsicle Stick Craft Projects.
When you're done making your own special creations, be sure to share a photo with us on our Facebook Page. We'd love to see!

Although throwing them out in the proper recycling bin is a good choice, you can also reuse them and give them new creative purposes. So get started on these light bulb craft ideas today and get those creative juices flowing!