Yes, headbands were probably an accessory staple during your elementary school days. And maybe once you got older, you tossed them all away, never to be seen again. However, headbands have officially re-entered the chat. With these headband sewing patterns, you'll be all set to create your own – with your pick of patterns and colors, ready to help you stand out from the crowd.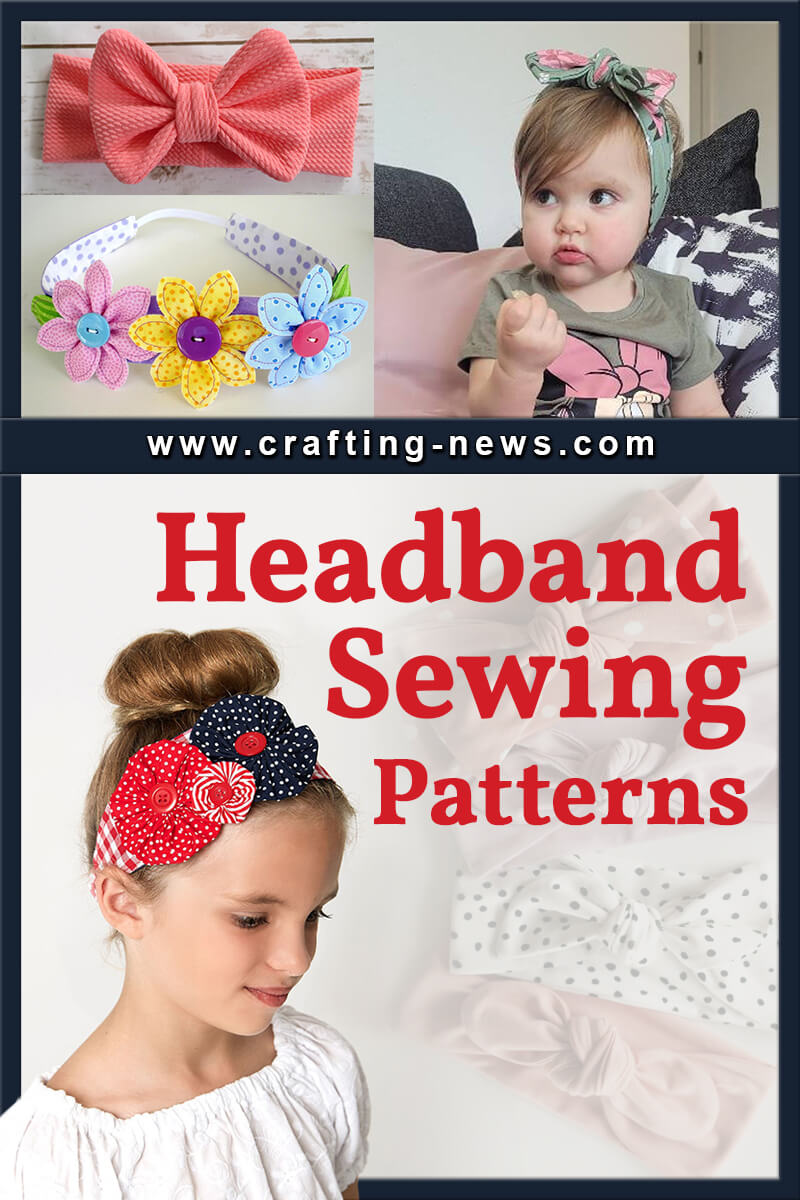 While you can easily purchase one from your local store, creating one from scratch allows you to stand out from the more ordinary store-bought designs. These headbands win the prize for cutest stash-buster ever. Make one to match every outfit, because why not?

1. Woven Headband Sewing Pattern by Rebecca J Page
This Child's Headband Pattern, makes a perfect fast cute pattern for any beginner. This easy is a quick and easy to sew pattern that makes a super cute woven headband. It is perfect for using up scraps of fabric and can customized in a number of ways with optional embellishments.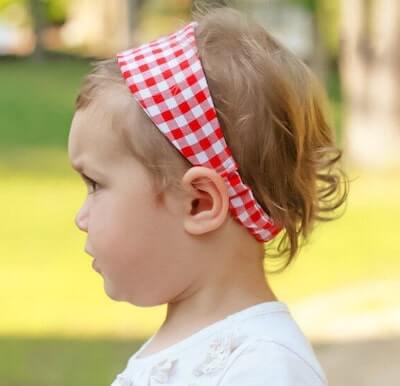 Get the Pattern by Rebecca J Page here

2. Stretch Headband Sewing Pattern by La Bel Patterns
The ultimate headband pattern with 4 styles included! These headbands are so quick and easy you'll be whipping these up in every colour. This pattern comes in 5 sizes from doll to adult!

Designed to be made with stretch/knit fabric and can be sewn on a regular sewing machine or Serger/overlocker if you have one.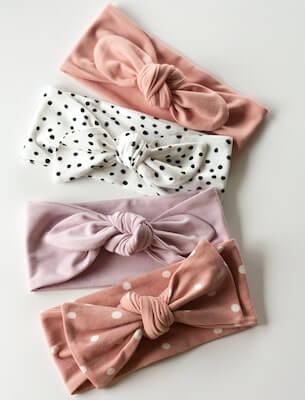 Get the Pattern by La Bel Patterns here

3. Free Knotted Headband Sewing Pattern by I Can Sew This
Follow this quick tutorial to learn how to make a knotted bow headband with woven cotton fabric. You can make your headband in any size you want in less than 30 minutes.

These knotted headbands are made of cotton fabric and have a small elasticated piece in the back. They are soft and comfortable to wear, and perfect for any occasion.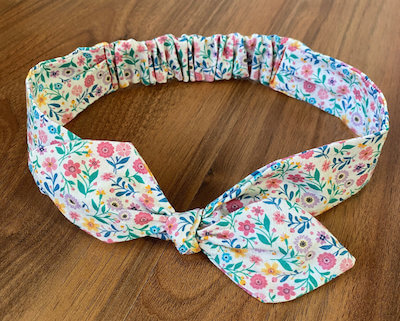 Get the Pattern here

4. Fabric Headband Sewing Pattern by Melly Sews
Sew a headband from fabric with this simple beginners' sewing tutorial including video. A simple headband is a good sewing project to use up a small piece of fabric and scraps of elastic. Fabric headbands also make great last minute gifts. You can even make them reversible!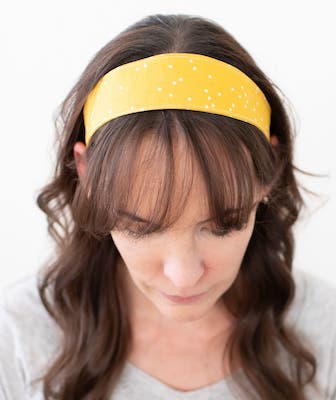 Get the Pattern here

5. Fleece Headband Ear Warmer Sewing Pattern by Fibers And Twigs
Keep your ears warm in style with this easy-to-make Fleece Headband Ear Warmer. It is a simple and quick DIY sewing project.

You only need a minimal amount of fleece fabric and you can even recycle a fleece clothing item. Two different binding methods are shown and the pattern includes five different sizes.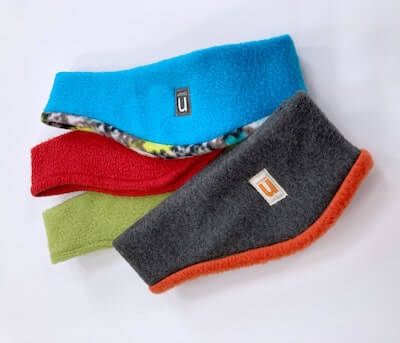 Get the Pattern by Fibers And Twigs here

6. Baby Bow Headband Sewing Pattern by Two Little Oaks Design
A beautiful baby bow headband is a must have accessory for little newborns and young girls these days! This turban style wrap tie bow hair band with rabbit ears is made from stretchy knit fabric and is super quick to sew and requires no previous sewing skills. Just use your regular sewing machine.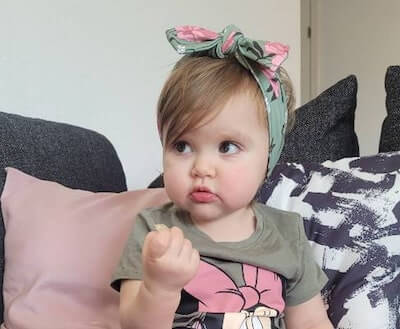 Get the Pattern by Two Little Oaks Design here

7. Expandable Headband Sewing Pattern by Debbie Colgrove
An expandable headband is a versatile hair accessory that can be worn in multiple ways. A portion of the headband has encased elastic while the rest is pleated fabric.

You can open the fabric to wear as a wide hair wrap, scrunch it to be a thin headband, or position it somewhere in between. Beginner sewers can easily make their own expandable headband, and the project should only take around an hour.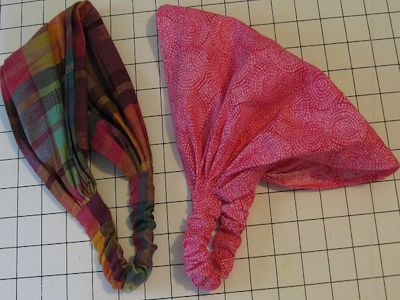 Get the Pattern here

8. Headband Sewing Pattern by Peanut Patterns
Three headband options are included in this pattern. You can make a center knot, a medium bow, or a large bow headband. The pattern comes in sizes preemie to 12 years!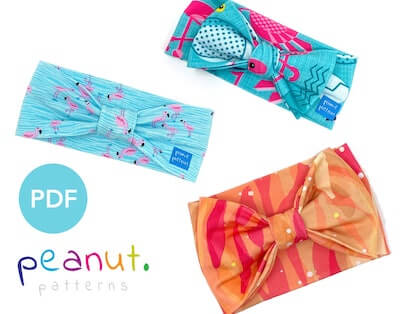 Get the Pattern by Peanut Patterns here

9. Free Headband Sewing Pattern by Gathered
Make a Parisian-inspired headband in just six steps with this free headband sewing pattern. Once you've made one headband, you'll be using any offcuts you have to make more. They turn out best if they're machine-sewn, but can be just as easily whipped up by hand.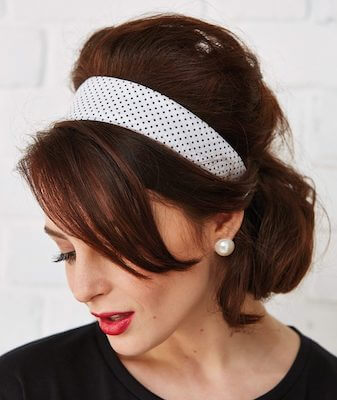 Get the Pattern here

10. Wire Headband Sewing Pattern by The Seaman Mom
Having a bad hair day? Make a cute and practical DIY Wire Headband and spice up your summer look with this easy and quick tutorial! It seems that vintage is never out of fashion and this wire headband is a great way to breathe a little vintage into your modern look without overwhelming it.

It's a perfect 30-minute project for beginners too! And it's also super versatile, you can play around with your little wire headband and use it many ways for your hair, like a headband or to pull your hair in a bun.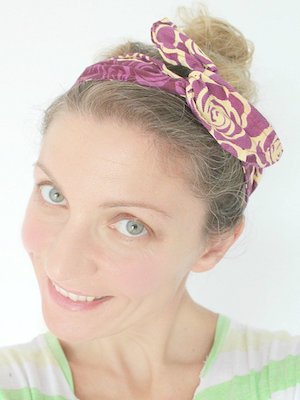 Get the Pattern here

11. Turban Headband Sewing Pattern by Tilly And Ashley Design
Stand out in this super stylish twist knot/turban headband! These make cute gifts for family or friends and adorable 'mama and me' matching sets. Designed to be made with woven fabrics such as quilting cotton/cotton linen/cotton poplin, etc.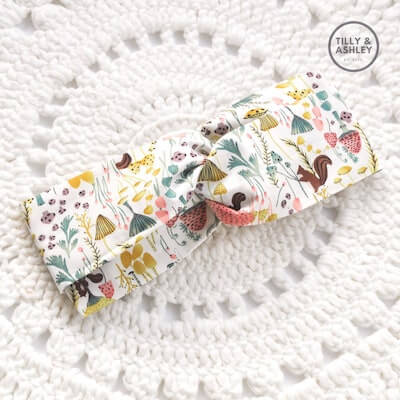 Get the Pattern by Tilly And Ashley Design here

12. Big Headband Bow Sewing Pattern by Tie Dye Diva
Look no further for the best sewing pattern for making those popular knit fabric bow headbands! Quick to sew, frugal on fabric, and with a construction that gives you a big bouncy bow in all knit fabrics from velvet to double brushed poly, bullet and everything between: for all knits with at least 50% stretch.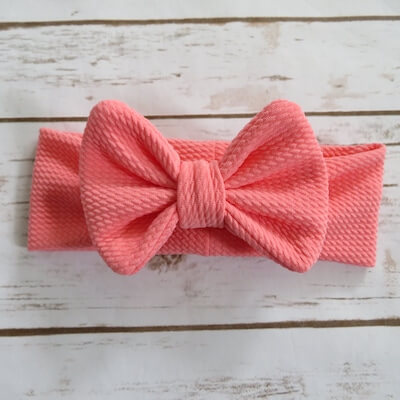 Get the Pattern by Tie Dye Diva here

13. Sports DIY Headband Pattern by Yarnspirations
Make these workout headbands, using stretchable thread. Because the thread stretches, you can sew super stretchy fabric on your regular sewing machine, with just a straight stitch!

These go together in minutes, so you can make a bunch, in all your favorite colors! There are three styles. The Crossover, With a Twist and Braided Wonder!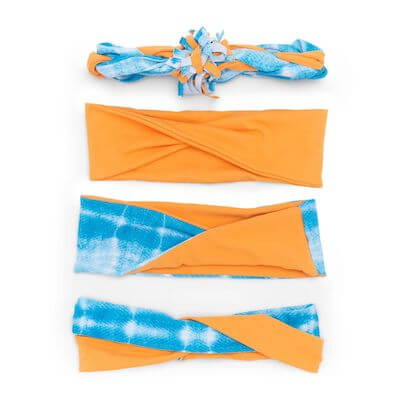 Get the Pattern here

14. Headbands With Buttons Sewing Pattern by Jennifer Maker
These easy-to-sew and free headband patterns feature buttons that hold your face mask securely in place. Perfect for nurses and frontline or essential workers that wear masks all day – give the ears a break!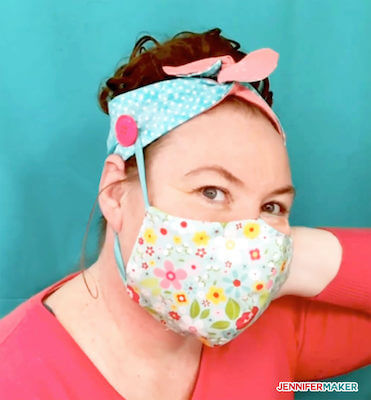 Get the Pattern here

15. Headbands Sewing Pattern by My Childhood Treasures
This pattern is amazing value as it contains 3 headband patterns. Make a stylish knotted retro headband, a scarf headband or a simple reversible headband which is perfect for adding trims and flowers.

The headbands only use a fat quarter of fabric and are perfect for using up some of your favorite scrap fabrics. This headband pattern is easy and fun to make.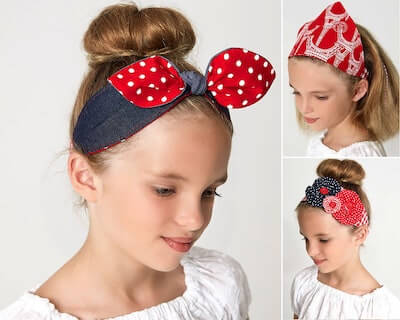 Get the Pattern by My Childhood Treasures here

16. Fabric Flower Headband Sewing Pattern by Twirly Bird Patterns
These tie-on headbands are great and they won't hurt your head like most stretchy headbands! They're easy and fast to make and they're great for gifts!

From start to finish, including cutting your materials, you can make one of these in less than 45 minutes! Even beginner-sewers can make these!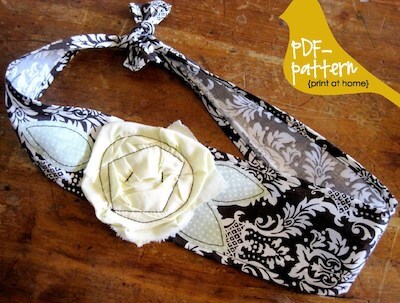 Get the Pattern by Twirly Bird Patterns here

17. Flowers, Leaf, And Narrow Headband Sewing Pattern by Precious Patterns
This Flowers, Leaf and Narrow Headband is so sweet and easy to make! Instructions are included to make flowers in three different styles plus a 1 1/2" wide fabric headband.

The headband can be worn with or without the flowers – it's reversible if the flowers are not attached. The finished flowers can be attached to headbands, hair clips, hair scrunchies, purses, clothing, etc. The flower patterns can be reduced or enlarged to make them different sizes.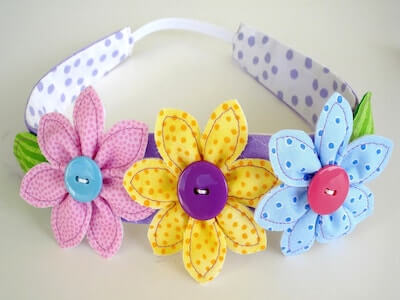 Get the Pattern by Precious Patterns here

18. DIY Fabric Headband Sewing Pattern by Alice And Lois
Learn how to make a DIY Fabric Headband using scrap fabric and fold over elastic. This is the perfect beginner sewing project! This tutorial for a little girls fabric headband takes under 30 minutes to complete. If you are looking for beginner sewing projects – this pattern is worth the try!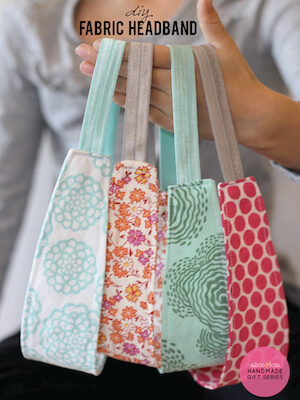 Get the Pattern here

19. Non-Slip Headband Sewing Pattern by We All Sew
Whether you're working out or just looking fashionable, there's nothing worse than wearing a headband that continually slips out of place. The solution? Make your own!

Not only is this tutorial quick and easy (and perfect for beginners), it's great for using up your favorite fabric scraps. So now you can have headbands that stay in place and coordinate with your wardrobe!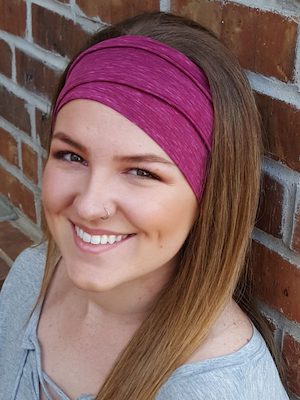 Get the Pattern here

20. Moon Kitty Headband Sewing Pattern by Sew Desu Ne?
This simple fleece headband has tiny cat ears added for that little extra something. Since fleece is so easy to work with and skipping the applique still makes for a fantastic looking headband, this project would be great for complete beginners. It ranges from 19" heads to 25" heads so it should fit many kids as well as adults.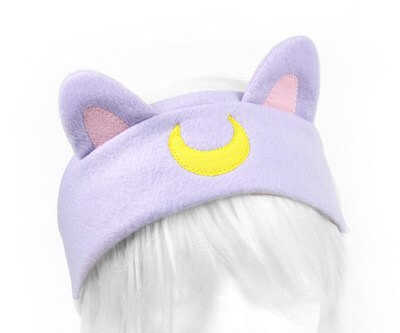 Get the Pattern here

21. 5 Strand Braided Headbands Sewing Pattern by Make It Love It
Learn how to make a headband from repurposed old t-shirts and you will definitely fall in love with it. These cloth headbands are stretchy, cozy, and soft. This DIY tutorial involves very little sewing and can be made in kid and adult sizes.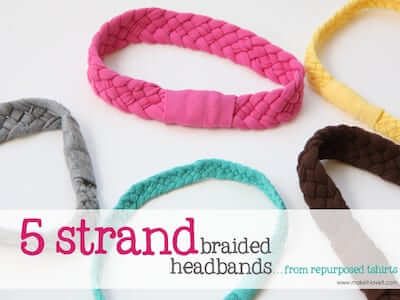 Get the Pattern here
SEW THAT STASH AND PICK A COUPLE OF YOUR FAVORITE PRINTS TO MAKE THESE PRETTY HEADBAND SEWING PATTERNS!
Don't let a bad hair day get you down. Slap a cute headband on 'em and show those locks who's boss! Or you can also make stylish hair bows and hair scrunchies, click here for the patterns. Before you go, share your finished projects on our Facebook Page for everyone to see!
Once you've learnt how to make a headband, why not get started on your next sewing projects? Check out these round-ups below:
Quick and easy headband sewing patterns for women, teens, and kids. Have fun making them all!