With so many heating pads on the market — all varying in size, shape, and cost — it can be hard to choose one. Well, worry no more. Healing and relaxation is just a DIY craft away. This list will explore the best homemade heating pads all over the Internet to bring you one step closer to relief.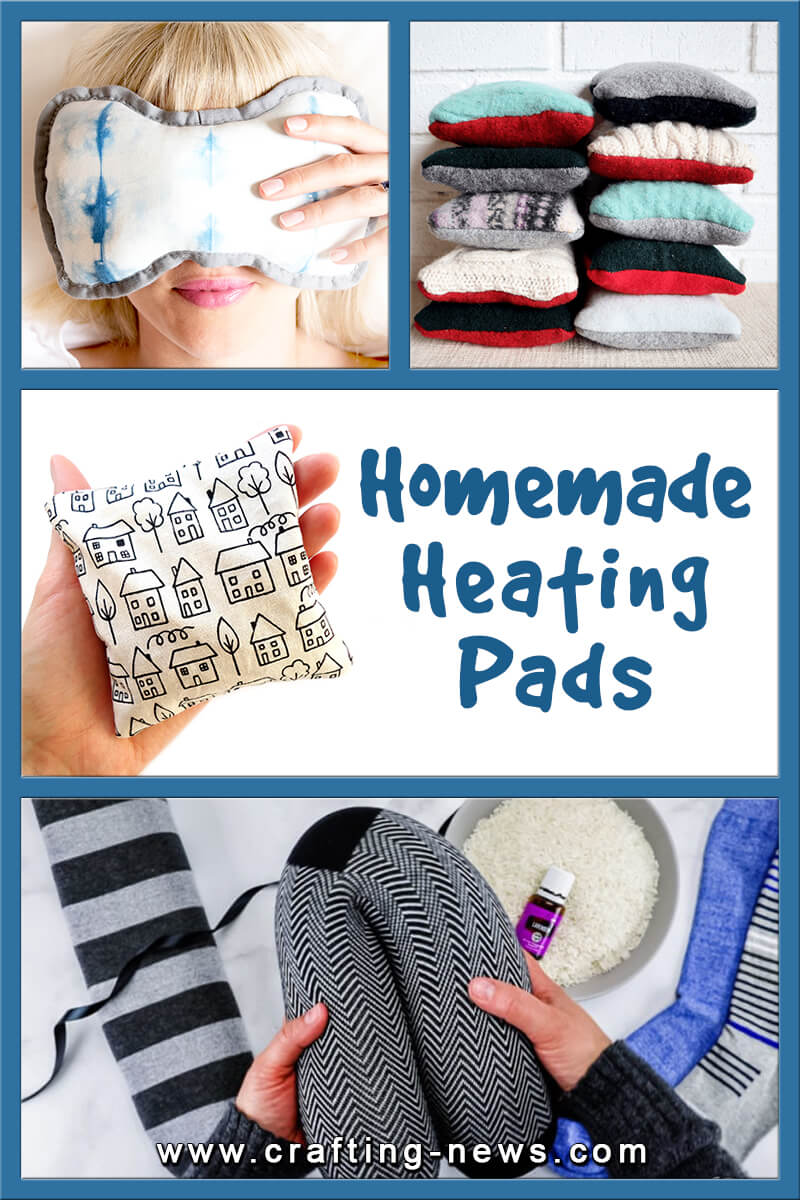 32 Homemade Heating Pads
There are a few different methods, depending on what materials you have available and how much time you want to spend. Making your own heating pad can be cost-efficient and safer than using an electric heating pad. If you're feeling too sore to leave the house, it can also save you a trip to the store!
1. DIY No-Sew Natural Heating Pads by Making Lemonade
These homemade heating pads are a cinch to make. Grab a long, metallic thread-free sock, some uncooked rice and a few free minutes and you can whip up one for yourself or someone you love.
Whether you have aches and pains from normal aging, the weather, or pushing it a little too hard while working out these homemade heating pads will help relieve pain, naturally!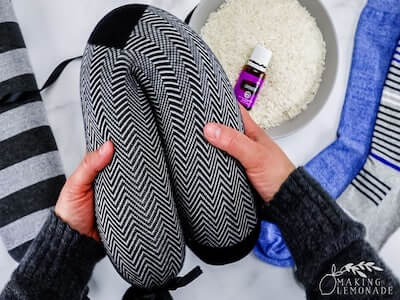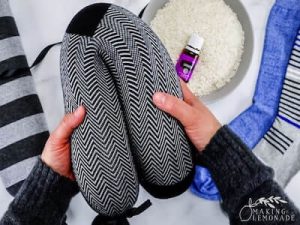 Follow the tutorial here
2. DIY Heating Pad For Shoulders And Neck by Sew Can She
Sew a heating pad that is like warm hug around the neck! This cute heating pad is 24" long and 6" wide, just the perfect size and weight to wrap around your neck and shoulders. Heat it up in the microwave for 1-2 minutes and then relax, relieve stress, and ease your tired muscles.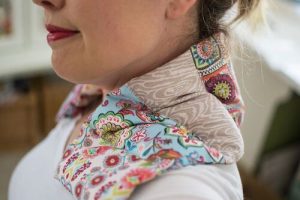 Follow the tutorial here
3. Homemade Heating Pad by Boxwood Ave
With just a little scrap fabric and some rice, you can make your own homemade heating pads in under 30 minutes! These pain relieving heating pads are filled with dried lavender and essential oil for the ultimate treat!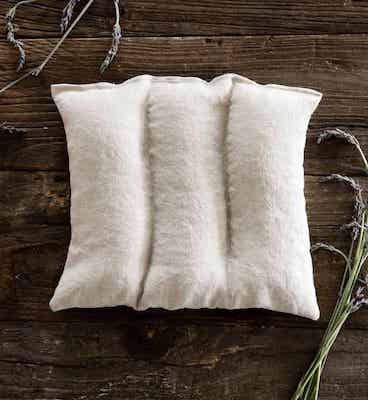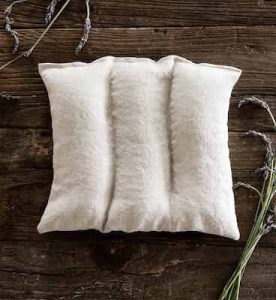 Follow the tutorial here
4. DIY Rice Heating Pad by A Beautiful Mess
Would it be cute to make a DIY rice heating pack looking like a kitty? This shape is great for your neck and shoulders, but you could make a larger rectangle "fat cat" version for a back or belly heating pad, as well.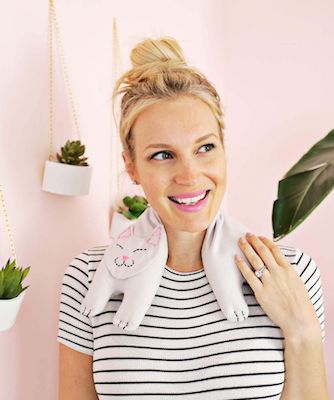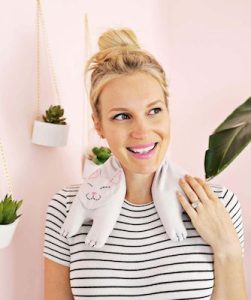 Follow the tutorial here
5. Easy Lavender Heating Pad by First Day Of Home
Most DIY rice and lavender heating pads come as big squares of fabric, which is great if you have upper back pain. However, they don't address isolated areas of the body, such as shoulders, hands and feet.
This tutorial will teach you how to make a rice heating pad with lavender that is microwavable and works on any part of the body. It looks adorable, too!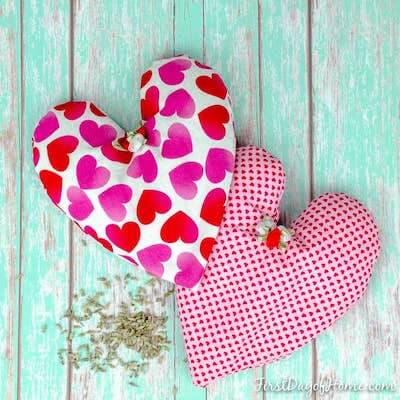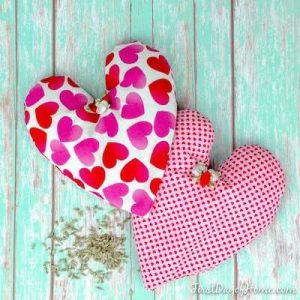 Follow the tutorial here
6. Stuffed Animal Microwavable Heating Pad by Third Stop On The Right
Nothing can compare to the warmth that a furry friend offers on a cold winter night. And if this furry friend is microwavable, the comfort it offers can increase sevenfold. Turn a beloved stuffed animal into a microwavable heating pad to help the kids relax and to provide relief from aches.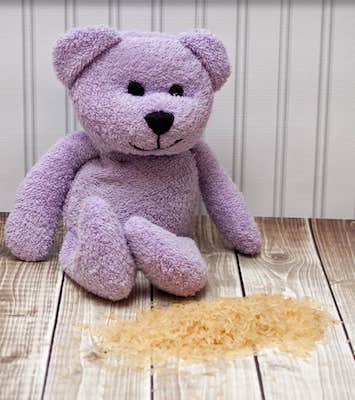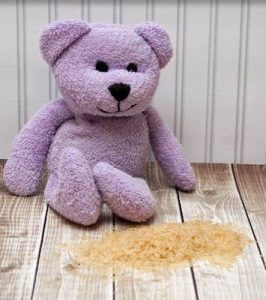 Follow the tutorial here
7. DIY Rice Heat Packs by Made To Be A Momma
These rice heat packs are an easy beginner sewing project that are great for at home uses and to give as gifts. They come together super quickly so making a bunch at one time is a breeze!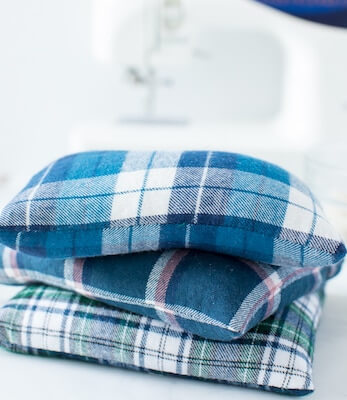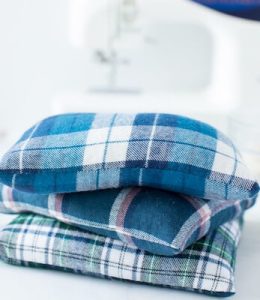 Follow the tutorial here
8. DIY Heat Packs by Gathered
Mini fabric pocket heat packs are super-cute and easy to make. They'll keep your hands so toasty you'll never want to leave home without them! What's more, these ones are so small they'll fit snuggly in your pocket all Winter long!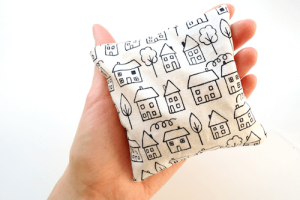 Follow the tutorial here
9. How To Make A Heated Eye Mask by Chloe Mullaney
Do you like to experience the delight of a warm eye compress? This tutorial will show you how!
The finished eye mask is generously sized and just the right weight – it even doubles as a warm neck/shoulder compress, too! A heated eye mask is really good for the various ducts and glands in your eyes as well as being super relaxing. I like to take this to bed and pretend it's a spa treatment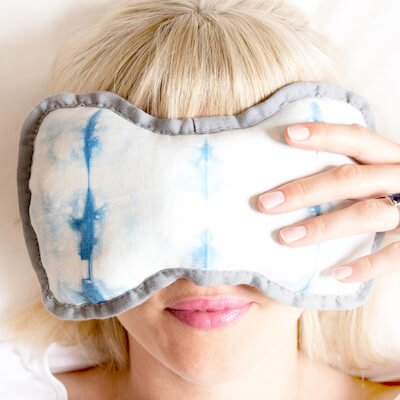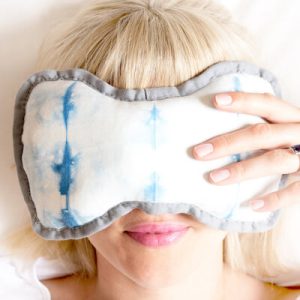 Follow the tutorial here
10. DIY Dog Heating Pad by Diana Rambles
Don't forget to make sure man's best friend is ready for the colder weather. Create a heating pad for your pooch to keep them warm as the weather cools down.
Follow the tutorial here
11. Bandage DIY Microwave Heating Pad by American Felt & Craft
This large band-aid microwaveable heating pad measures 20″ x 6″ when finished but could be scaled down if you're not quite that achy. The different compartments make it hug curves which means well-distributed warmth for achy shoulders and backs.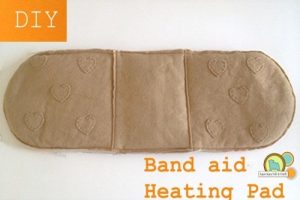 Follow the tutorial here
12. DIY Heatable Owl Softie by Wallflower Kitchen
Meet Owlivia, an adorable, microwavable owl softie. She will take just a couple of hours to make and is a lovely, huggable soft alternative to a hot water bottle.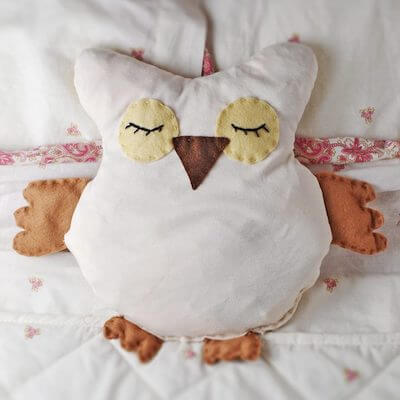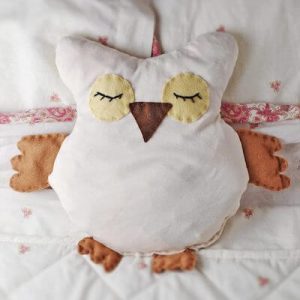 Follow the tutorial here
13. Rice Shoulder Heating Pad by The Homestead Survival
Make this cozy rice shoulder heating pad with lavender and you will enjoy it when it is chilly. The pattern is shaped to form easily around your neck and shoulders to spread heat where you need it the most.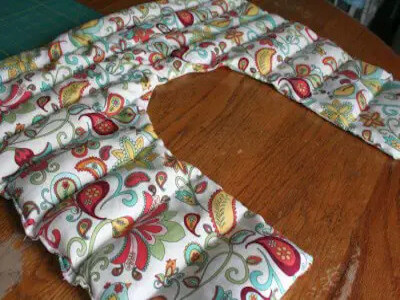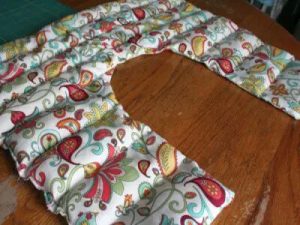 Follow the tutorial here
14. Snowman Microwavable Heating Pad by Clarks Condensed
Stressed out? Make a cute snowman that you can heat up in the microwave to help relieve stress. These would be the perfect Homemade Christmas gift and the perfect size for a stocking stuffer.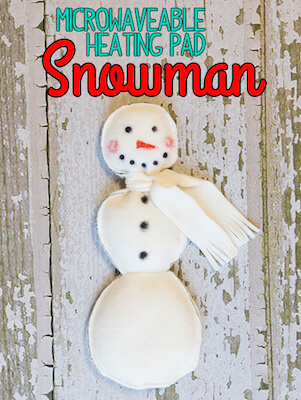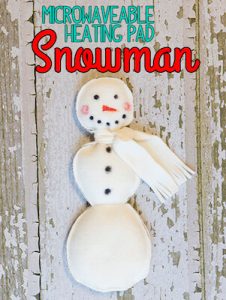 Follow the tutorial here
15. Microwave Heating Pad by Instructables
I love these microwaveable heating pads. They are great for soothing sore muscles, injuries and cramps, or just for warming up your bed before you go to sleep. They are really easy and inexpensive to make and make great gifts!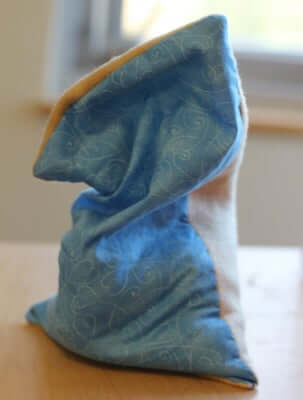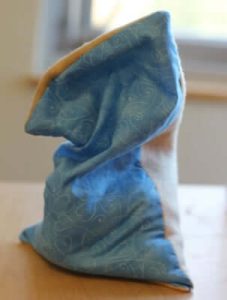 Follow the tutorial here
16. Homemade Corn Sack Heating Pad by Mama In A Stitch
Here's a corn sack — and no, it's not filled with your dinner time corn on the cob, and you won't end up with popcorn when you put it in the microwave! You can find these corns at feed stores for animals and livestock.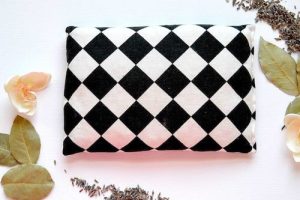 Follow the tutorial here
17. DIY Heat Pad From Washcloths And Rice by Our Thrifty Ideas
This tutorial will show you how to make a rice heat pad with washcloths. It's going to be a go-to when you and your littles aren't feeling very well!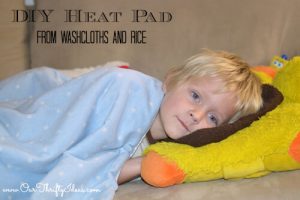 Follow the tutorial here
18. DIY Hand Warmer Heat Pack by Tea And A Sewing Machine
Having a DIY Hand Warmer Heat Pack in your pocket when it is cold is like a little treat. If you put it in your pocket, you can warm your hands up when they start to feel cold. It's especially useful if you need to use your fingers and they've seized up because of the cold, or if you have creaky joints that are made worse by cold weather.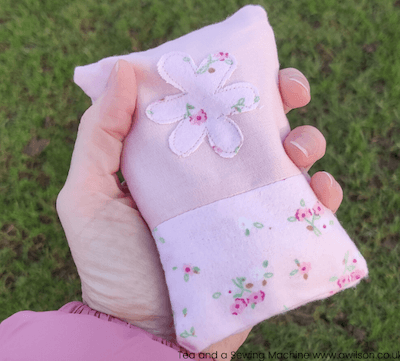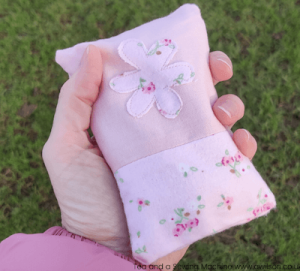 Follow the tutorial here
19. Rice Ice And Heat Pack by Prodigal Pieces
It's inevitable that as a parent or grandparent, you will be soothing bumps and bruises from your little ones. Why not make that ouchy time a little less stressful and calm those tears with a Boo-Boo Bear – a rice ice and heat pack?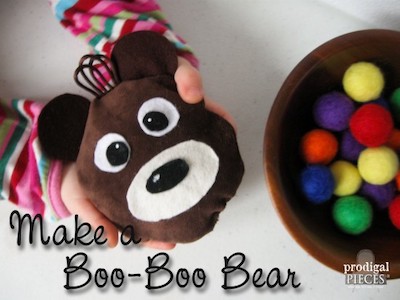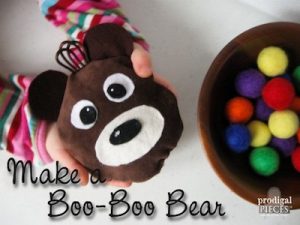 Follow the tutorial here
20. DIY Cuddly Sock Cat Heat Pad by Sock City
Learn how to make an adorable Sock Cat in this tutorial. Plus this has the option of adding a DIY heat pad to make it extra comforting and snuggly.
You only need one pair of socks and a few other supplies for this project. What you end up with is not only adorable, but also a comforting stuffed animal for anyone, of any age, to snuggle. And if you add the DIY heating pad, it adds an extra element of soothing.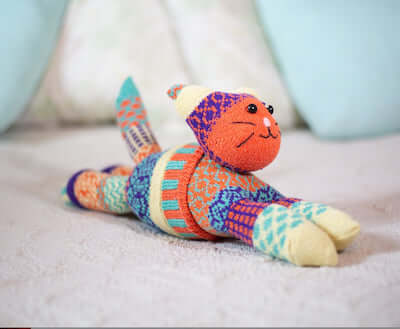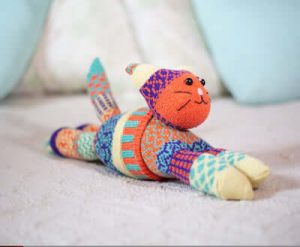 Follow the tutorial here
21. No-Sew Microwavable Rice Heating Pad by Unsophisticook
Make your own microwavable heating pad in under 5 minutes with this easy DIY project. This simple no-sew homemade rice heating pad provides quick relief for sore or stiff muscles, or use it to warm up on cold days or a cold night!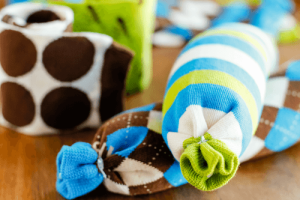 Follow the tutorial here
22. Roadkill Rice Bags by Fun With Felt
if you've got a boo-boo and you need a hot or cold pack, why not make them fun? Can you imagine the excitement these could cause when someone opens your freezer to find a cat or dog? Each is crafted from felt and filled with raw rice. They can be thrown in the freezer when you're in need of an ice pack or heated in the microwave for 2 minutes when you need a heating pad.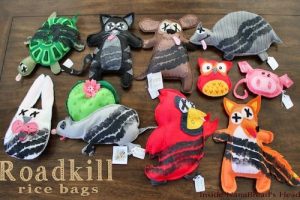 Follow the tutorial here
23. DIY Heating Pad Free Pattern by Apple Green Cottage
Sew a large DIY heating pad that will cover both your shoulders and upper back, is comfortable, keeps warmth for a long time, and doesn't keep slipping off. It sits nicely upon your upper back and shoulders, providing you with maximum coverage.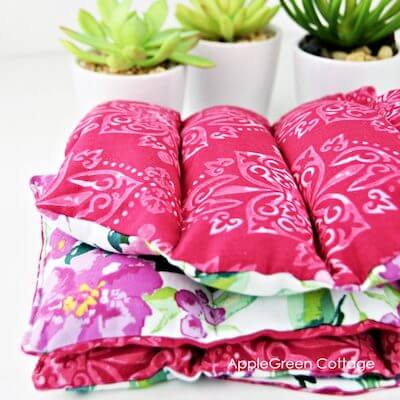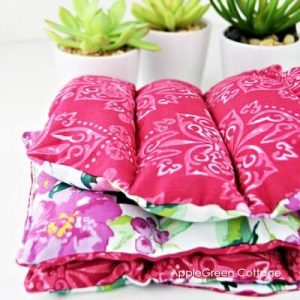 Follow the tutorial here
24. Handmade Herbal Heating Packs by Salt In My Coffee
Herbal heating packs are easy to make, and can be used hundreds of times. They make a thoughtful handmade gift, and can be made from upcycled materials that might otherwise be wasted.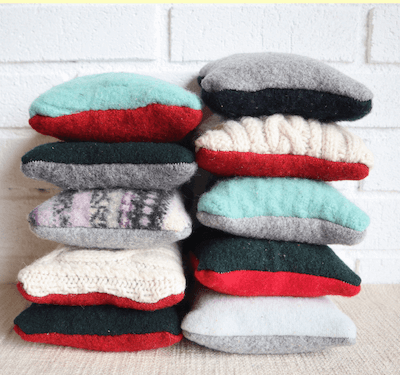 Follow the tutorial here
25. Homemade Flaxseed Heating Pad by More With Less Today
This heating pad is filled with whole flaxseeds which give a moist heat and hold up to many, many uses. Simply pop it in the microwave for 45 seconds and place it on your aching neck or whatever is hurting.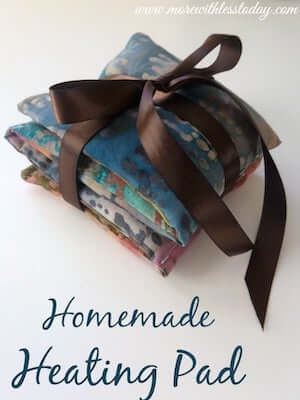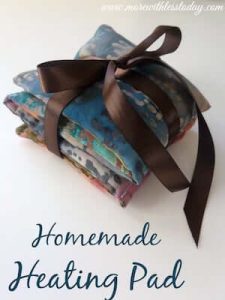 Follow the tutorial here
26. Rice Neck Wrap by Hormones & Balance
This microwaveable neck wrap will instantly soothe with warm heat for quick relief, complete with the calming aroma of chamomile!
If you love the soothing relief of a hot bath or heating pad, then this DIY rice neck wrap is a must-have for your pain relief arsenal. It's portable and can be used anywhere you have a microwave – like an office cubicle, hotel room or at home.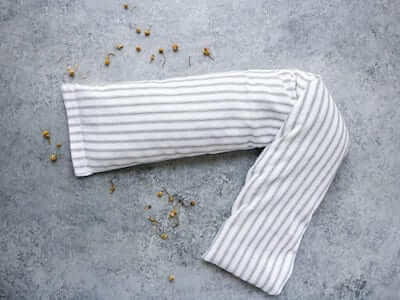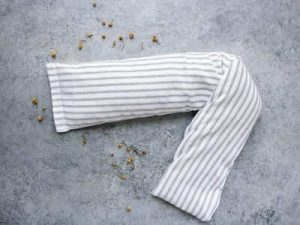 Follow the tutorial here
27. DIY
Microwave Heating Pad by My Frugal Home
These microwaveable heating pads are a quick and easy project, and they make a great gift. These instructions make a heating pad that's 6-inches wide and 18-inches long. It's a good all-purpose size. If you want to make a different size, just adapt these instructions to suit your needs.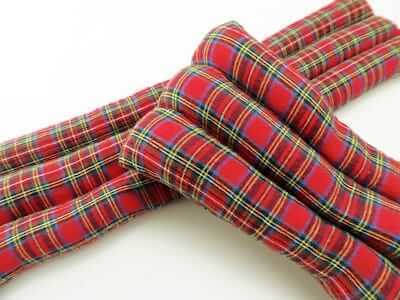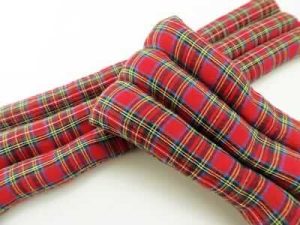 Follow the tutorial here
28. Cute And Cozy Heating Pads by Fabricland
Create these cute sweethearts! A rice-filled bear, cat and bunny – perfectly sized for your little one's boo-boos. These special microwaveable stuffies will help comfort away the unpleasant feelings and turn frowns into smiles. Alternatively, these rice-filled animals can be placed in the freezer to create cold packs for bumped knees, tooth aches or other minor ouchies.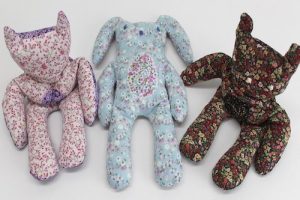 Follow the tutorial here
29. DIY Heart Heating Pads by My Golden Thimble
The actual shape of a heart covers the exact area on your body where the pain usually locates. Plus the weight (approx. 450 grams per heart) is so comforting, too.
These Heart Heating Pads are very helpful and thoughtful gift for that girl everyone knows (if you are not that girl yourself) that suffers a lot on that time of the month. Put a bow on one of this heart pads and your Valentine's gift will be ready to go.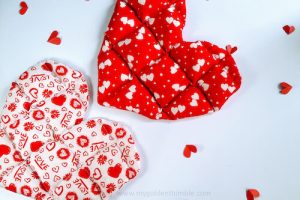 Follow the tutorial here
30. DIY Heating Pad With Pom Poms by Mamma Mode
Here is a modern and fresh take on one of my favorite DIY's. Add some ombré Pom Pom's to the corners of a homemade heating pad for a more Boho look. You will use wheat berries for the filling because they hold heat the longest and have a nice weight to them.
These make wonderful Christmas gifts and you can make several at once. It's bright and cheerful fabric will brighten up any winter day!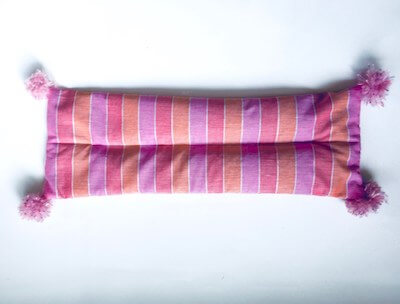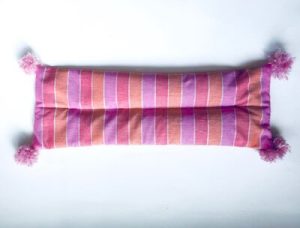 Follow the tutorial here
31.
How To Make A Homemade Heating Pad by The Spruce Crafts
This homemade heating pad is super inexpensive to make and takes just minutes to put together! And the tutorial is quite simple: Take your sock and pour in the rice.Then, tie the sock closed and put a few drops of lavender essential oil to the rice either before or after you funnel it into the sock. That's it!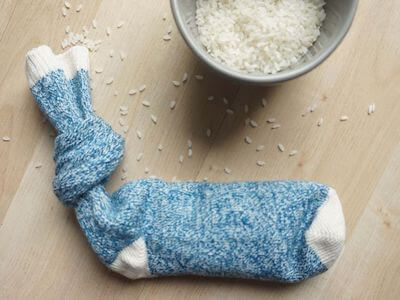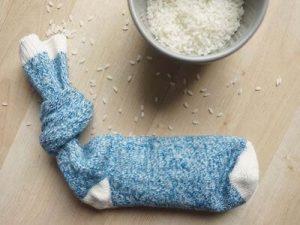 Follow the tutorial here
32. DIY Heating Pad For Cat by Instructables
Cats like it warm, so kitty will love a warmed-up basket, especially in a non-heated room. Heat pads are for sale in pet shops, but since it can easily be made from mostly scrap material, we decided to make one ourselves. All it takes is an old towel, an old power supply and some NiChrome wire, plus a bit of soldering and sewing.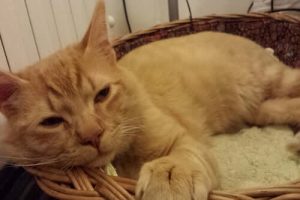 Follow the tutorial here
Homemade Heating Pads Frequently Asked Questions
What should I use heating pads for?
Whether you have a migraine, muscle pain, menstrual cramps, or just want to warm yourself up, having a heating pad ready to go is a good idea. Heating pads can be especially effective to relieve lower back pain.
Can you use any rice as a heating pad?
Yes, any type of uncooked rice can be used to fill heating pads. Having said that, I recommend that you use the cheapest rice you can find. It conducts heat similarly to more expensive rice, making your crafting more affordable.
What should I use to fill the homemade heating pads?
Long-grain rice is the preferred filler—be sure it's not instant rice. However, you can also use other grains like beans, corn, wheat, barley, or millet. Dried Cherry Pits have also been used as filler.
How long does a homemade heating pad last?
A heating pad that has been microwaved for 2 minutes should keep its heat for about 20 minutes. If you need more relief, take a break and then reheat and reapply.
What's the best fabric to use for heating pad?
Cotton fabric is best to use. You can also make the heat packs using white muslin and then make a sleeve that the heat pack slides into — making the heat pack easier to clean.
I HOPE YOU FOUND THESE HOMEMADE HEATING PADS USEFUL – BECAUSE THEY SURELY ARE!
Try them out and let me know how it goes by sharing your finished works on our Facebook Page. Perhaps, you'll become a little heating-pad-making-machine and bless the people in your life with one of their own!
If you're into fun DIY projects, you may also like these DIY Homemade Body Scrubs, DIY Coffee Candles, DIY Lip Balm Recipes, DIY Foot Scrub Recipes and Homemade Soap Bars. These are other favorite homemade gifts to give!
Kiss every ache and pain goodbye with any of these homemade heating pads! If you're anything like me, once you make one, you'll want to make a dozen!