I love to wear dresses, so in the winter, I am all about layering. Tights are great, but for those extra cold days when I need something a little thicker, leggings are the way to go. Leggings are quickly becoming a universal staple in everyone's wardrobe. You can wear them to the gym or the couch or pair them with a blouse and heels for a more fashion-forward look. If your leggings aren't standing out in your wardrobe this season, you may want to think about upping your game. Let's look at a few leggings patterns to make before this new year!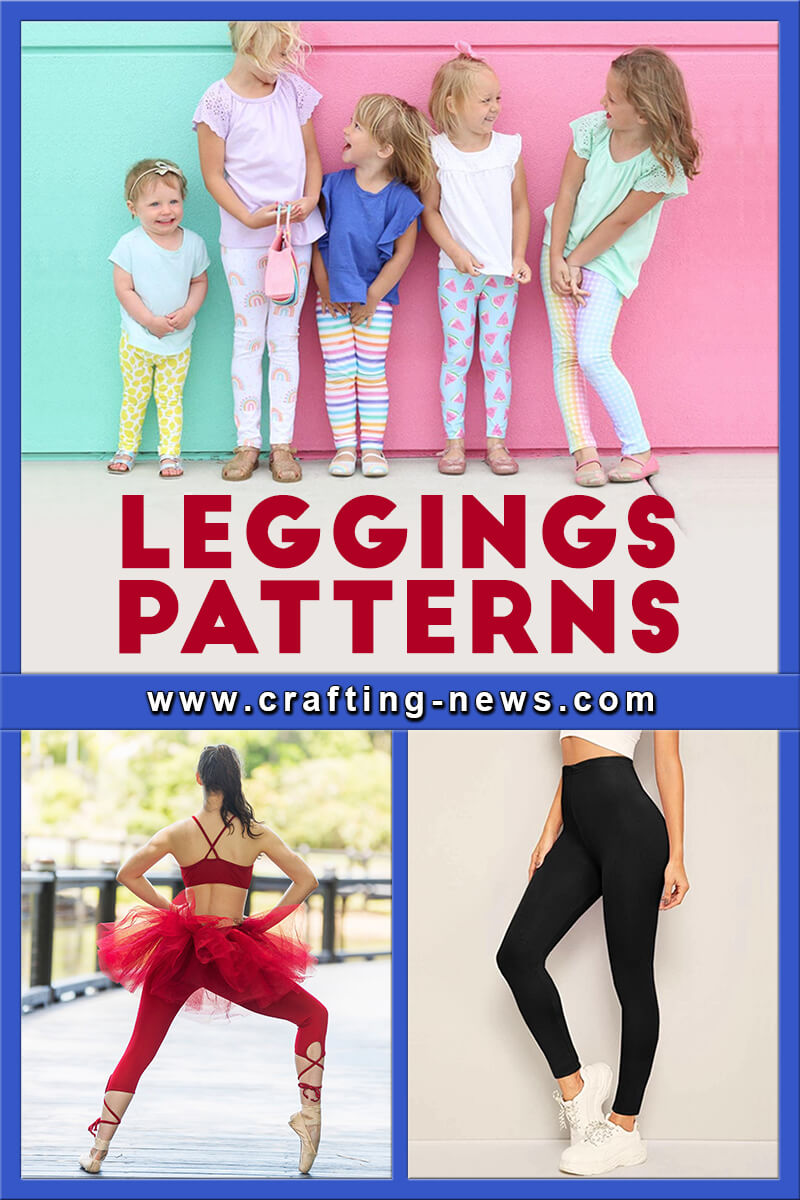 Consider a pair that includes elevated details like, say, a flared silhouette, visible front seam, ankle slits, or stirrups. The best leggings should make you feel like you're wearing a pair of tailored trousers instead of something you'd spend all day on the couch wearing. Whether you make it in classic black or vibrant colors and mesmerizing prints, these leggings below can do no wrong!
21 Leggings Patterns
1. Stirrup Leggings Pattern by Carleen Design
This pair of Stirrup Leggings is designed with a wideband waist for a flattering shape and ultimate comfort and flexibility. The elasticated top are meant to keep them in place all day — no need to pull up!
It features 2 side pockets for storing your valuables when you are on the go. An impressive stitching in detail will highlight your butt, curves and waist, and will give you a perfect look for any occasions. The pocket details are not functional but designed purely for aesthetic look.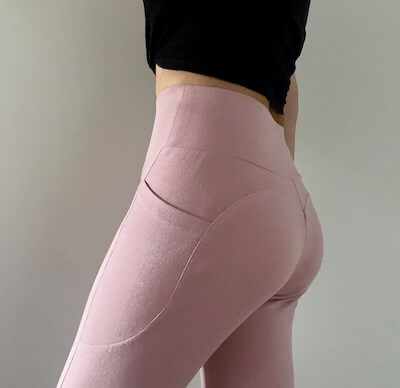 Get the Pattern by Carleen Design here
2. High Rise Leggings Sewing Pattern by Aura Patterns
These comfy leggings is a basic pants sewing pattern that is easy to construct and is perfect for beginners or experienced sewers! This pattern comes in sizes XS, S, M, L, XL.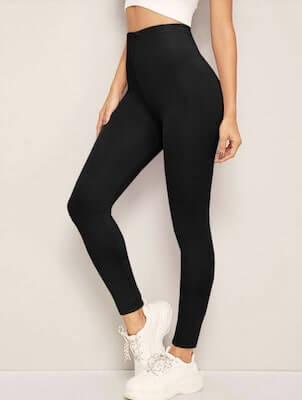 Get the Pattern by Aura Patterns here
3. Girls Leggings Pattern by My Childhood Treasures
This dance leggings pattern comes in options for 2 lengths (calf and ankle) and 2 waistbands (attached or contrast). These stylish and comfortable leggings are a must-have item in every young dancer or gymnast's wardrobe.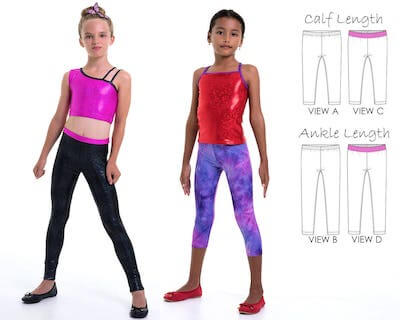 Get the Pattern by My Childhood Treasures here
4. Free Leggings Pattern by Love Notions
Close fitting leggings are a must have in every girls wardrobe. They go with everything and are so comfortable. Wear them with a tunic or dress and you're ready to go. These leggings can be made with a soft yoga style waistband or with traditional elastic.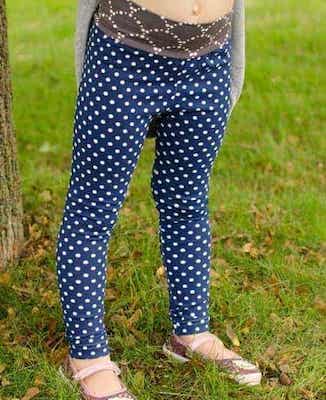 Get the Pattern here
5. Tino Leggings Pattern by Seamwork
Sewing a pair of leggings is really empowering. These Tino Leggings will help you build your skills and keep you comfortable, whether you wear them for a workout or lounging on the couch.
It features a high rise, wide waistband, gusset, and side panels with pockets—because who doesn't love pockets? Sew these leggings in medium-weight knits with 4-way stretch and at least 60% stretch, such as cotton spandex, bamboo jersey, rayon jersey, or nylon spandex.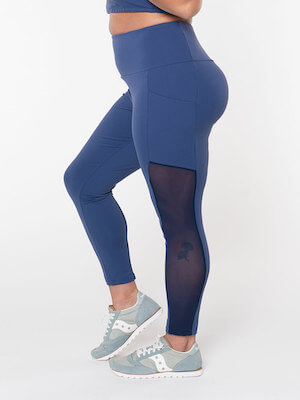 Get the Pattern here
6. Lift Leggings Pattern by Greenstyle
Here's a fun legging with lifting features to help accentuate your best assets. You will love how you feel in these leggings. This pattern has two back cut lines to allow you to customize your level of gathering and definition. Go big or subtle, either way you can make it your style.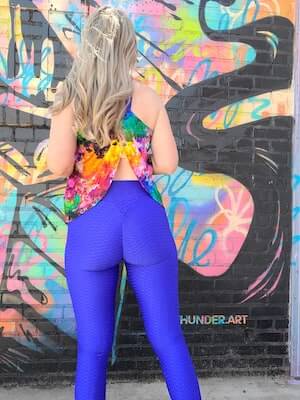 Get the Pattern here
7. Baby And Toddler Leggings Pattern by Spoonflower Blog
What's adorable, uses only a quarter yard of fabric, and sews up in under an hour? These knit baby leggings! I can't get over them. These things are as easy to make as they are cute (and they're really cute)!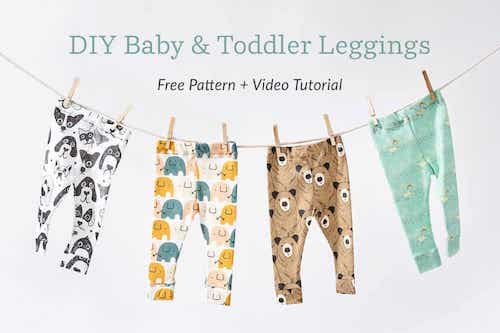 Get the Pattern here
8. Flared Leggings Pattern by Tumble N Twirl
Make your own flared leggings and jazz pants using this leggings sewing pattern. This pattern includes 3 styles of waistband: a yoga waistband, a crossover waistband and a narrow waistband. The leggings do not use any elastic at the waist so they are ultra comfy to wear and easy to sew together.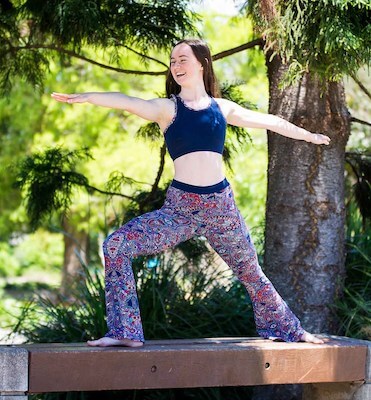 Get the Pattern by Tumble N Twirl here
9. Maternity Leggings Sewing Pattern by Didochi
This Maternity Leggings Sewing Pattern features a maternity wear staple, that fits throughout the entire pregnancy. These are great as a more comfortable alternative to either pants or tights and goes great with pretty much any top, tunic, dress and pair of shoes in your closet. This pattern is very easy to sew and comes in sizes XS, S, M, L and XL.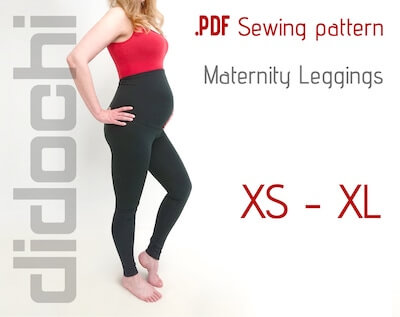 Get the Pattern by Didochi here
10. Crochet Leggings With Pockets Pattern by TCDDIY
Do you know how to crochet? Designed with comfort in mind, these crochet leggings feature a unique vertical ribbing that hug the body firmly while allowing just enough stretch to get over our curvier bits and allow for a full range of motion.
The added pocket is just the thing for women on the go being deep enough to fit a cell phone and keys. While being stylish enough to remain on the outside to avoid pocket bulge underneath.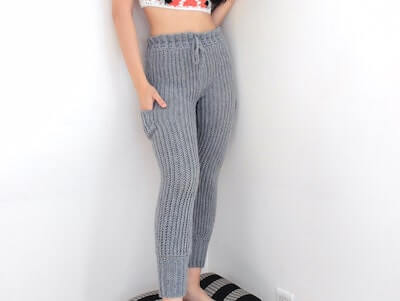 Get the Pattern by TCDDIY here
11. Bell Bottom Leggings Pattern by Create Kids Couture
These Bell Bottom Leggings are the coolest leggings around! The bells are all one piece, no seams. Use fancy knits for pageant looks. Your girls will love wearing them and not want to take them off. Pair them with any top for a one of a kind outfit.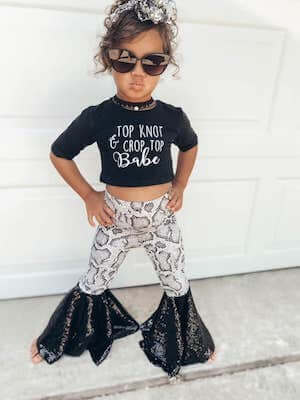 Get the Pattern by Create Kids Couture here
12. Aires Leggings Pattern by Seamwork
Aires will have you looking and feeling great even through the sweatiest workout. These capri-length, fitted athletic tights feature curved style lines, perfect for color blocking. The crotch gusset adds strength and provides flattering through the rise.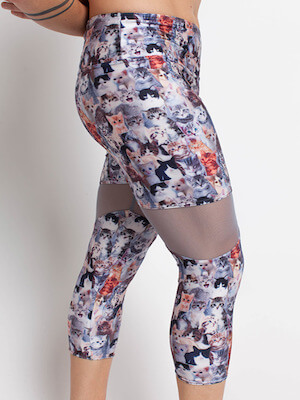 Get the Pattern here
13. Flare Leggings Pattern by Sewing Craft Patterns
You'll simply love the way these comfy flare leggings pants hug your curves and flatter your figure. It's an easygoing pick for yoga, errands, class, and pretty much everything else—and the kick-flare fit will keep you looking cute the entire time!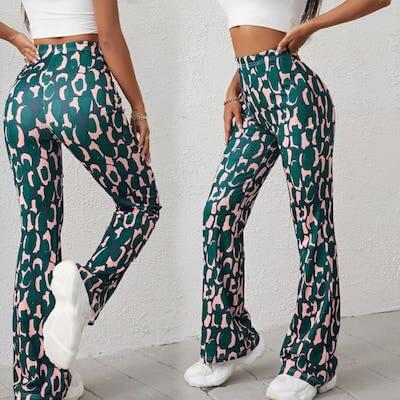 Get the Pattern by Sewing Craft Patterns here
14. Crochet Two Toned Leggings Pattern by TCDDIY
Here's another pair of cozy crochet leggings featuring a unique and refined ribbing that flows in different directions giving it a modern style. These crochet leggings sports a ribbing that hugs your curves, but also gives stretch.
The waist band has a flattering curve that shapes the body in a natural way. Grab the pattern, make one for yourself and your loved ones because this only takes approx 12-14 hours and approx 1,000 yards of yarn.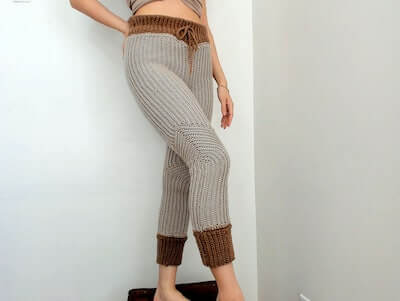 15. Cedar Leggings Free Sewing Pattern by Mood Sewciety
As we see corsets all over the runway, why not add the trend to your athleisure wardrobe with these Cedar Leggings? The laced detail on the sides of the waistband combine both fashion and function, as they allow you to tighten the waistband if needed. Plus, with a side stipe of mesh fabric, these leggings are breathable and perfect for hot summer temperatures and intense workouts!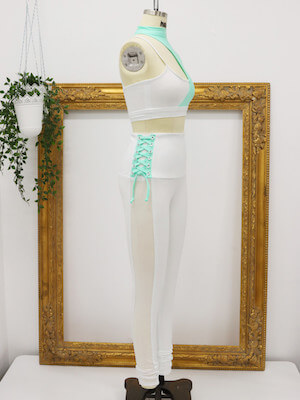 Get the Pattern here
16. Kalaloch Leggings Knitting Pattern by Andrea Rangel
Are you quite an experienced knitter who would like to rise to the challenge of knitting an entire pair of pants and maybe even add some stunning details? Then, I have a feeling you'd be the perfect kind of person to give these fantastic cabled and cropped leggings a try!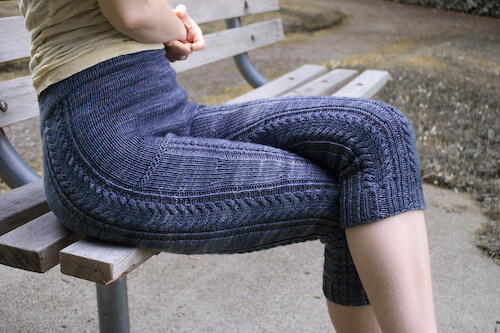 Get the Pattern here
17. Womens Strappy Leggings Pattern by Tumble N Twirl
Here's a sewing pattern for leggings that allows you to go beyond the basics and make something special for wearing to dance or for wearing everyday. The pattern includes 3 leggings options: basic leggings with keyhole at lower leg and tie, leggings with keyhole at lower leg and narrow ties that wrap around the leg, and leggings with a keyhole and wide leg wrap that wraps and ties around the leg.
A basic tutu can be added to any of these leggings as a fantastic base for a dance costume.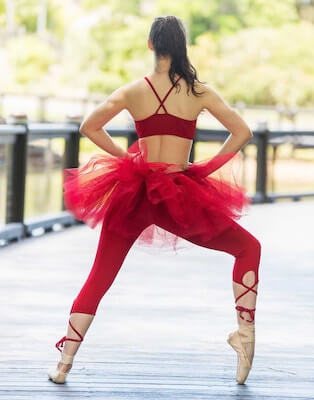 Get the Pattern by Tumble N Twirl here
18. Sarah Ann's Cuff Leggings Pattern by Simple Life Pattern Co
These cuff leggings are full of options. The yoga waistband makes these not only a quick sew, but a comfortable one! Sarah Ann's can be made as capris or leggings and optional features include a cuff ruffle, button tab, tab ruffle and/or a bow cuff. There are so many possibilities with Sarah Ann's! These are sure to be your go to legging pattern!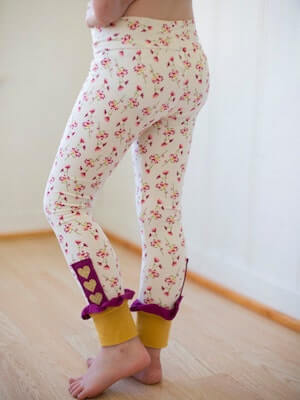 Get the Pattern by Simple Life Pattern Co here
19. Split Hem Leggings Sewing Pattern by Shakti Patterns
These Split Hem Leggings elevate an outfit while still being just as comfy to wear as your standard yoga pants. They work well with trainers for running errands and your highest heels on a night out, and they're the perfect partner for trusty trench coats and blazers in autumn. I love this pair!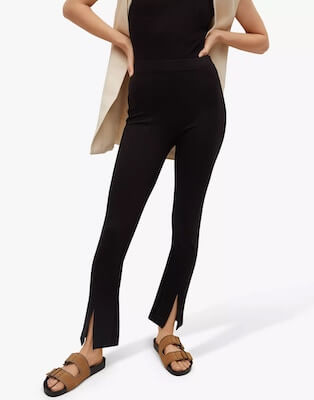 Get the Pattern by Shakti Patterns here
20. Skirted Leggings Sewing Pattern by Peanut Patterns
Here's a pair of snug fit legging with three skirt options included (mini, mid, and long). The waistband has no elastic and utilizes negative ease to make it a super easy sew. The pattern comes in sizes preemie to 6Y!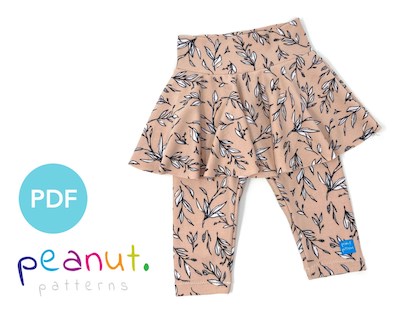 Get the Pattern by Peanut Patterns here
21. Easy Girls Leggings Sewing Pattern by Sweet Red Poppy
These extra stretchy, easy to pull-on leggings with an elastic waistband are sure to be an everyday favorite! This pattern is available in baby sizes, including Preemie, Newborn, 0-3 Months, 3-6 Months, 6-9 Months, 9-12 Months, 12-18 Months, and 18-24 Months. It's also available in sizes 2T through size 16.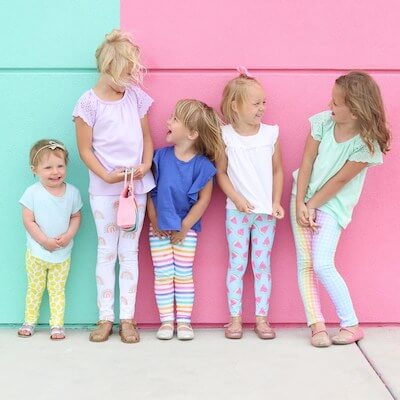 Get the Pattern here
I LIKE VERSATILITY IN MY WARDROBE AND THIS LIST OF LEGGINGS PATTERNS DELIVERS!
Are you going to be trying your own leggings? Let me know how you did yours by sharing pics of your finished pieces on our Facebook Page.
Low on inspo? Desperately in need of something new? Take a look at our collection of patterns below for a guaranteed gorgeous garment to make next:
Form-fitting, flattering, and oh-so-comfortable, choose your favorite leggings patterns that can be worn for work and play — and everything in between!