Do you have your Christmas stockings over the mantelpiece or the bottom of your bed? Either way, they are extra sweet when you make them yourself! Today, we've got some fabulously festive Christmas stocking sewing patterns for you to explore – make them big enough for lots of treats, or teeny tiny to string as bunting!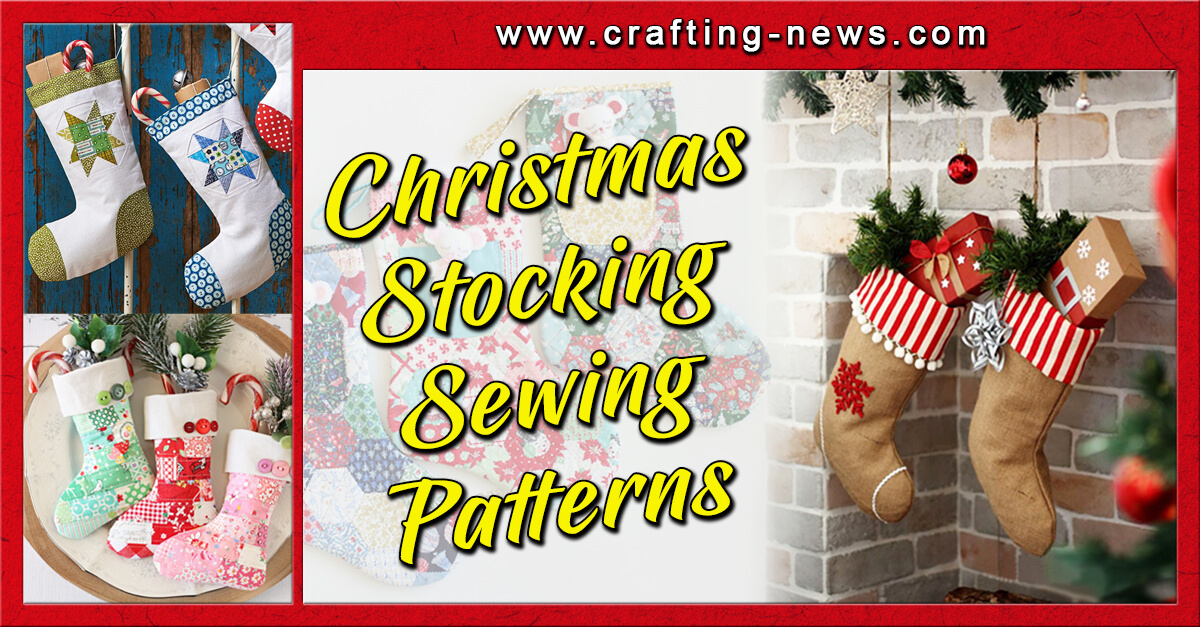 So, this year, transform your home into a festive display with these Christmas stocking sewing patterns. Not only will making your own stocking save you big bucks, but your family will love getting involved in the process!
1. Night Before Christmas Stocking Sewing Pattern by Molly And Mama
Nothing makes the night before Christmas so special as hanging beautiful handmade stockings, especially when they have sweet little mice in their pockets!
This Night Before Christmas stocking is fully lined, featuring a front pocket and hanging loop – the pattern include instructions to make a gorgeous little mouse softie using wool felt. It is *the* Christmas stocking to make – change up the colors to suit your decor or sew a few as lovely heirloom gifts.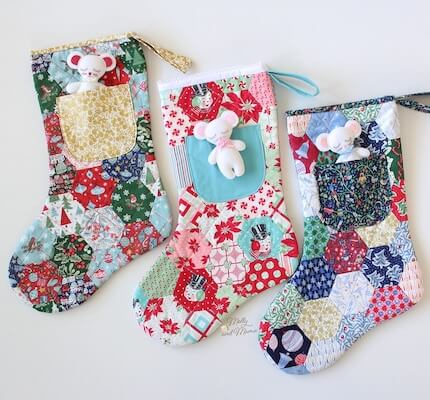 Get the Pattern by Molly And Mama here
2. Scrappy Mini Stocking Sewing Pattern by A Spoonful Of Sugar
This Scrappy Mini Patchwork Stocking can replace a traditional Christmas cracker/bonbon on your Christmas table. Tuck a surprise inside for a special festive treat. Alternatively, hang a scrappy mini stocking on your Christmas tree or make 24 and use them as a countdown Advent calendar.
The patchwork stocking front is constructed from assorted fabrics in the same colour family, making this a great scrap busting project. It features a linen cuff that can be decorated with buttons to personalise your stocking. Make one for each member of your family this Christmas.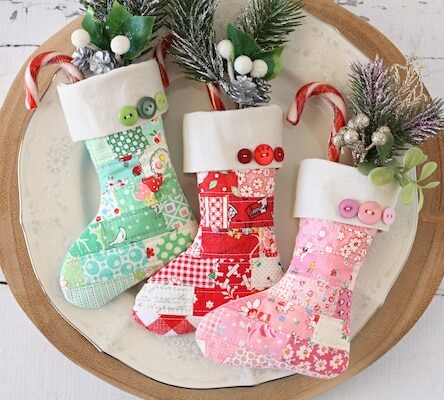 Get the Pattern by A Spoonful Of Sugar here
3. DIY Sweater Stocking by Heather Handmade
Learn how to upcycle a sweater into a beautiful Christmas stocking. Add trim in matching colors or even a rainbow design for unique details.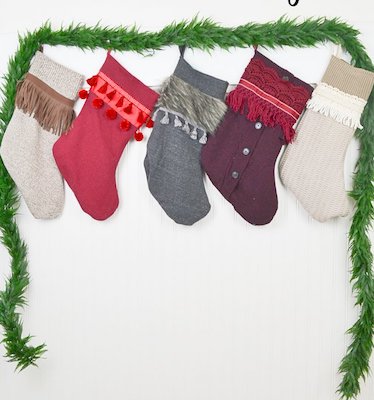 Get the Pattern here
4. Red Patchwork Christmas Stocking Sewing Pattern by Helen Philipps Designs
Christmas stockings are always a pleasure to make for loved ones and also to decorate your home. This simple but special stocking uses pretty fabric scraps, a little applique and some pom pom trim. The project is quick and easy to make and you can have fun adding your own decorative trims, ribbons and buttons.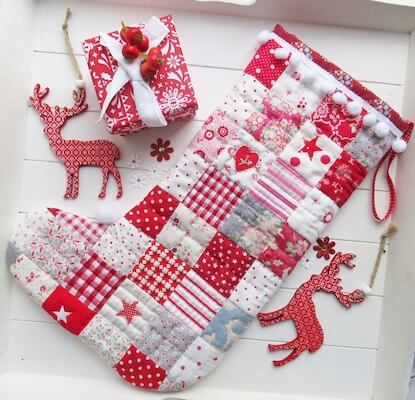 Get the Pattern by Helen Philipps Designs here
5. DIY Mini Christmas Stocking by Sew Can She
Sew up mini Christmas stockings for all your little gifts this year! This easy sewing pattern is perfect for using up fabric scraps and for filling with holiday treats, gift cards, and other small items.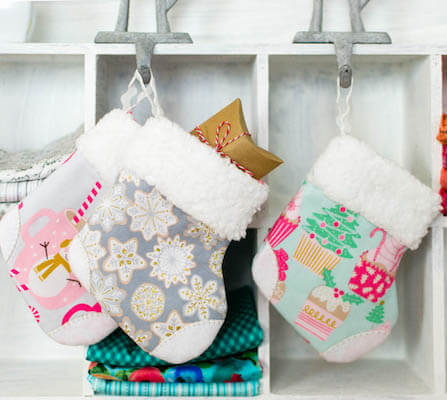 Get the Pattern here
6. Mermaid Stocking Sewing Pattern by Jennie Masterson
This unique mermaid stocking pattern makes for a great sewing project for Christmas! It's easy to make and can be sewn pretty quickly. While this pattern can be made by beginners, you will need to be able to sew curves to make it.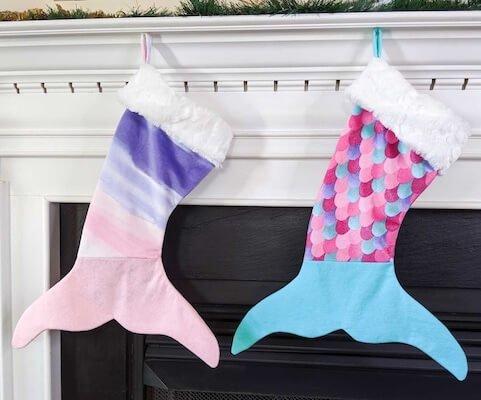 Get the Pattern by Jennie Masterson here
7. Quilted Christmas Stocking Pattern by Life Sew Savory
Try this free quilted Christmas stocking pattern for a fun new addition to your Christmas decor. Using paper piecing quilting technique, this free stocking pattern is a fun project to sew.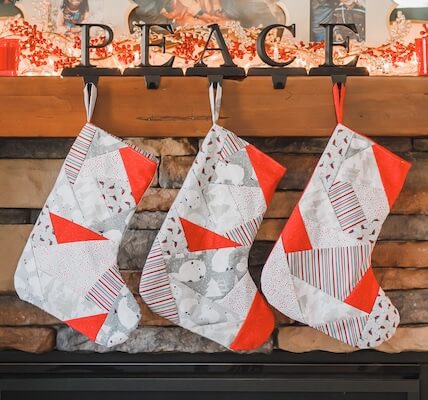 Get the Pattern here
8. Yuletide Christmas Stocking Sewing Pattern by Toriska PDF
This Yuletide Christmas Stocking is a simple and festive Christmas stocking design with several cuff and toe shapes. This stocking is beautiful in any fabric, including velvet, brocade, home decor cotton, or quilting cotton. Use piping, embroidery, or other embellishments to create beautiful customized stockings for your whole family.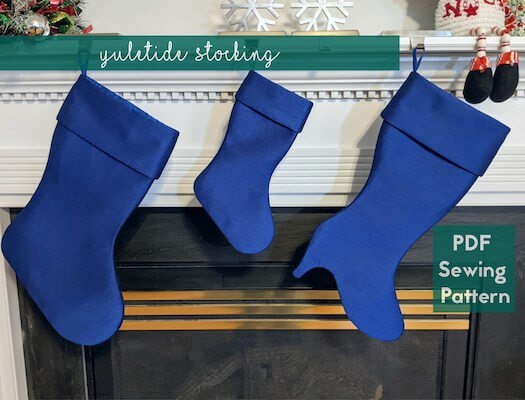 Get the Pattern by Toriska PDF here
9. Christmas Elf Stocking Pattern by Easy Peasy Creative
Looking for a fun Christmas stocking pattern idea? This Elf Stocking Pattern might look fancy and complicated but it's super easy to make and would make a wonderful addition to your Christmas decor!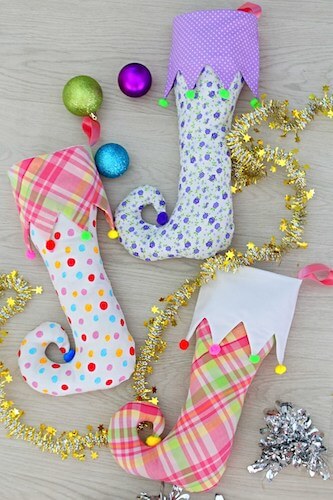 Get the Pattern by Easy Peasy Creative here
10. Mini Stockings Sewing Pattern by Sisters, What!
These mini stockings are so easy to make. Make them with a sewing machine or stitch felt ones by hand. This would be a great Christmas project for kids wanting to learn to sew.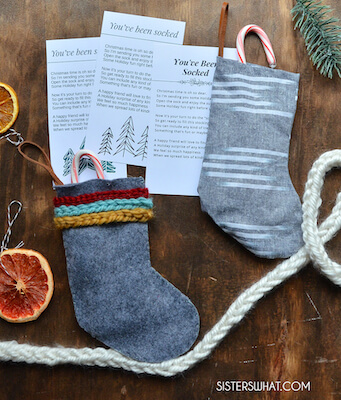 Get the Pattern here
11. Christmas Stocking Pattern by Fibers And Twigs
A fun and easy sewing project using recycled sweaters, jeans, corduroys, or cotton blend fabrics. Two different pattern designs allow you to mix and match colors and textures to create one of a kind holiday stockings.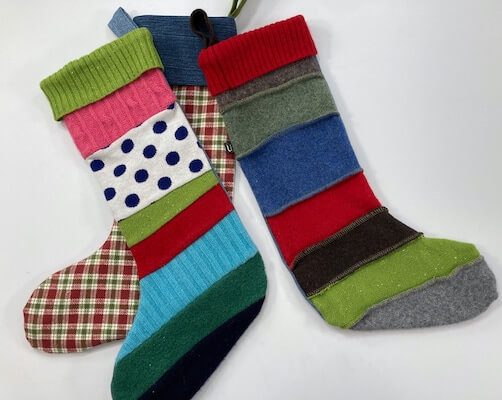 Get the Pattern by Fibers And Twigs here
12. DIY Christmas Stockings by Gathered
Raid your fabric stash and rescue those tiny offcuts you can't bear to throw away but turning them into a scrappy star quilted stocking! This tutorial will show you how to turn them into a pretty patchwork star quilt block which becomes the basis of a DIY Traditional Christmas stocking (handmade by you of course).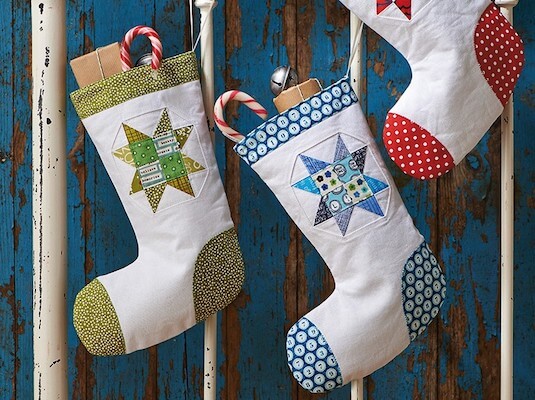 Get the Pattern here
13. Free Pocket Stocking by DIBY Club
Have you been looking to revamp your holiday display? Then this Free Pocket Stocking pattern is the perfect fit for you! Decorating can get super speedy but this scrap buster is sure to e the solution.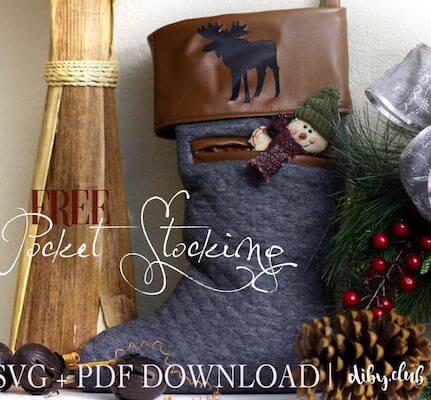 Get the Pattern here
14. Christmas Stocking Pattern by My Childhood Treasures
This Christmas stocking sewing pattern is loaded with options so you can make a personalized stocking for your whole family (including your pets) while creating lasting memories and traditions. The stocking is fully lined with a fold-over cuff for a professional-looking finish you will be proud of.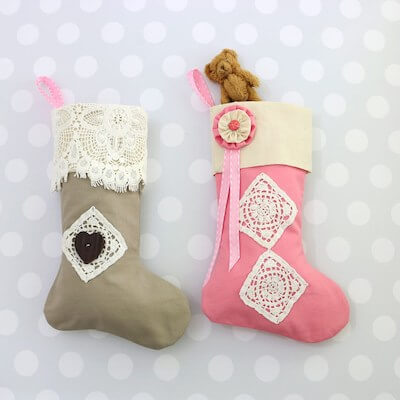 Get the Pattern by My Childhood Treasures here
15. Whimsical Christmas Stocking Sewing Pattern by Sunday Girl Designs
This stocking is not too large and not too small, perfect for smaller scale displays. It measures about 11″ tall and about 10″ wide. It is somewhat narrow in the middle which adds to the whimsical shape. The roomy foot will hold lots of goodies!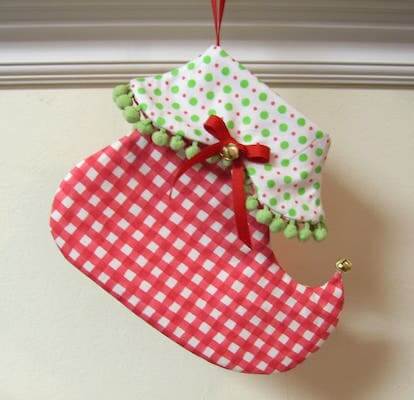 Get the Pattern by Sunday Girl Designs here
16. Faux Fur Cuff Christmas Stocking Pattern by Coral And Co
Make a Traditional Christmas Stocking with this Free Faux Fur Cuff Christmas Stocking Sewing Pattern. Use flannel fabric and full fur trim for a heart Christmas Stocking that is reminiscent of a Christmas cabin in the woods. Bring on the sleigh bells and warm fire for roasting chestnuts.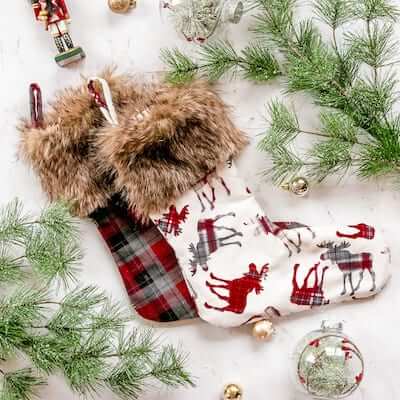 Get the Pattern here
17. Free Christmas Stocking Pattern by The Spruce Crafts
Make something special for your family this holiday season by sewing your own Christmas stockings. This free pattern makes a small stocking that fits just enough treats to bring smiles on Christmas morning.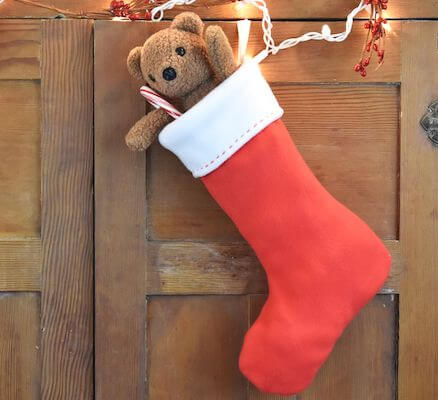 Get the Pattern here
18. Ruffled-Fringe Christmas Stocking by DIY Network
A fun twist on the holiday classic, this gorgeous stocking is a sewing craft anyone can make on a minimal budget. And the results are phenomenal!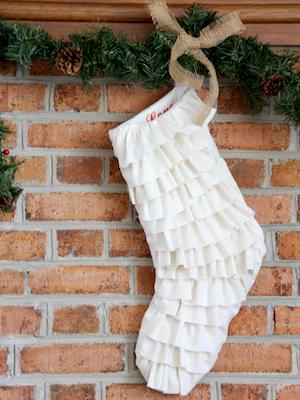 Get the Pattern here
19. Christmas Stocking Sewing Pattern by Sewn Wyoming
This pretty little stocking is a great way to show off some fancy hand or machine quilting. A simple bow adorns the finished stocking for a lovely, clean presentation.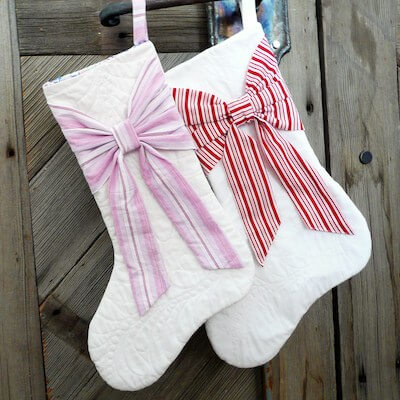 Get the Pattern by Sewn Wyoming here
20. Burlap Christmas Stocking Sewing Pattern by Craft Passion
Make Christmas morning complete with these stunning crafts. Sub the burlap for cotton, if preferred, and jazz them up with even more embellishments for extra special crafts.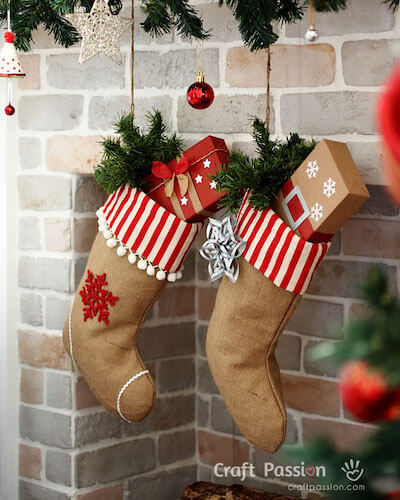 Get the Pattern here
21. Christmas Stockings Sewing Pattern by Precious Patterns
These precious penguin, snowman and reindeer stockings are easy to make. The finished size of each stocking is 10" tall x 7 1/4" wide. The patterns can be enlarged or reduced to make them whatever size you would like. They would look adorable reduced to a very small size, making them from felt, for tree ornaments.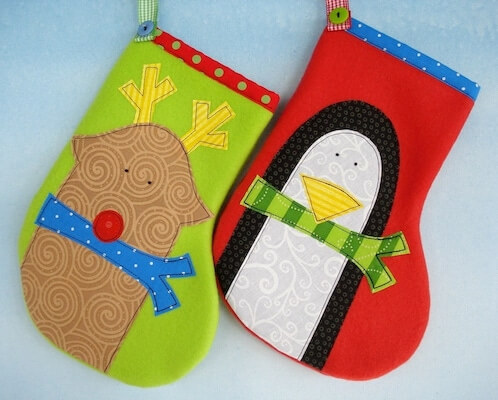 Get the Pattern by Precious Patterns here
22. Pet Christmas Stocking Sewing Pattern by Curbly
Our pets are important part of our lives. So like the rest of the family, don't they deserve their own Christmas stockings? If you know how to sew, you can easily make your pets their own personalized holiday stockings. Just don't forget to stuff them full of their favorite treats and toys on Christmas.
For an extra touch, match the fabrics you use for these pet Christmas stockings to your pets, and embroider their names on the cuffs. Or use iron-on letters.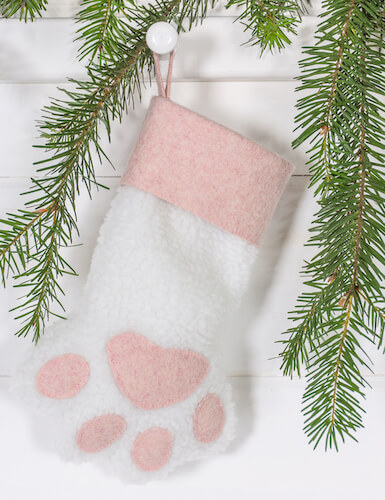 Get the Pattern here
23. Free Ice Skate Christmas Stocking Pattern by Sew Simple Home
Who loves ice skating? Sew them a cute stocking like this to enjoy the ice all Christmas long. Personalize each stoking with embroidered names or use heat transfer vinyl to add names. Fill that stoking with fun cold treats and stocking stuffers for each member of the family.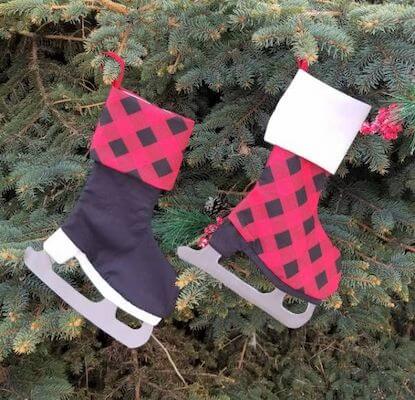 Get the Pattern here
24. DIY Christmas Stocking Free Template by Vicky Myers Creations
If you love making the most of your fabric scraps and old jeans, this Denim Christmas Stocking capitalizes on these passions. Find your red fabric scraps, embroidery floss and an unrepairable of jeans, all set?!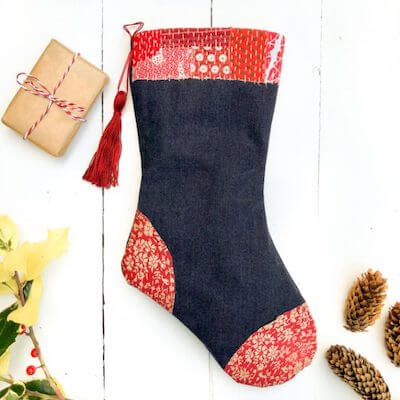 Get the Pattern here
25. Sew Christmas Stocking Pattern – Christmas Crafts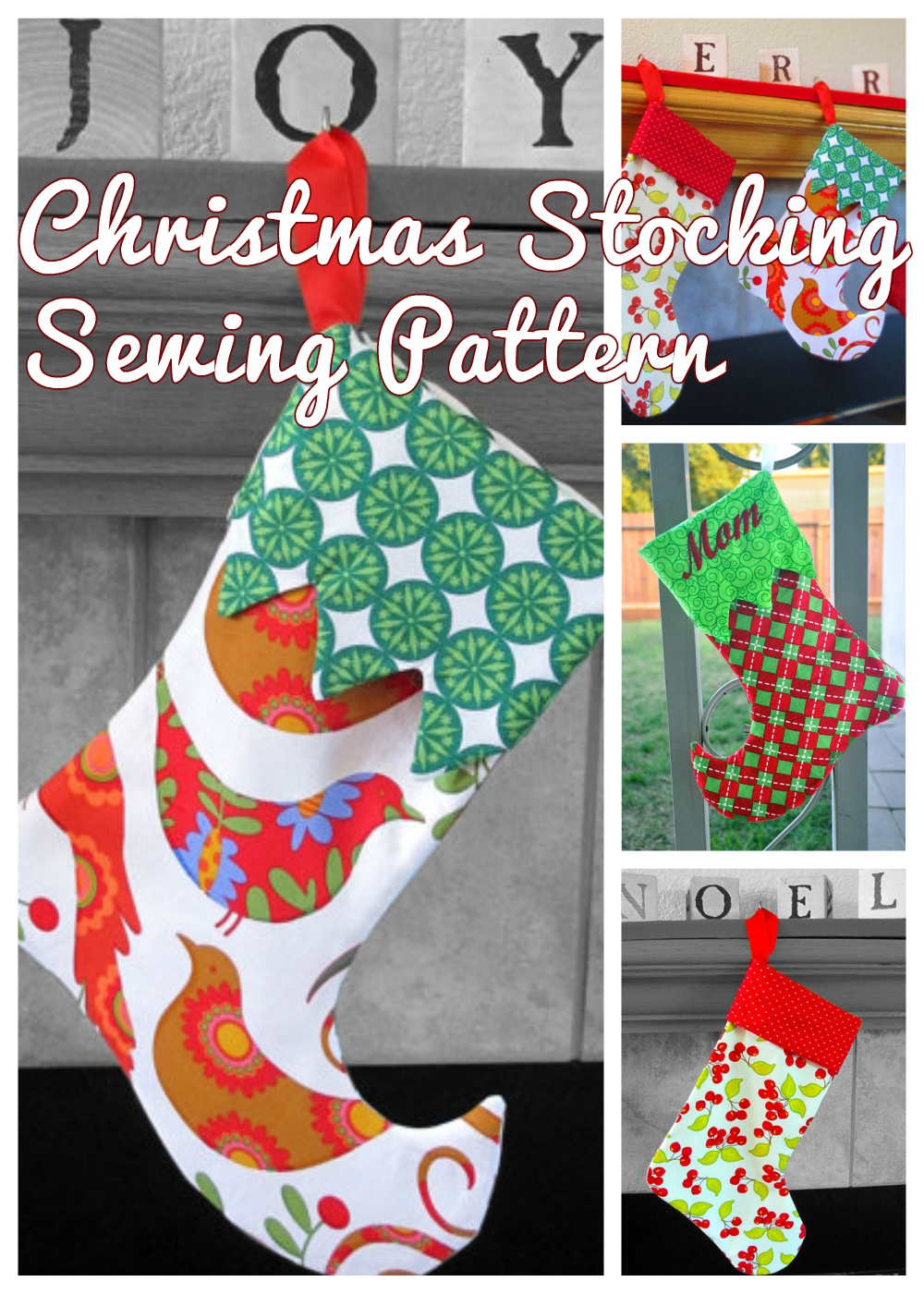 Christmas is always a good time. It's a time for family and friends, a time to care for one another and to catch up with each other. Not to mention the eggnog, good food, and the stunning Christmas decorations. Well here is one more good thing to add to your list DIY sew Christmas stockings.
These sew stockings are stunning to say the list and just the thing you need to bring Christmas cheer to everyone around you. They come in many designs, so there is something for everyone, and with Christmas, just over the horizon, it is the perfect time to get the sew Christmas stocking pattern. No more usual dull Christmas stockings, this year we are bringing the pomp and color back.
Though the patterns come in a variety of designs, you can make your sew Christmas stockings either traditional or whimsical elf style. Whichever style you choose the sew Christmas stocking pattern will not disappoint, and you will love the results.
Easy To Follow Tutorials And PDFs
The tutorials and pdf's for making the Christmas sew patterns are well explained. Written in simple English which makes it easy to understand. They also include pictures and illustrations to guide you through the process of making the stockings.
such detailed instructions, even a beginner at sewing can make these beautiful stockings and high quality at that. You will be able to make fully lined stockings with a fold-over cuff and a hanging strap too. To add to that, all the patterns come with dimensions for two sizes. A "15 x 10" and a larger "19 x 13" stocking.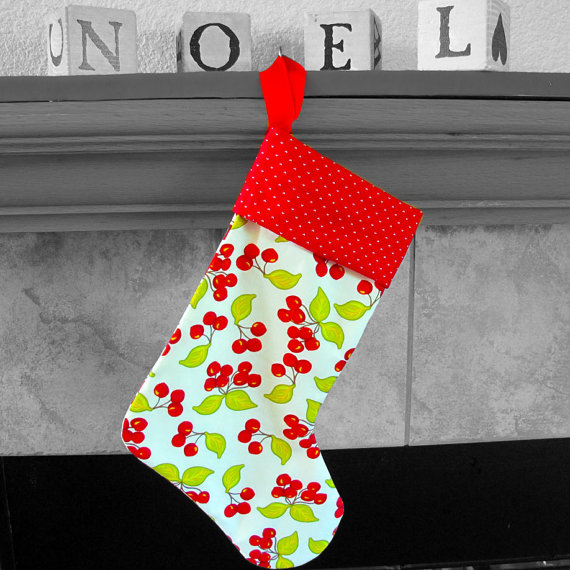 Some Might Say Too Much Choice
In total there are more than one hundred unique patterns to choose from. Which means that there is something for everyone. So you can make them for your whole family, and each one of them will be different from the last. You can gift your friends and neighbors,' and they will absolutely love them.
Fill them up with candy canes and hang them around your home during your Christmas party. I promise you your visitors will be talking about them for days after Christmas. The beauty of it all is that you don't just have to stick to the patterns given alone.
Personalise Your Stockings With Names
To add a personal twist to the sew Christmas stocking. You can sew in every person's name into the cuff of the stocking just to make it more personal for them. You can add some glitter or a ribbon for that something extra. Do not be afraid to think outside the box with the sew Christmas stocking patterns.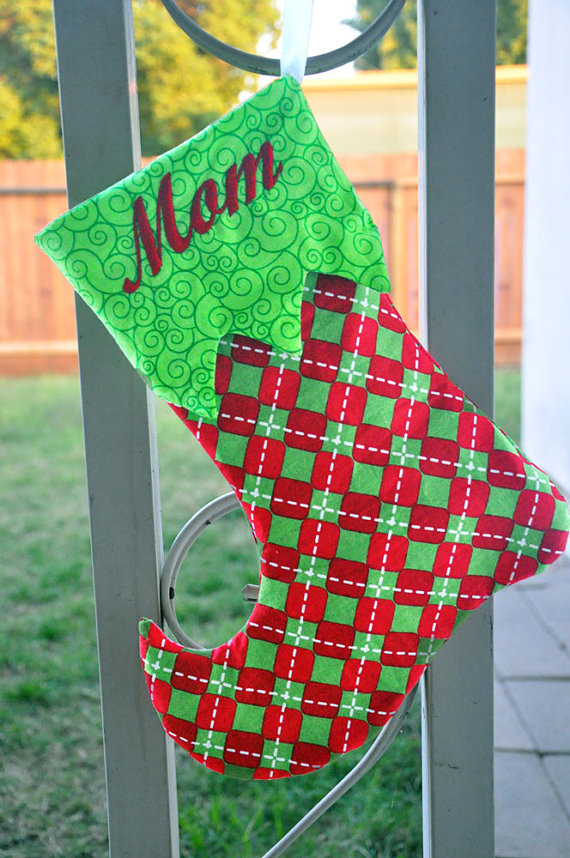 Sew Christmas Stocking Pattern
If you were looking to add that extra Christmas spirit this year then the sew Christmas stocking patterns are just the thing you need.
They are so fun to make you can't help but keep making more once you start. And the results are elegantly stunning, to say the least.
Anyone who will be lucky enough to get one will absolutely adore you for it. Or if you want, be someone's secret Santa this year and gift them a sew Christmas stocking anonymously because it is all about sharing the love.
Be sure to check out our Cross Stitch Christmas Stocking Patterns, Pipe Cleaner Christmas Crafts, Plastic Canvas Christmas Patterns, Christmas Tree Skirt Patterns and Felt Christmas Ornament Patterns for more ideas on how to spice up the festivity.